Let's talk about spices! Some people equate the lack of salt and sugar in foods with being bland, but that is definitely not the case! Baby food does not need to be bland! There are so many ways to season foods for babies and make food flavorful without added sugar and salt.
This post may contain affiliate links. If you shop with one of our links we may earn small a commission.
It is recommended that salt and sugar be avoided until age 2, but I personally feel like that is really difficult, especially since so many common items contain added salt (ex: bread, cheese, etc). I do believe in offering things in moderation, but wanted to share some ways to sweeten foods with no added sugar and season foods with little to no added salt! Sharing some of my go to pantry spices along with some ways to sweeten baked goods, and some staple items great to have on hand to limit salt intake!
Myth: Baby food needs to be bland.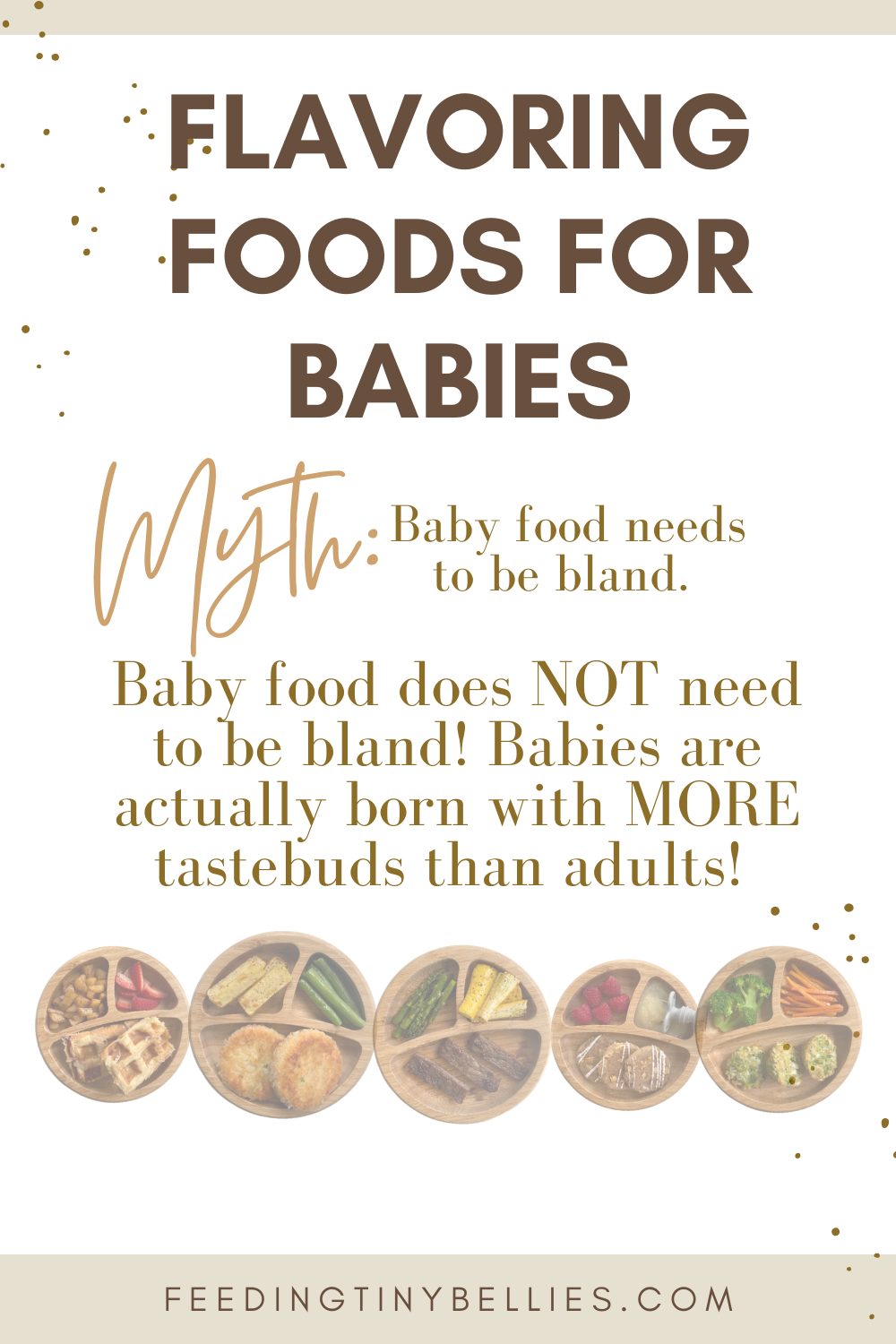 Baby food does NOT need to be bland! Babies are actually born with MORE tastebuds than adults! They can even develop taste preferences in the womb. It is important to introduce a variety of flavors early on. New studies have shown that this can help to create a more complex palate in children.
So, how can I flavor food for my baby?
Fruits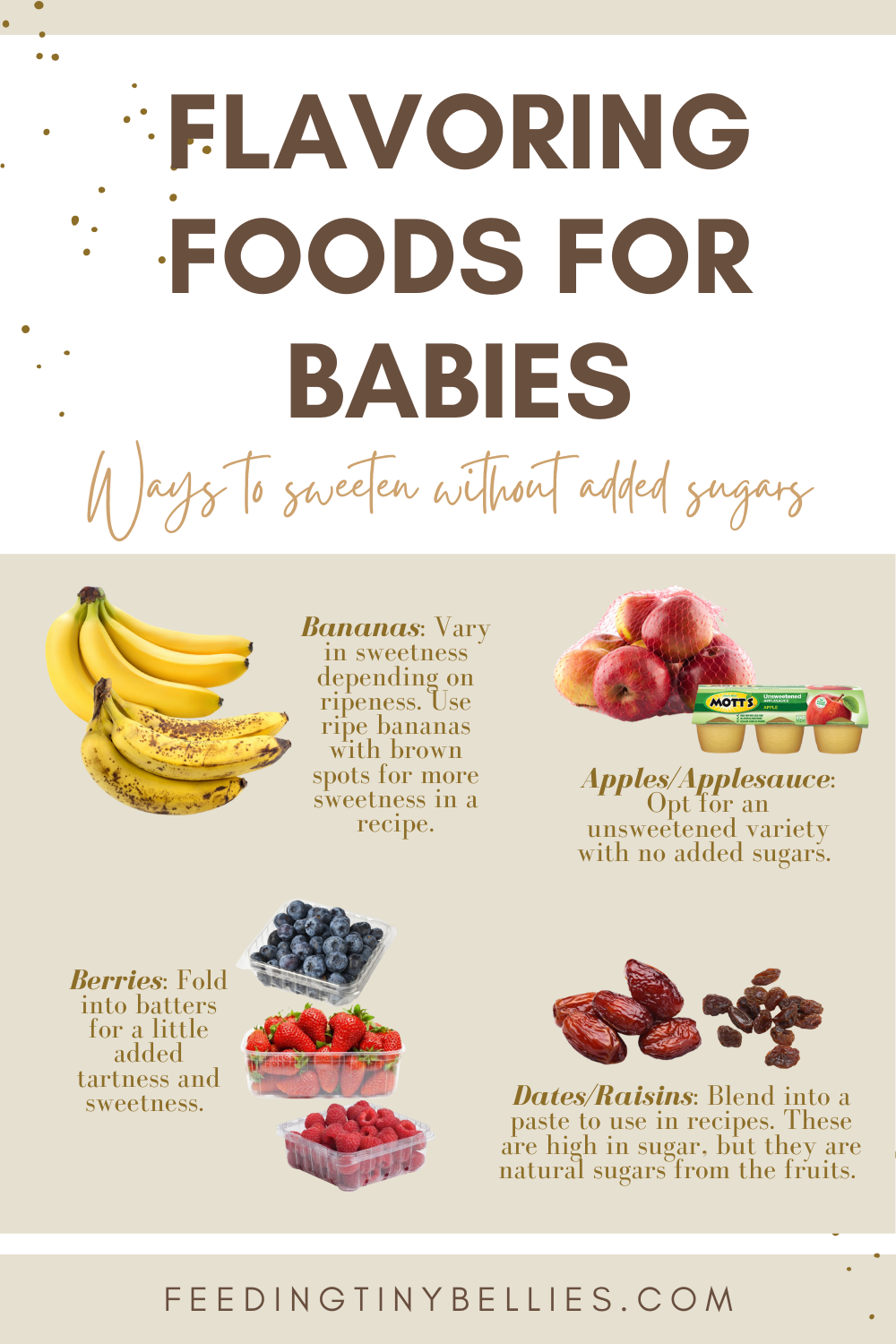 Fruits are amazing natural sweeteners! Overripe bananas are great sweeteners and binders in recipes and ripe berries are great for added sweetness and slight tartness.
I love using dates and raisins in recipes as a refined sugar replacement. Dates and raisins can be soaked and blended into a recipe to replace sugar. Dates and raisins are high in sugar, but these are natural sugars.
Spices
Natural spices are a great way to enhance and add flavor in different dishes. Cinnamon, nutmeg, ginger and vanilla are great spices to enhance the natural sweetness in baked goods. Garlic powder, onion powder, black, pepper, paprika, oregano, cumin and tumeric are the spices I rotate most between in savory recipes. All of these spices are packed with flavor that can make a dish tasty for your little one without added salt!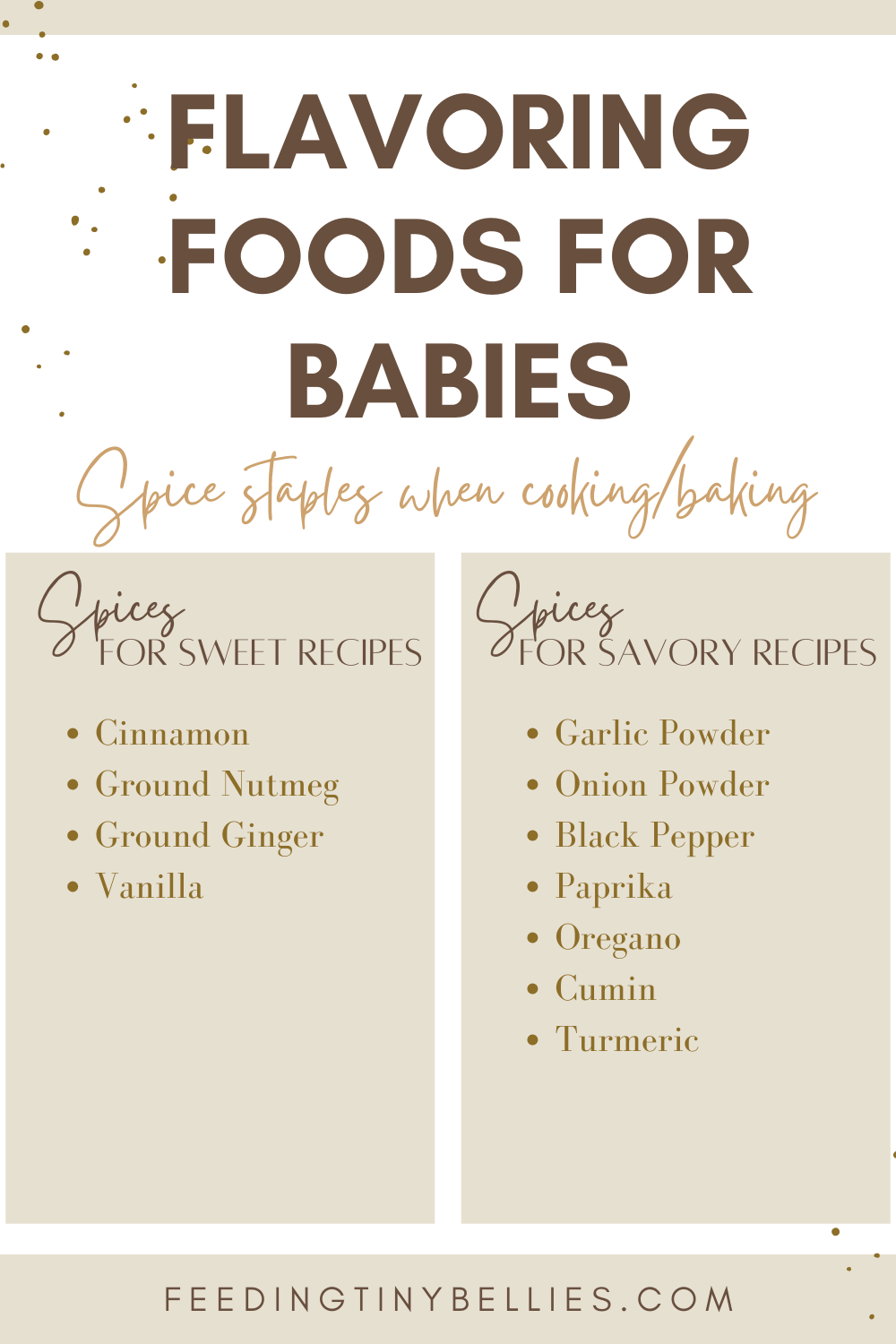 Introducing Seasonings
Introduce different seasonings slowly and experiment with different spices and tastes in your baby's foods to see what he/she likes. Don't assume that your little one doesn't like a certain spice or taste if they spit it out the first time. Tasting a new flavor for the first time is a new experience for our little ones, so it may take offering a certain item multiple times for our littles to get accustomed to it and learn to appreciate its taste. There may also be instances where your little one does not like a certain spice or flavor and that is ok! Even we as adults have preferences, so it is ok if our little ones develop some taste preferences as well!
Foods to Limit Salt Intake
When it comes to pre-packaged foods, many of them contain added salt. Foods like cheese, bread, and pasta sauces contain salt, but some contain more than others. I always try my best to look out for items that contain clean ingredients and low in sodium!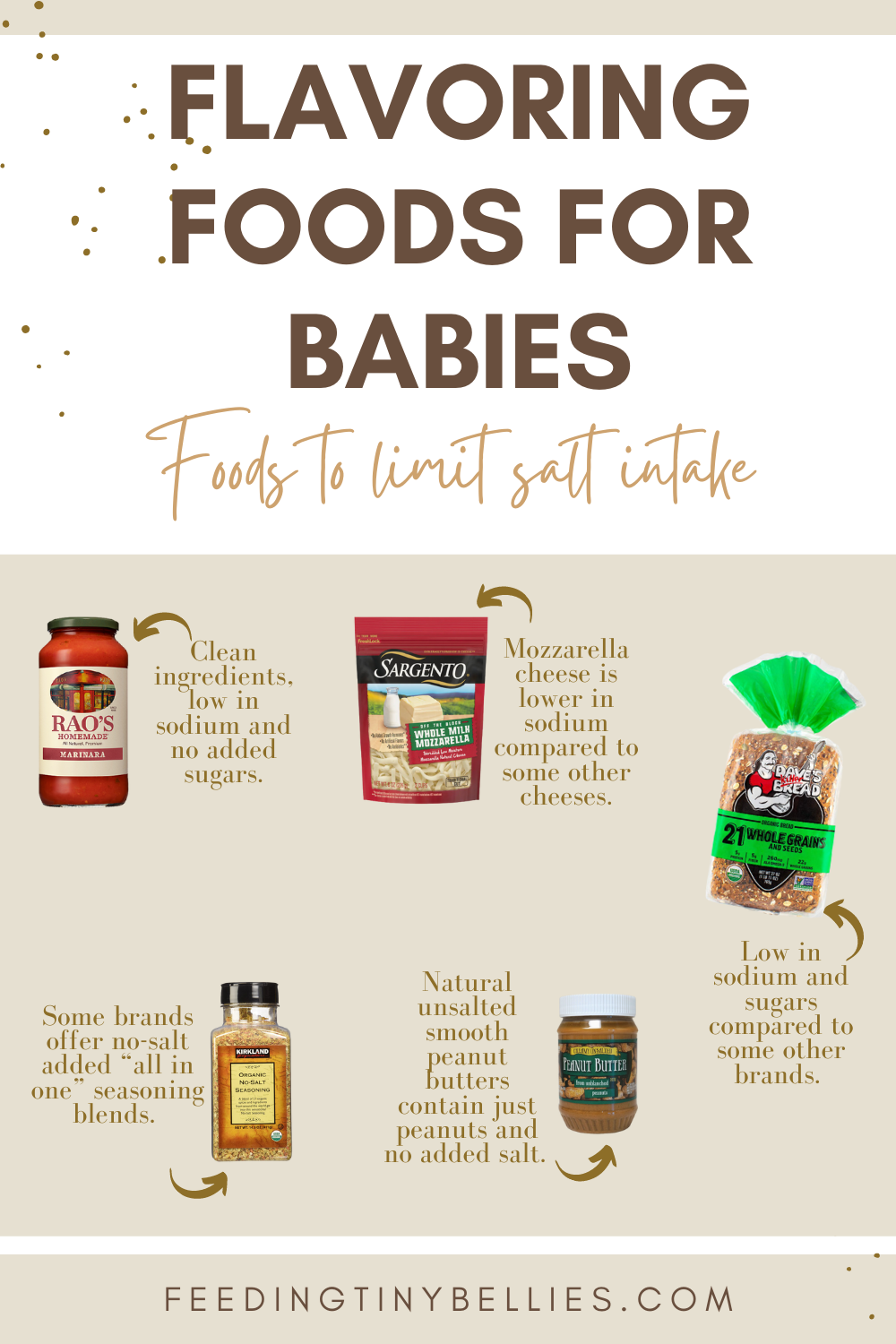 It is definitely possible to make food taste great for our babies without added sugar and salt. Exposing our little one to different flavors and tastes early on can help us raise adventurous eaters from the start!
You may also like: