Cooking and baking with your little ones is a great bonding experience that can create lifelong memories, but it can definitely be a challenge. Here are 10 tips for cooking with kids that will help make things enjoyable for everyone, while maintaining your sanity!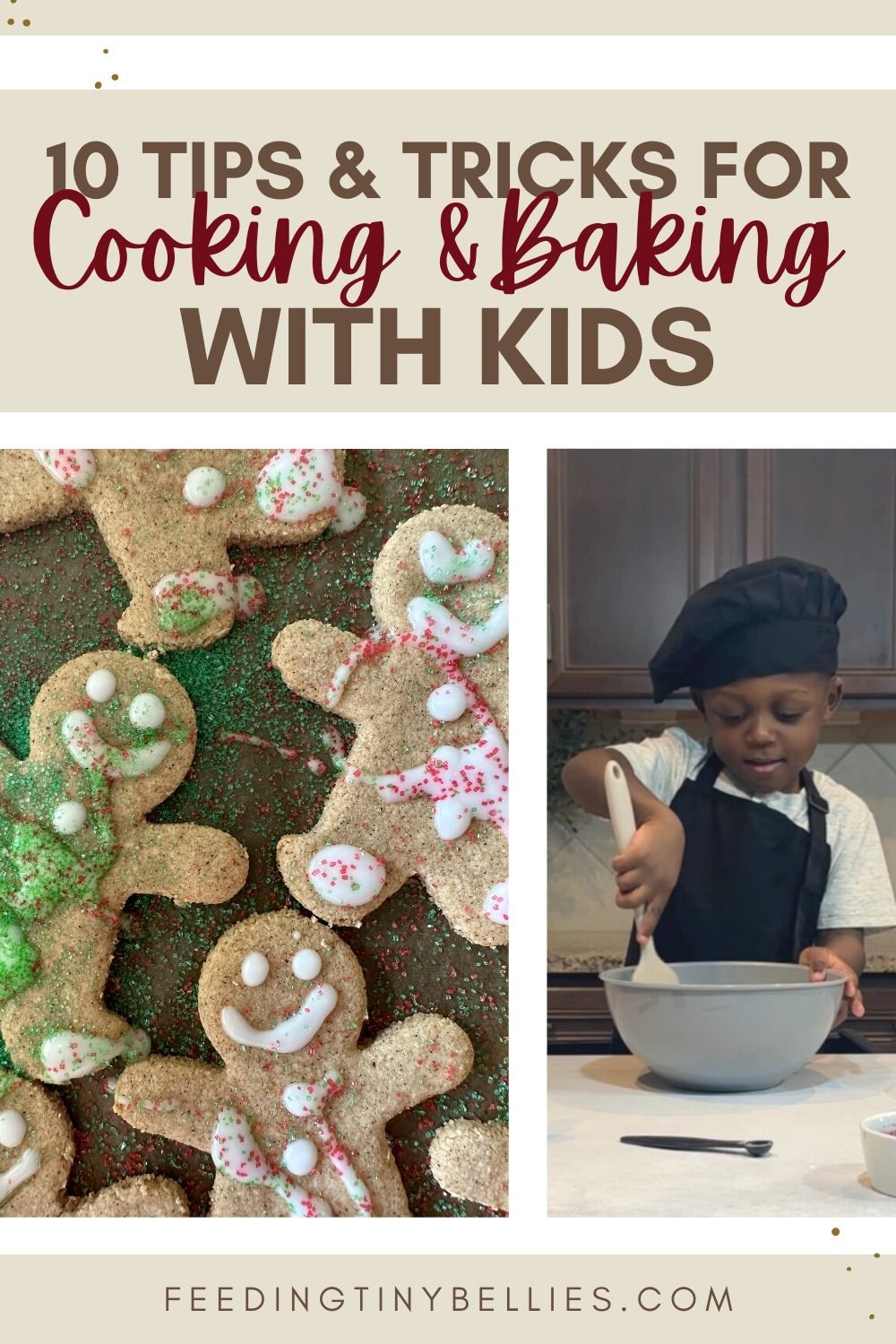 This post may contain affiliate links. If you shop with one of our links we may earn small a commission.
BENEFITS OF COOKING WITH KIDS
Before we get into the tips, let's first talk about the benefits of cooking with kids. Why exactly should we make an effort to invite our little ones into the kitchen?
Special Bonding Time: Cooking with your little one is such a great bonding activity. You get to work together with your little one to create something together that you can eat and enjoy together. Cooking with little ones will create sweet and special memories for them that they will never forget.
Encourages Independence: Allowing little ones to take charge of certain aspects of a meal will help to encourage independence and build confidence in the kitchen. Assigning tasks for them to take charge of will allow them to feel in control and have a sense of responsibility.
Promotes Number Sense: There is so much math involved in recipes and cooking/baking with your little one is a great way to introduce and practice certain math skills. From comparing fractions with measuring cups to developing an understanding of time with timers and cook times, cooking and baking is a great way to develop number sense in a fun way.
May Help With Picky Eating: This isn't a guarantee but children are often more likely and willing to try a new food if they take part in making it. If your little one is in the kitchen and heavily involved in making a recipe, they are more likely to taste it. Involving your child in preparing foods is a great way try to encourage them to try new foods.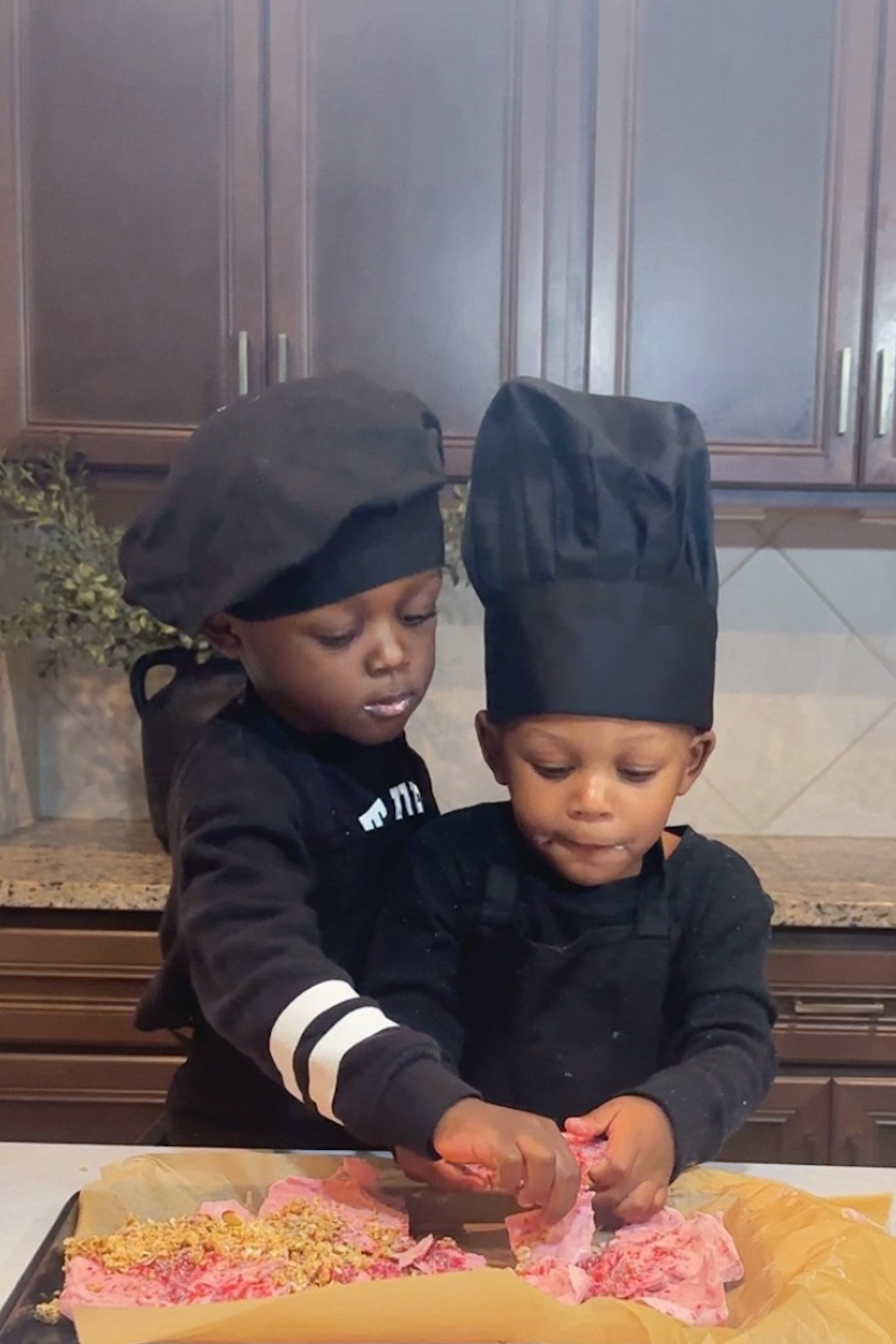 Now with the benefits come struggles. Cooking and baking with kids can sometimes be challenging, so here are 10 tips to help make the process a little easier!
1. Start With Small Tasks
You don't have to go full force with a complicated recipe the first time you decide to involve your little one in the kitchen. Start with small tasks and build up to include them more and more. One day, you can involve your child in the kitchen by having them press a button on a blender. On another day, you can have them help by giving a premade batter a quick mix. With these small tasks, they are still learning and practicing a skill. Start with small tasks and build up to making a full recipe together.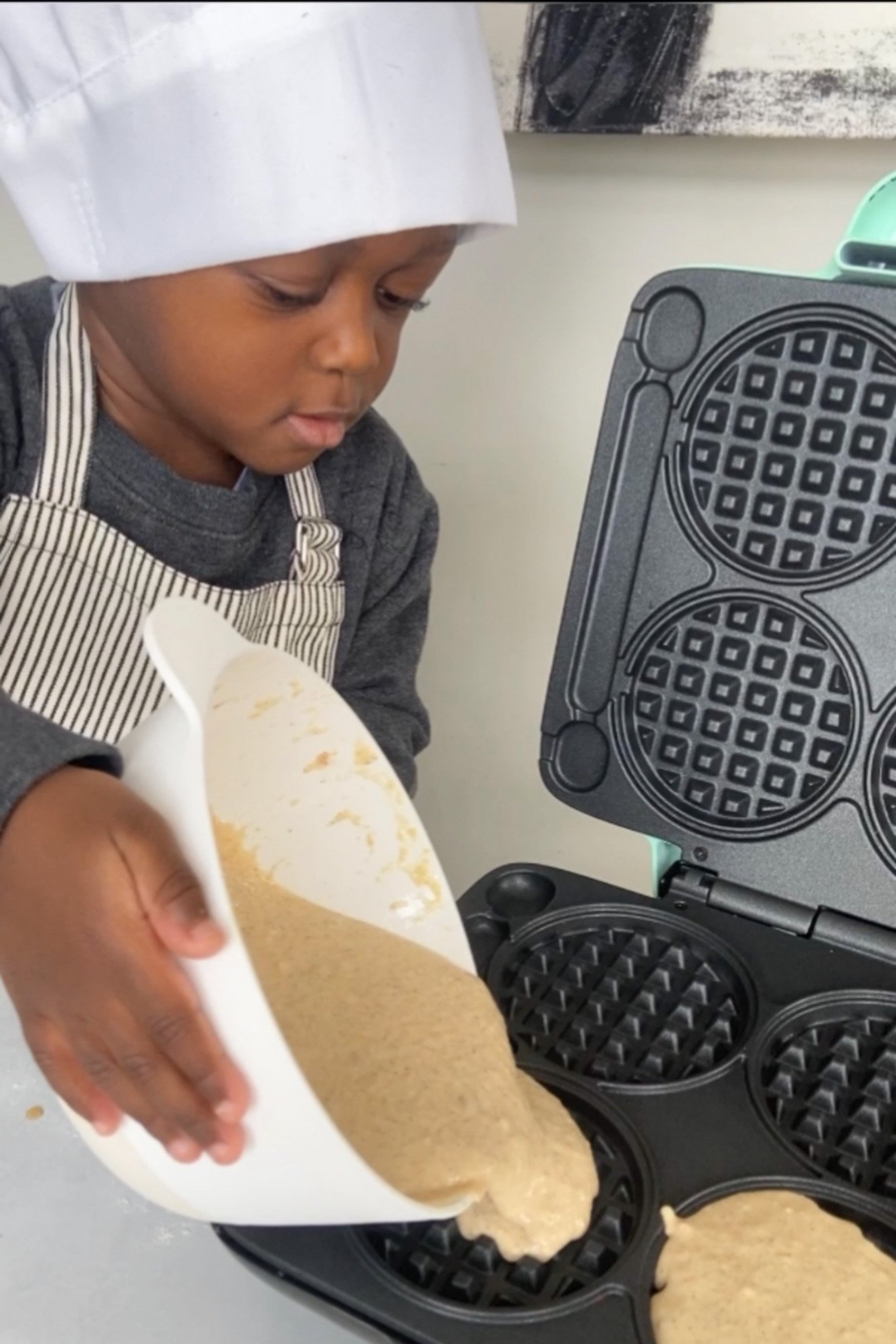 2. Pick A Good Time
Timing is so important when it comes to doing any activity with kids. You wouldn't want to take your child on a trip to the Zoo when they're sleepy and cranky. The same thing applies to being in the kitchen. Cook during a time when your child is well-rested and happy. Trying to cook with a child who is cranky, hungry, or tired is just setting yourself up for a disaster, so make sure the time is right!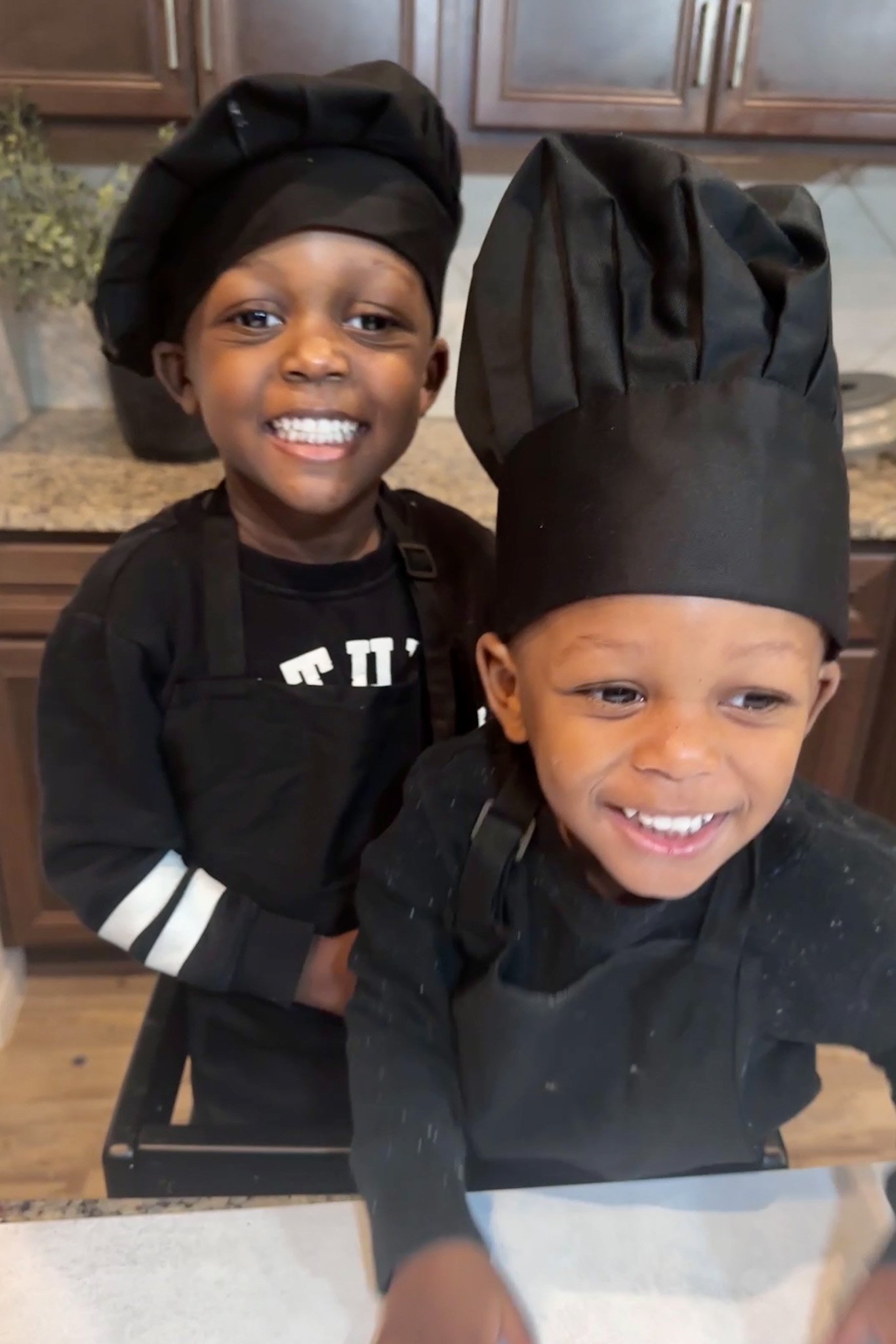 3. Measure, Measure, Measure!
Pre-measure as many items as you can BEFORE getting started with a recipe. Have the ingredients laid out on the counter and ready to go. Kids are notorious for being impatient and likely won't want to wait for you to gather ingredients to measure out while they are waiting to move on to the next task. If a recipe calls for room-temperature butter or eggs, take those out beforehand. Kids also love to dump things so pre-measuring ensures that the recipe still turns out with less room for error. I learned my lesson the hard way when I first baked with my son and asked him to pour a tiny amount of vanilla extract into some cupcakes we were making. My definition of "a little" was a small splash, but my son's definition of "a little" was an entire jar. Needless to say, those cupcakes were PACKED with vanilla flavor.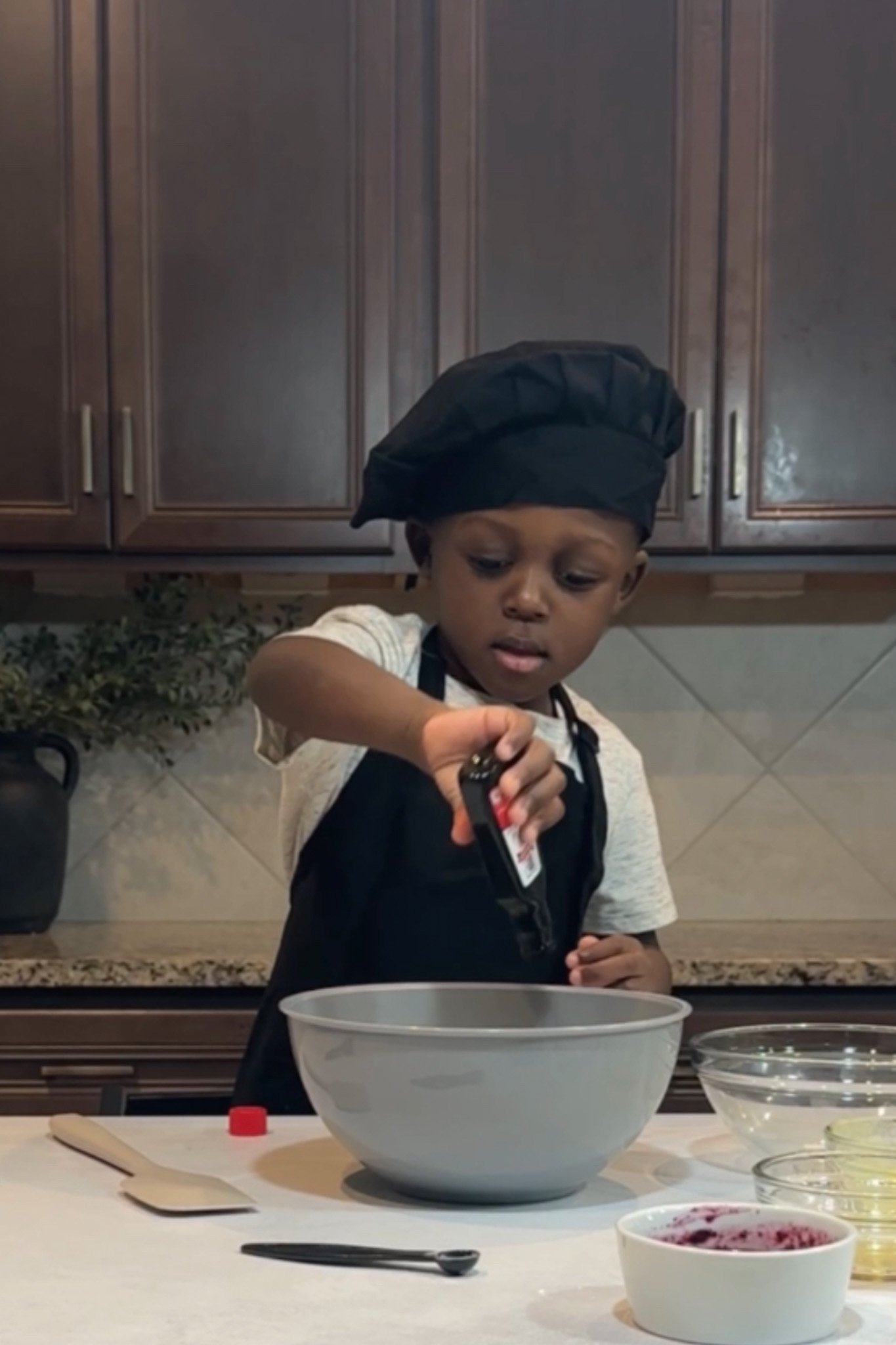 4. Embrace The Mess
Cooking and baking with kids will definitely result in a mess. It's inevitable. Be prepared to probably have flour sprinkles all over the counter, egg shells mixed into the batter, and sprinkles hidden in your child's hair at the end of the day. Messes happen, but they are okay! Have towels and cleaning cloths on hand to make the cleanup easier. Involve your little ones in the cleanup process as well so that you're not left with a huge mess at the end and so that your little ones can practice cleaning up after themselves. I suggest putting a toddler apron or large shirt over your little one to make the cleanup a little easier.
5. Be Safe!
This one is a given, but make sure your little one is safe throughout the process. Give them age-appropriate tasks and make sure to take charge of any steps that may put your little one at risk of getting cut or burnt. If you would like your little one to do any cutting, use child-safe knives so that they can be involved in a safe way. We don't want our little ones getting hurt!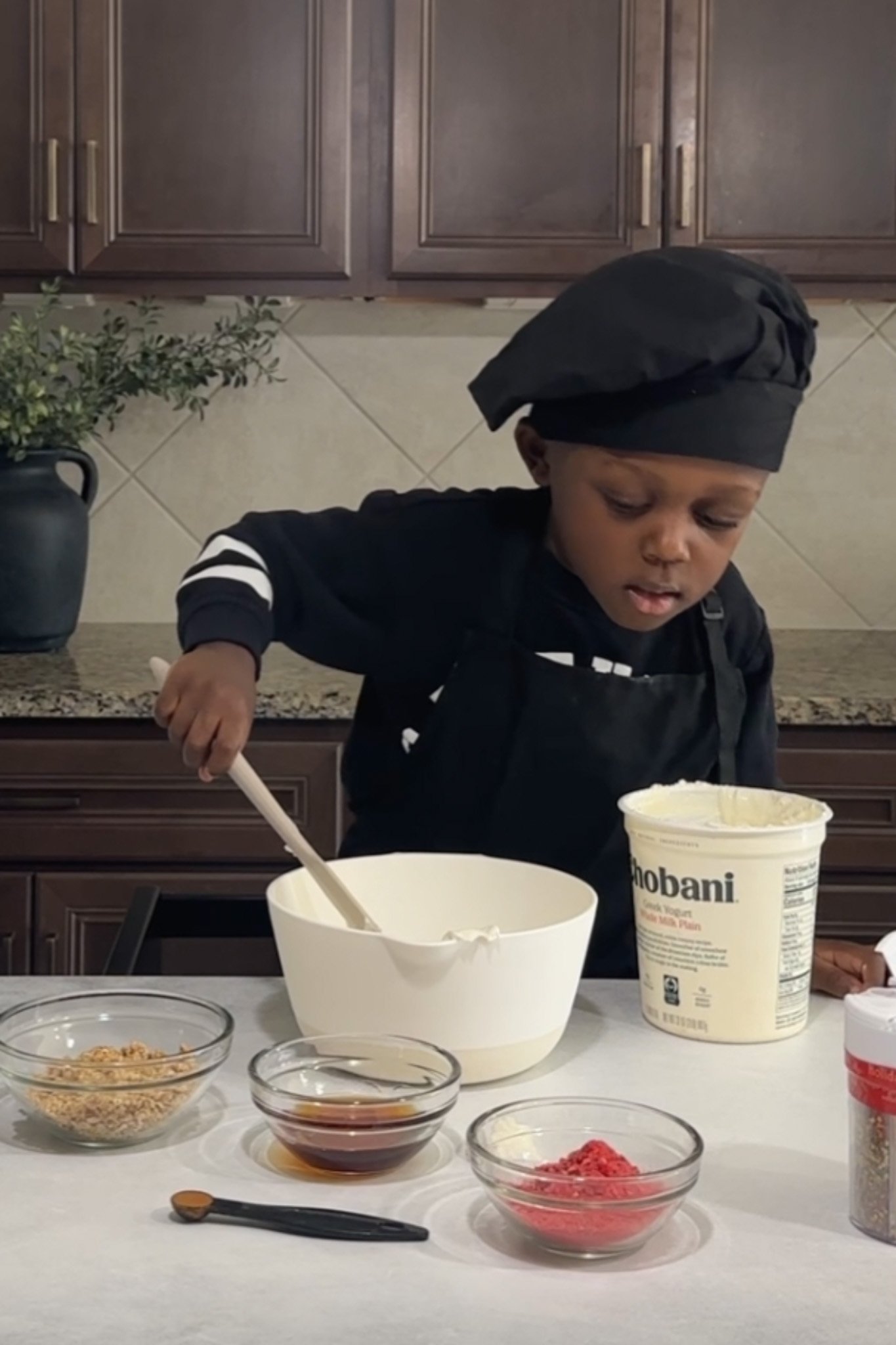 6. Be Patient
This one is definitely easier said than done. It's easy to lose our patience when our little ones get impatient, want to take charge of certain steps, and get frustrated when they can't do something, but losing our patience and getting upset will only make the experience tense and unenjoyable. Try to let go of the idea of perfection when cooking and baking with your little ones. It's ok if the cookies aren't decorated perfectly. It's ok if your little one accidentally drops an egg on the floor. Try to take a breath, remain calm and laugh at the messy moments. There may be frustrating moments throughout the process, but try to think about the joy your little ones will have being able to bond with you through cooking.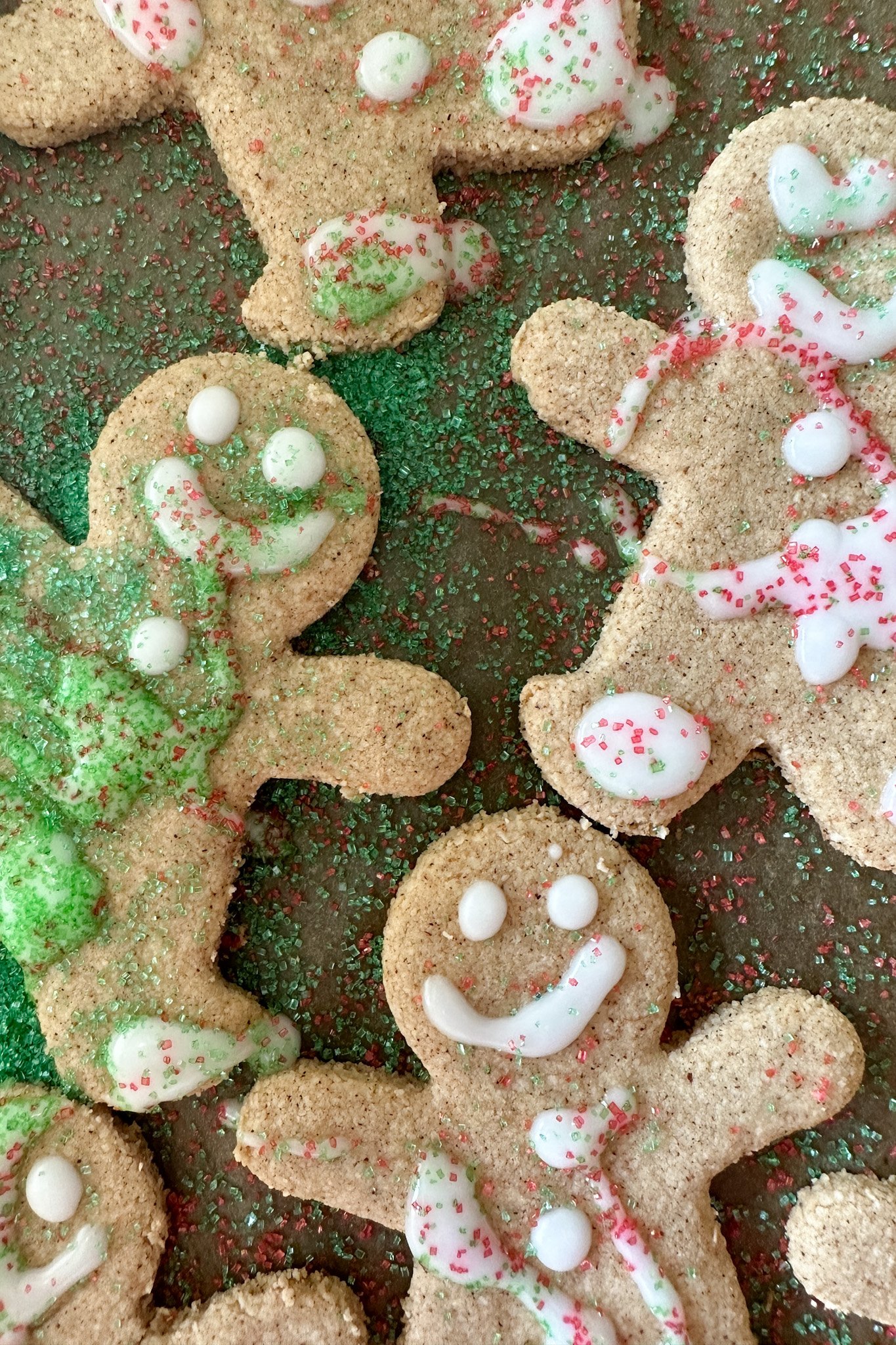 7. Level Your Child's Height
Make sure that your child is at the right height level with the counter. Most children will not be tall enough to be able to reach the counter and the ingredients comfortably. Your little one will definitely want to be able to see everything going on, so invest in a kitchen tower or stool to raise them to the right height. I love using this wooden kitchen tower, but you can use an inexpensive stool or something similar, as long as your little one can safely stand up on it.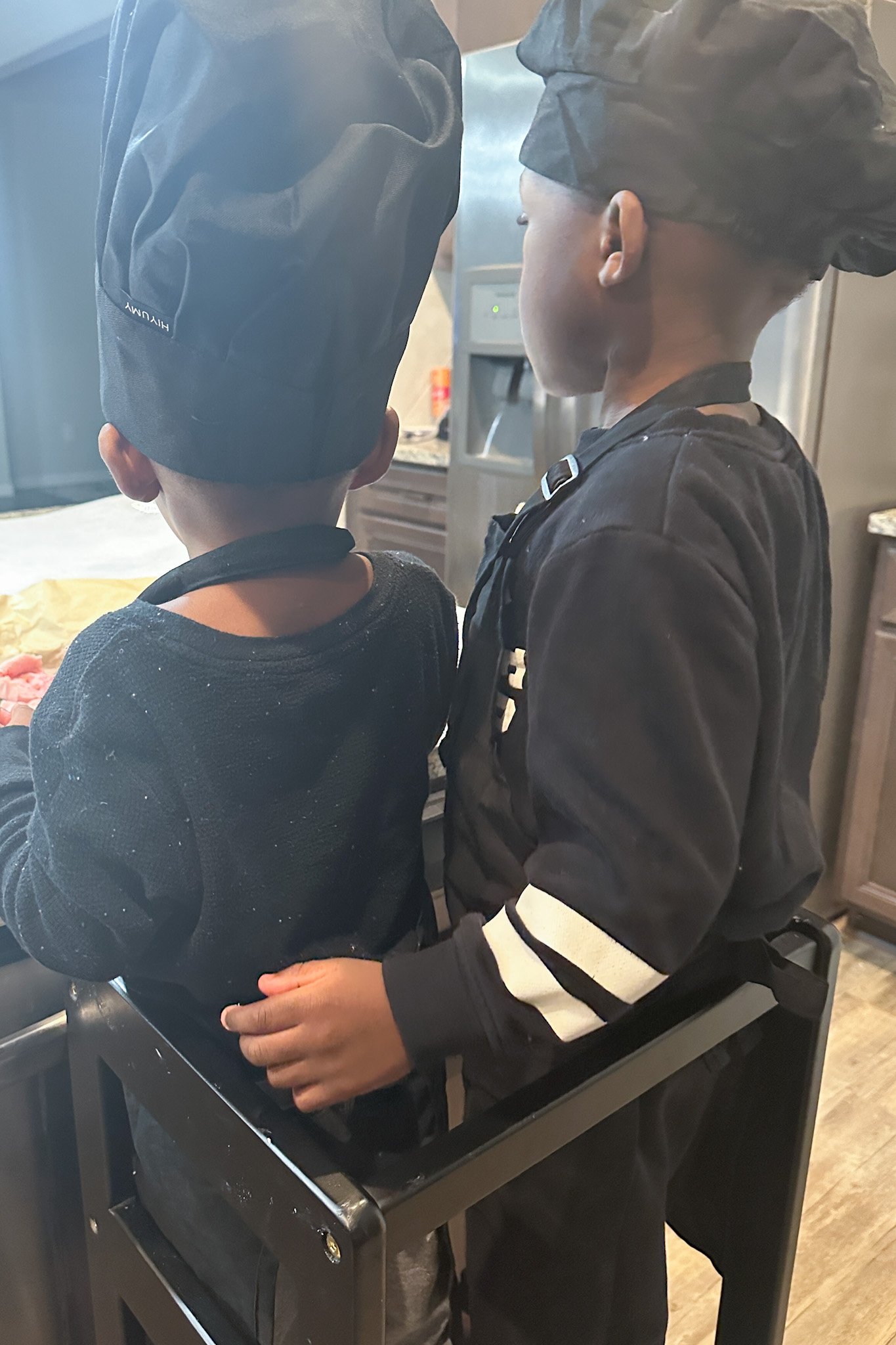 8. Let Them Take Charge
It may be tempting to take control of the full recipe, but let your little ones take charge as often as possible. You will of course direct them, but let them take control of the cooking/baking experience. It may be hard to let go and allow them to take control, but they will develop a greater sense of independence and accountability in taking charge.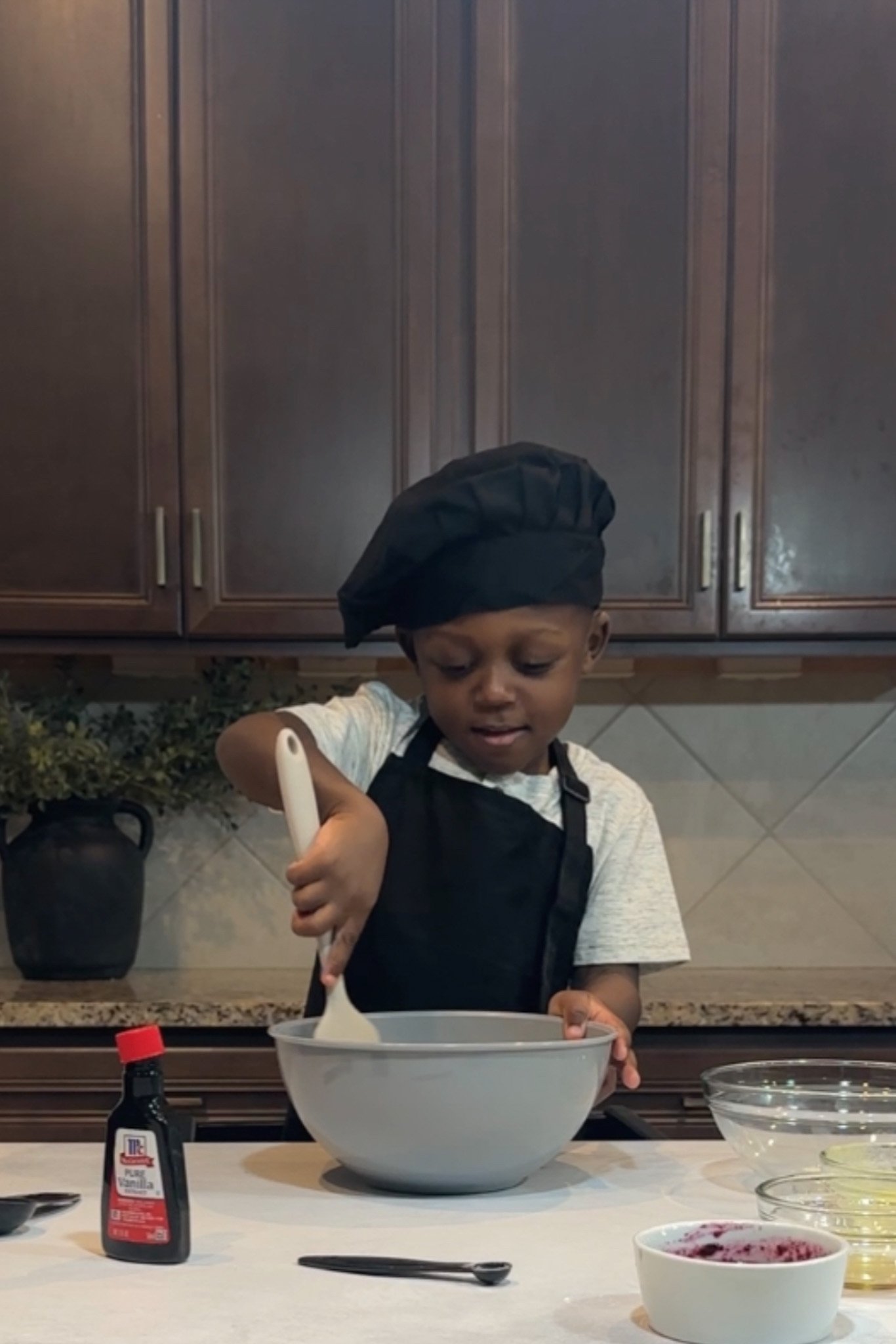 9. Encourage Tasting!
Encourage your little ones to taste their creation at the end! Little ones are more likely to be willing to try something new when they were involved in the process of creating it, so encourage a taste test at the end! Take this time to talk about the flavors and thank them for helping to create it!
10. Have FUN!
Cherish these moments as your little ones will be big before you know it. They will always remember cooking with you, so savor these sweet times and have fun in the process. There may be messes, you both might lose your patience, and the recipe may not turn out exactly how you'd like, but nothing compares to the smiles and joy your little one will have getting to spend these precious moments with you 🙂
I hope that you found these tips for cooking with kids helpful!
You May Also Like