Baby-led weaning doesn't mean that you have to spend hours in the kitchen standing over the stove making luxurious meals all the time for your baby! There are many ways to prepare nutritious, well-balanced meals that require little to no cooking at all!
NO COOK STAPLES
I love testing out different recipes for my boys, but I also have days where I don't have the time or energy to prepare something and need to get a quick meal on the table. Listed below are some pantry and fridge staples I love to have on hand. These items are ready to serve and great for putting together a quick meal.
This post may contain affiliate links. If you shop with one of our links we may earn small a commission.
Dry Goods: My pantry is always stocked with dry goods. Cereal, freeze dried fruits and granola bars have a long shelf life and are great to serve as snacks.
Fruits/Veggies: My boys go through fruits so quickly, so I always have fresh fruits and vegetables on hand ready to serve. I love serving fruits with breakfast and veggies with lunch and dinner!
Healthy Fats: Nut butters are great to serve on sandwiches and avocados are a great source of healthy fat to serve as is!
Grains: Wraps and sandwich loaves are great for preparing a quick and easy lunch.
Dairy: Cheese sticks and yogurt are great to have on hand to serve with breakfast, lunch, or on their own!
Pre-packaged: Prepackaged goods like fruit cups and fruit pouches have a long shelf life and are great for on the go!
WHAT MY BABY ATE IN A DAY
This day was all about putting together meals for my boys that were quick, easy, and required no cooking.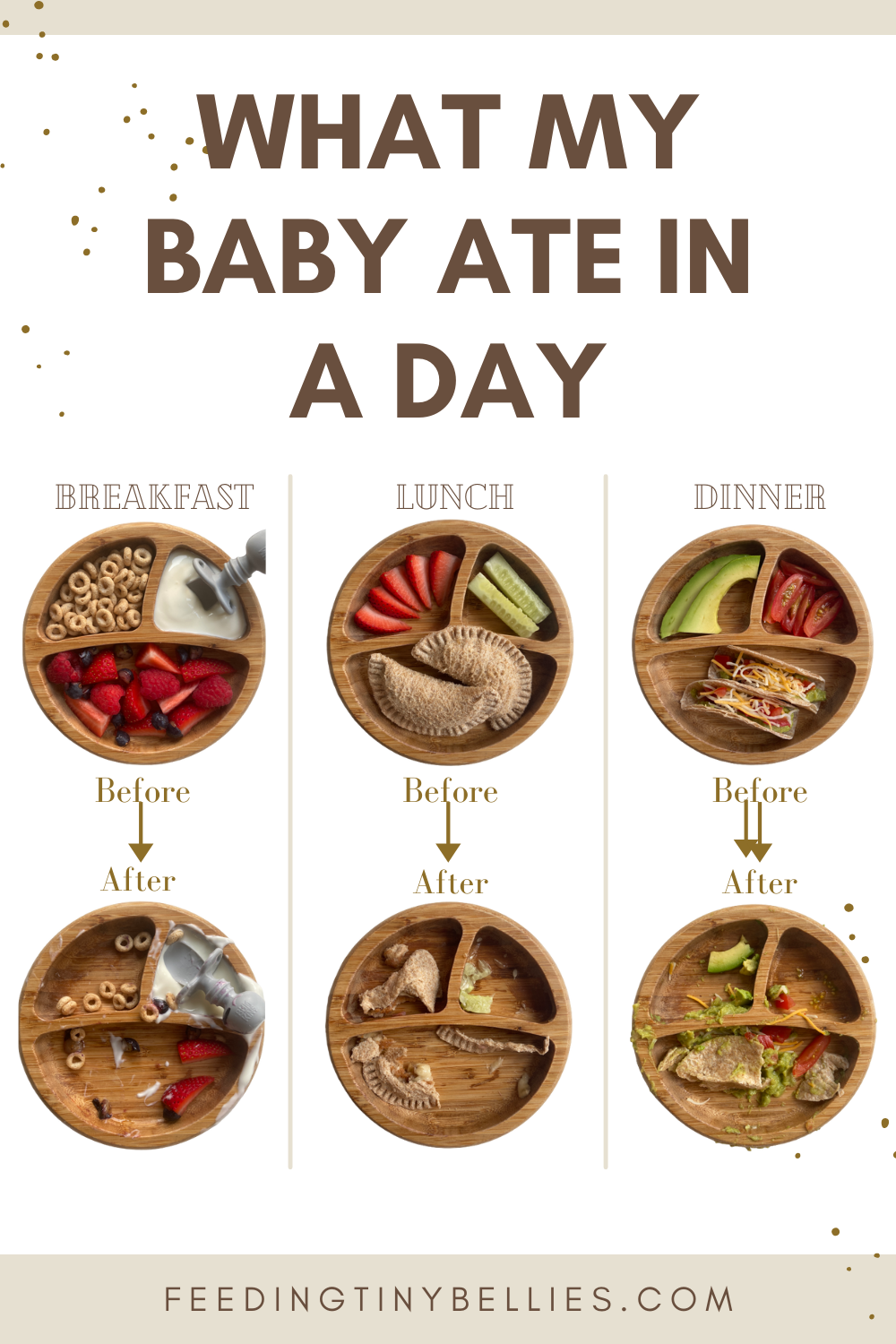 For breakfast, I served Levi some cheerios with yogurt and berries. He went straight for the berries (as he always does), ate most of the cheerios, and took a few bites of yogurt.
For lunch, I made Levi two quick peanut butter and banana empanadas and served them with some strawberries and cucumbers. He took a few bites from each empanada, ate all of the strawberries, and ate a few pieces from the cucumbers.
For dinner, I made some quick tacos with just mashed avocado, diced tomatoes, and cheese on a tortilla. I served them with some extra avocado and tomato slices.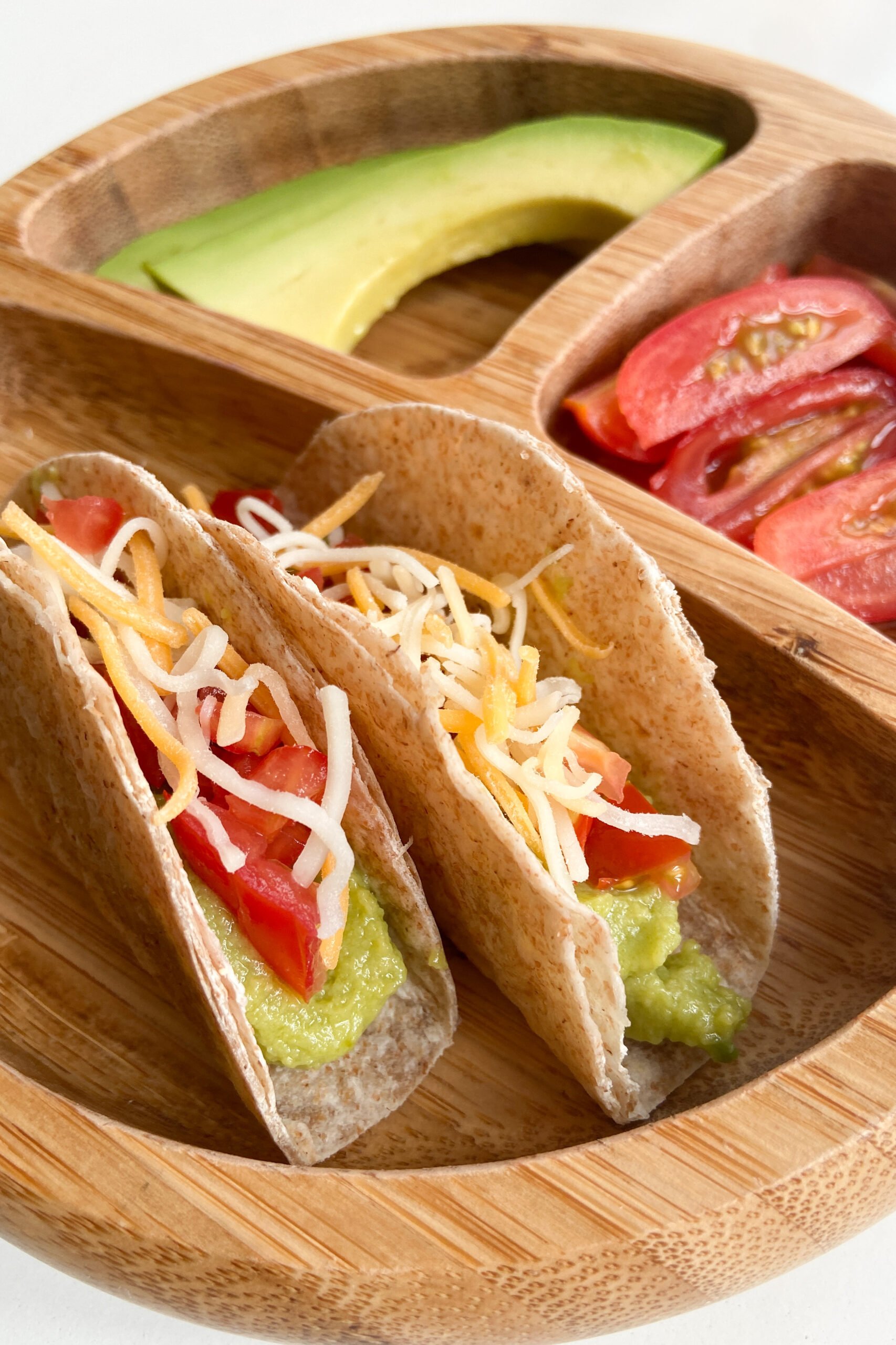 This was a pretty good eating day for Levi as he ate most of the things I offered to him. He wasn't mad at me for not offering cooked hot meals, he was just happy to be fed! Don't be too hard on yourself if you can't always offer a hot meal. As long as your baby is fed, loved, and happy, that is all that matters!
You may also like: