Tis the season for all things pumpkin spiced and everything nice! From savory to sweet and from quick snacks to simple treats, these pumpkin recipes for kids are a great way to incorporate those Fall flavors!
Pumpkin is so versatile and can be used in so many ways. If you've got some cans of pumpkin puree lying around, I've got you covered with 15 different recipes for how to use it all up! These recipes are healthy and made with simple ingredients that you likely already have on hand. Here are 15 pumpkin recipes for kids that the whole family can enjoy!
Jump to:
1. Pumpkin Muffins
These mini pumpkin muffins are so moist and fluffy and make for the perfect breakfast or snack. Make a large batch to freeze and snack on throughout the week!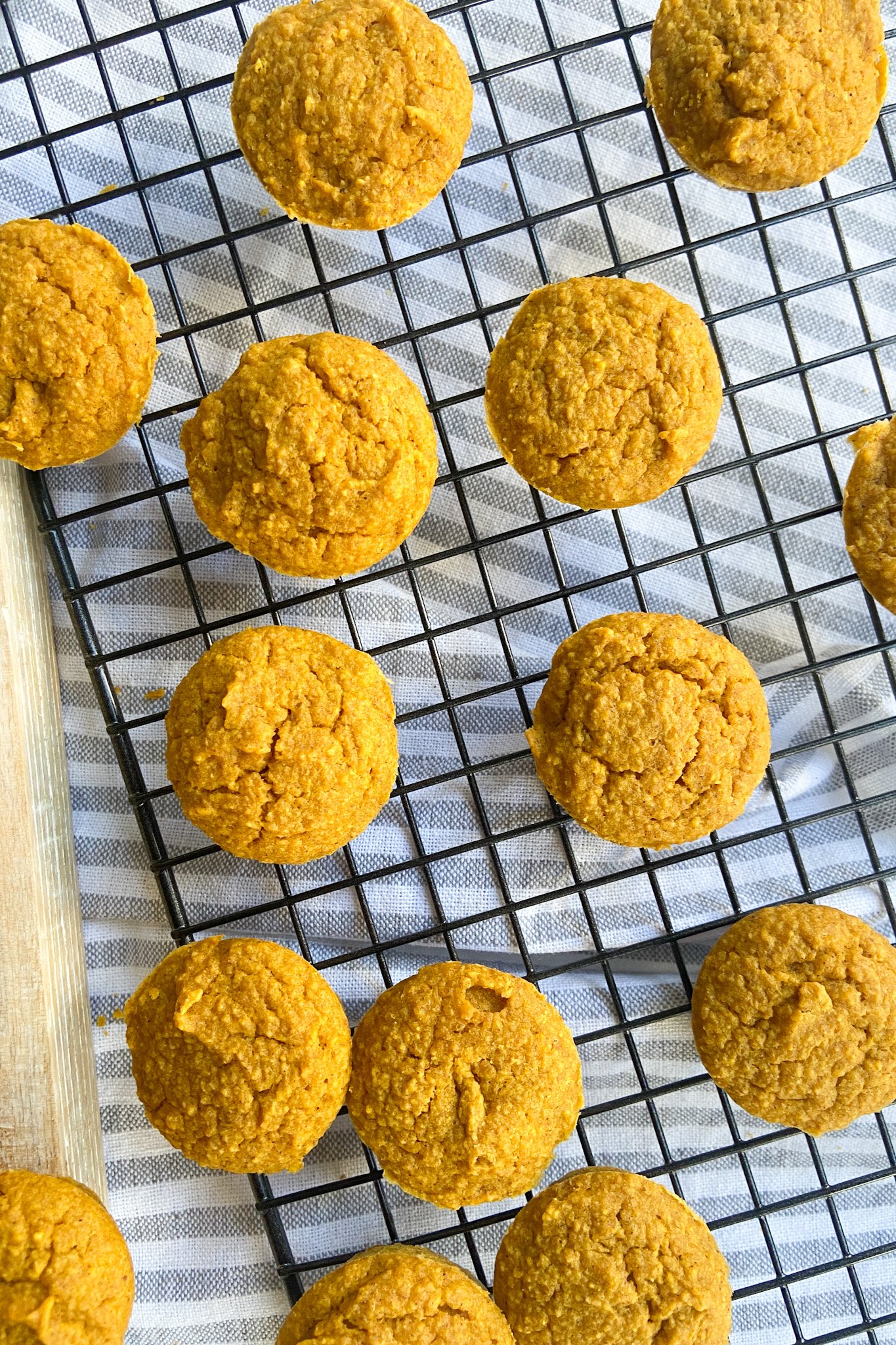 2. Pumpkin Waffles
These pumpkin waffles are dairy-free and full of pumpkin flavor. Their bright orange color makes them a fun breakfast treat that your little ones are sure to love!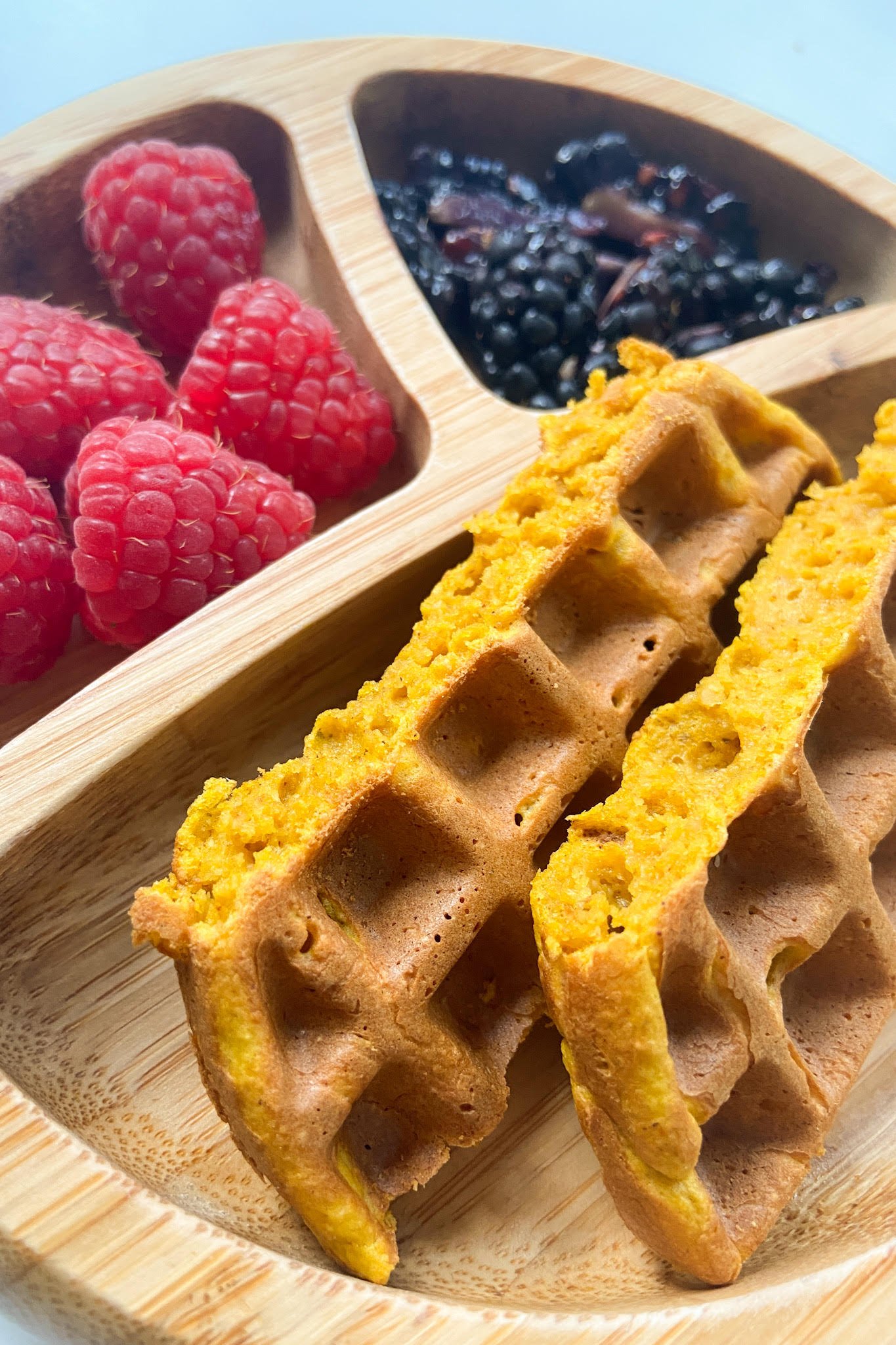 3. Pumpkin French Toast
French toast is a classic, but pumpkin-flavored French toast brings the classic to the next level. You can serve them as slices or as rollups for a fun twist!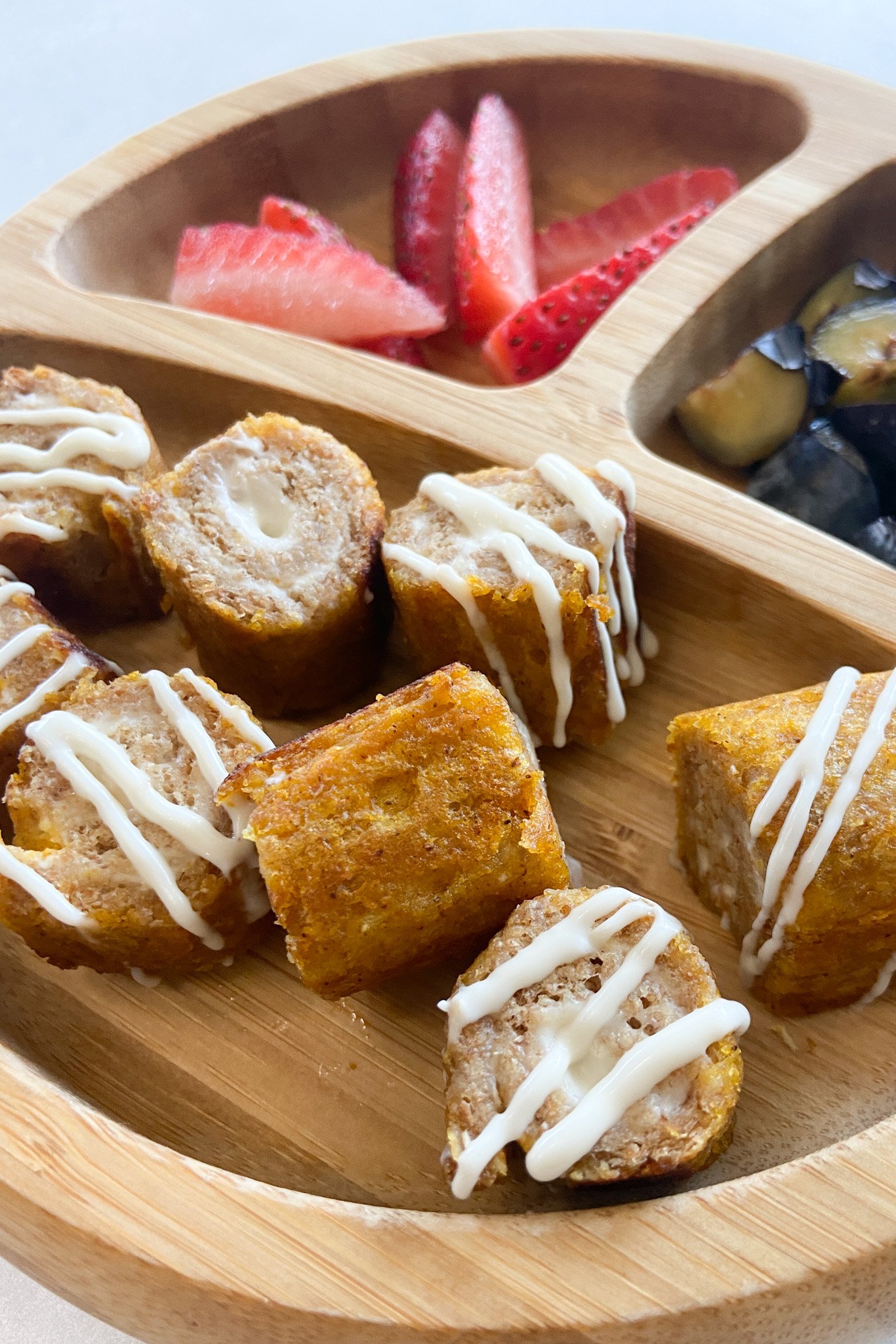 4. Pumpkin Pancakes
The batter for these pumpkin pancakes comes together in one bowl and cooks quickly on the pan for moist and fluffy pancakes great for freezing and reheating.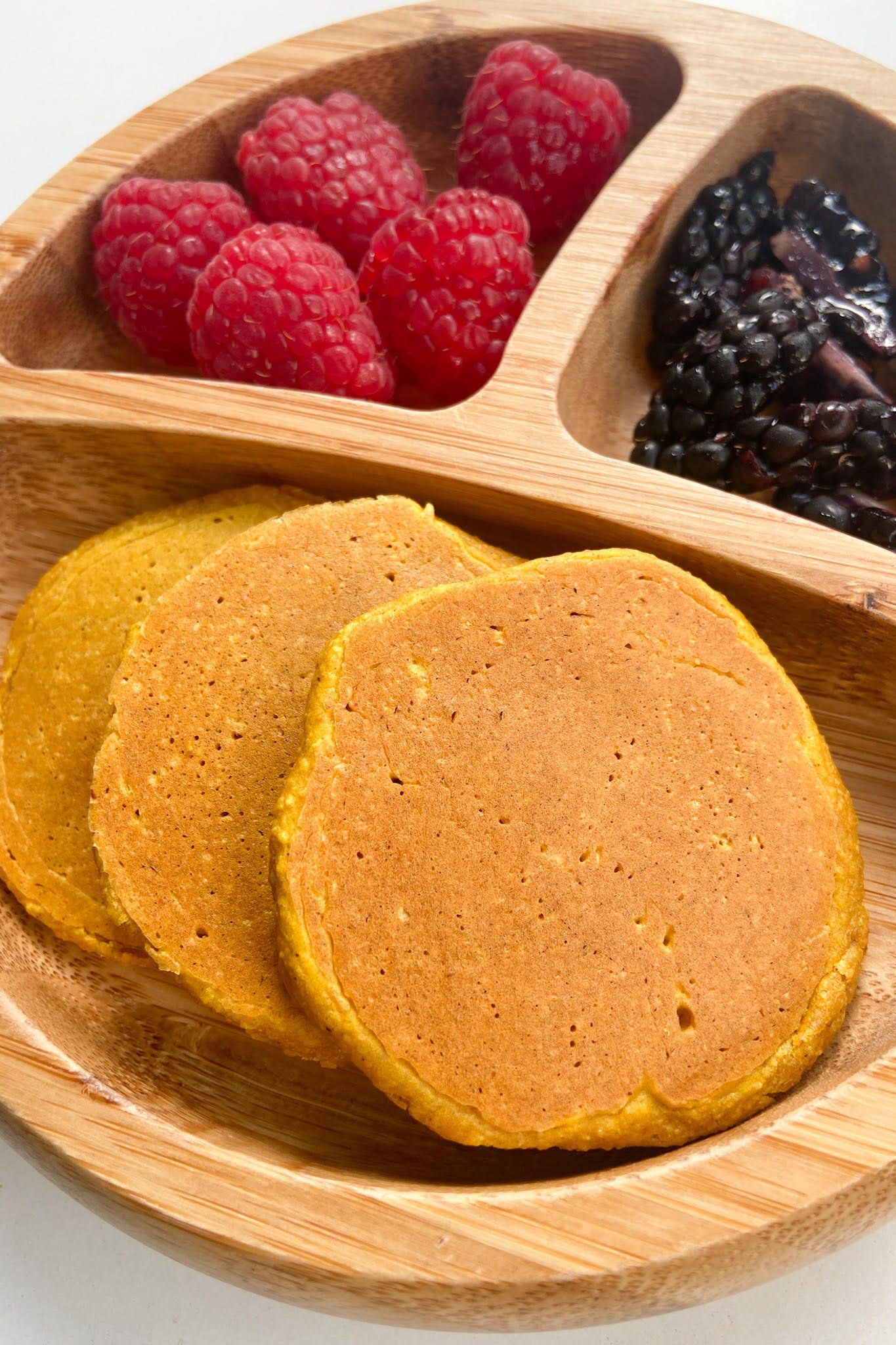 5. Pumpkin French Toast Bake
If you like the idea of French toast, but don't want to spend time flipping slices on the pan, this pumpkin French toast bake is for you. Bake it up, slice into pieces, and serve it with a drizzle of maple syrup for a family serving of French toast made easy!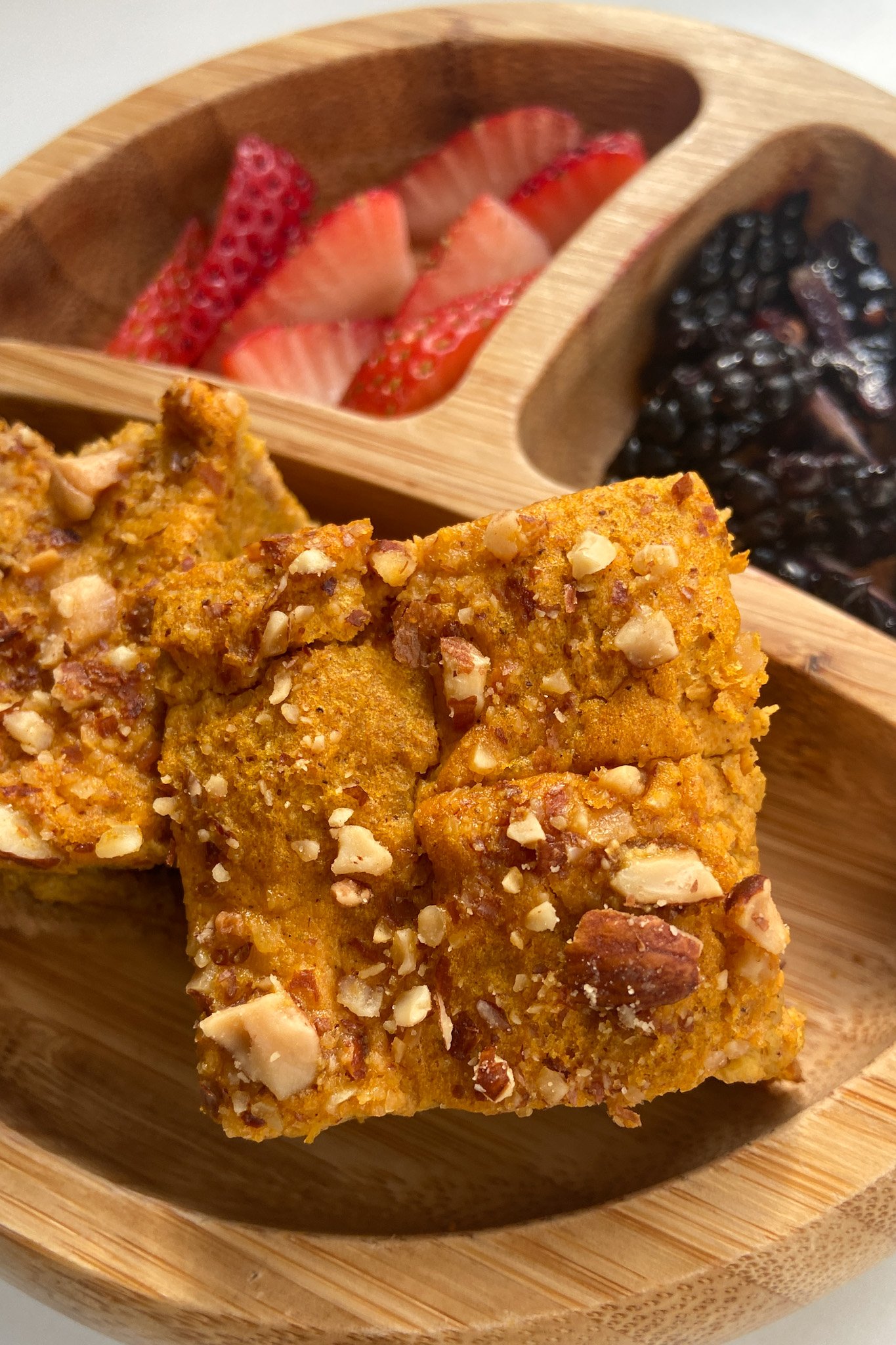 6. MIni Pumpkin Pies
These little pies are the perfect mess-free way of serving pumpkin pie. They are perfect for little hands and portioned for a small sweet treat.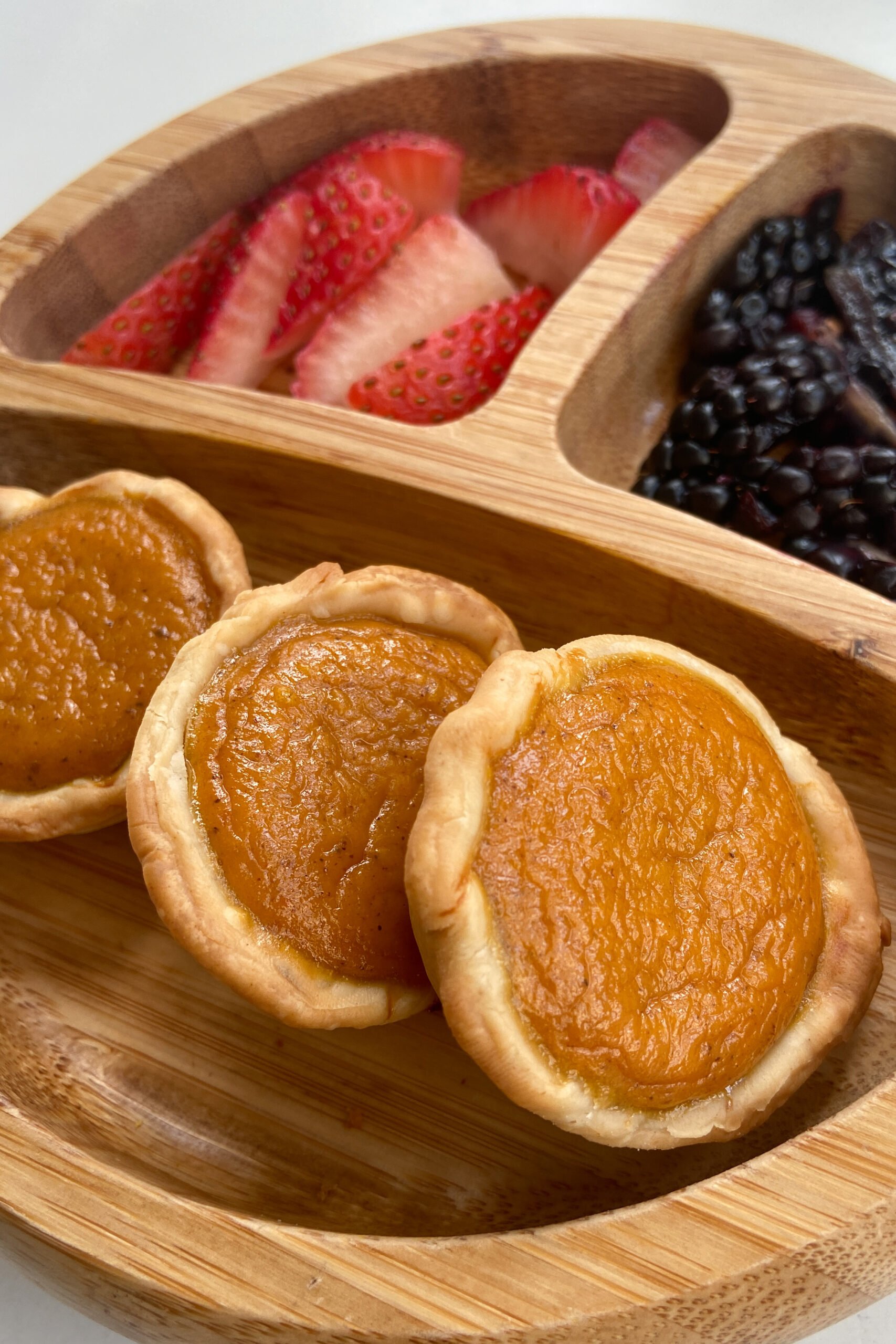 7. Pumpkin Puffs
These homemade baby puffs are perfect for little ones practicing the pincer grasp and great for toddlers to stuff by the handful! They are naturally sweetened with banana and make the perfect on-the-go snack.
8. Creamy Pumpkin Pasta
This savory dish is so easy to make and great for the whole family. It is creamy, cheesy and warm-spiced with Fall flavors!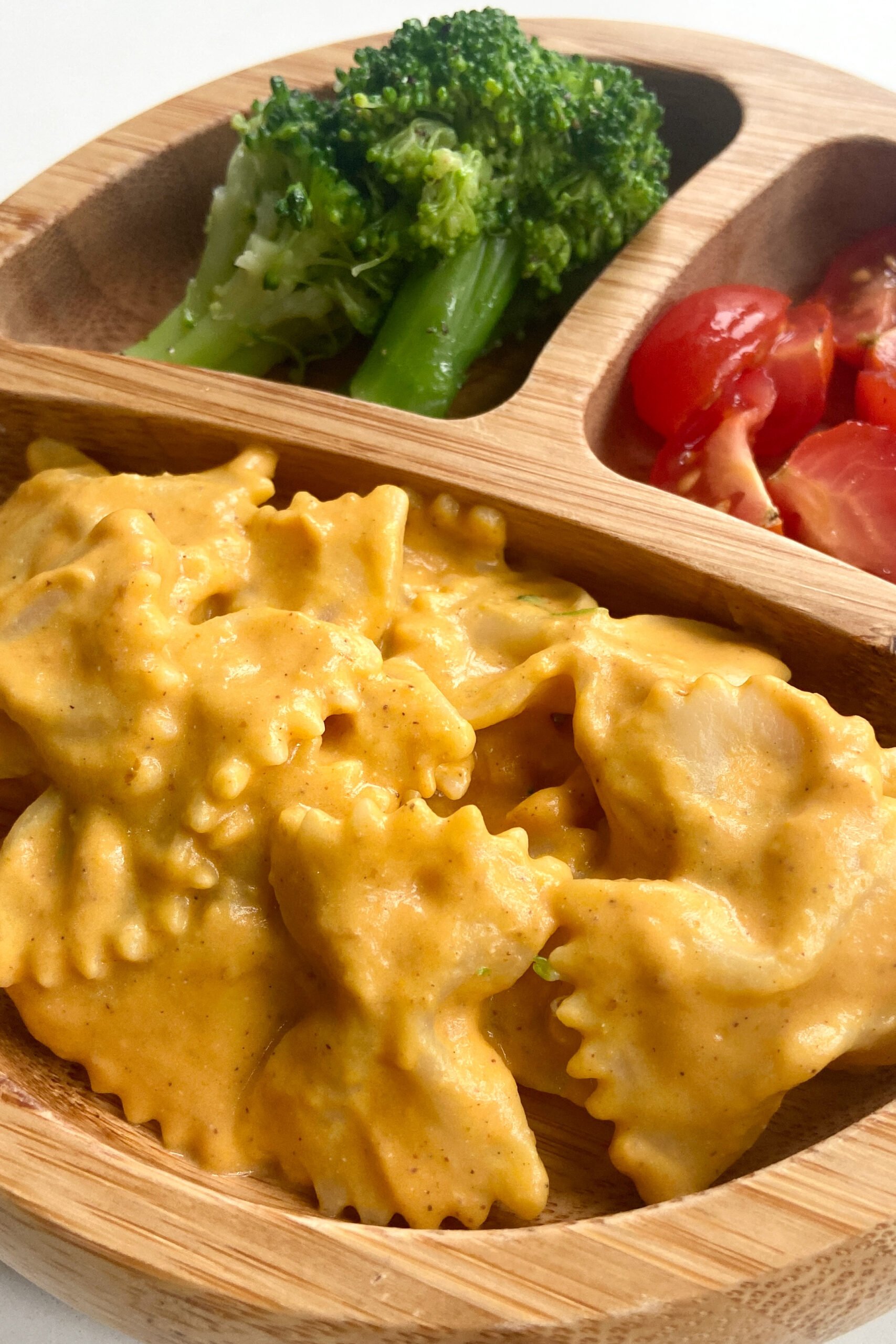 9. Pumpkin Oatmeal Bars
These oatmeal bars are loaded with oats and great to serve for a quick breakfast or snack! You can customize them with your favorite mix-ins for a filling treat!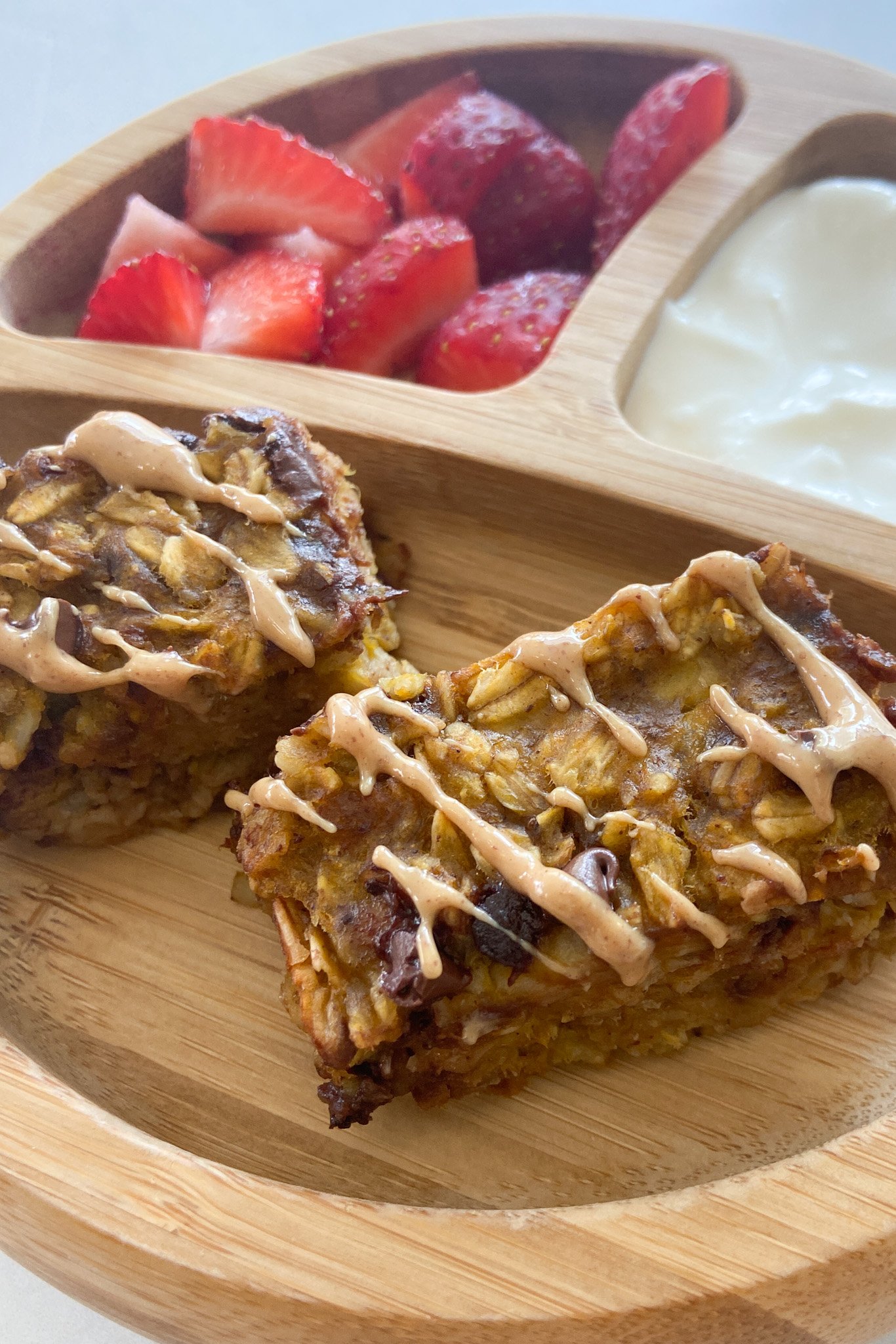 10. Pumpkin Crackers
These pumpkin crackers and cheesy with subtle pumpkin flavor. Cut them into your favorite shapes for a fun, festive snack!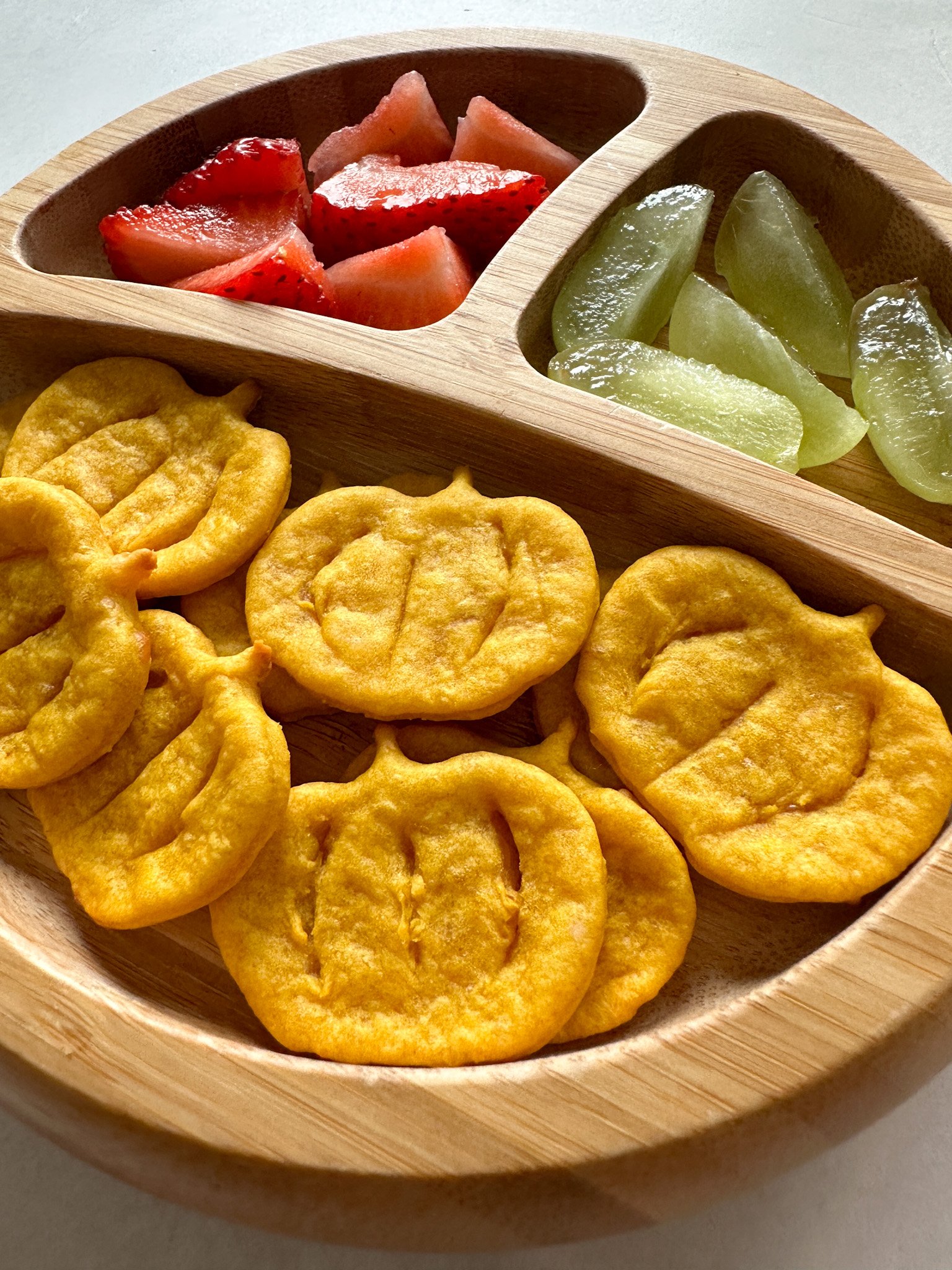 11. Pumpkin Yogurt Bark
Yogurt bark is a mess-free way of serving yogurt to your little ones and this yogurt bark is packed with pumpkin flavor and spices. It is also great to serve as yogurt melts which are great for teething!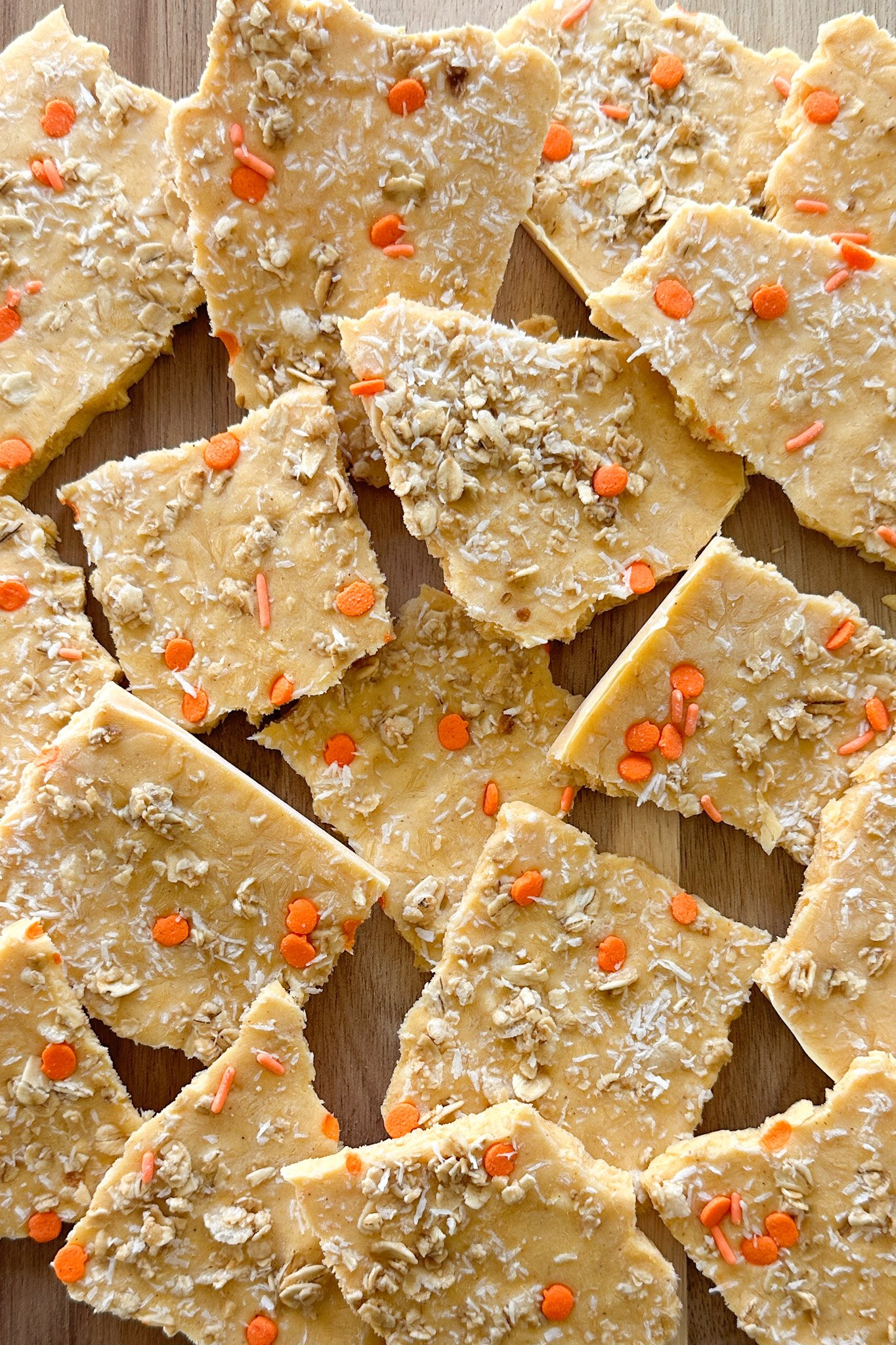 12. Pumpkin Hand Pies
These little hand pies are the perfect size for little ones to pick up and take bites from. They are simple to make and can be coated in a cinnamon-sugar topping for an extra special sweet treat!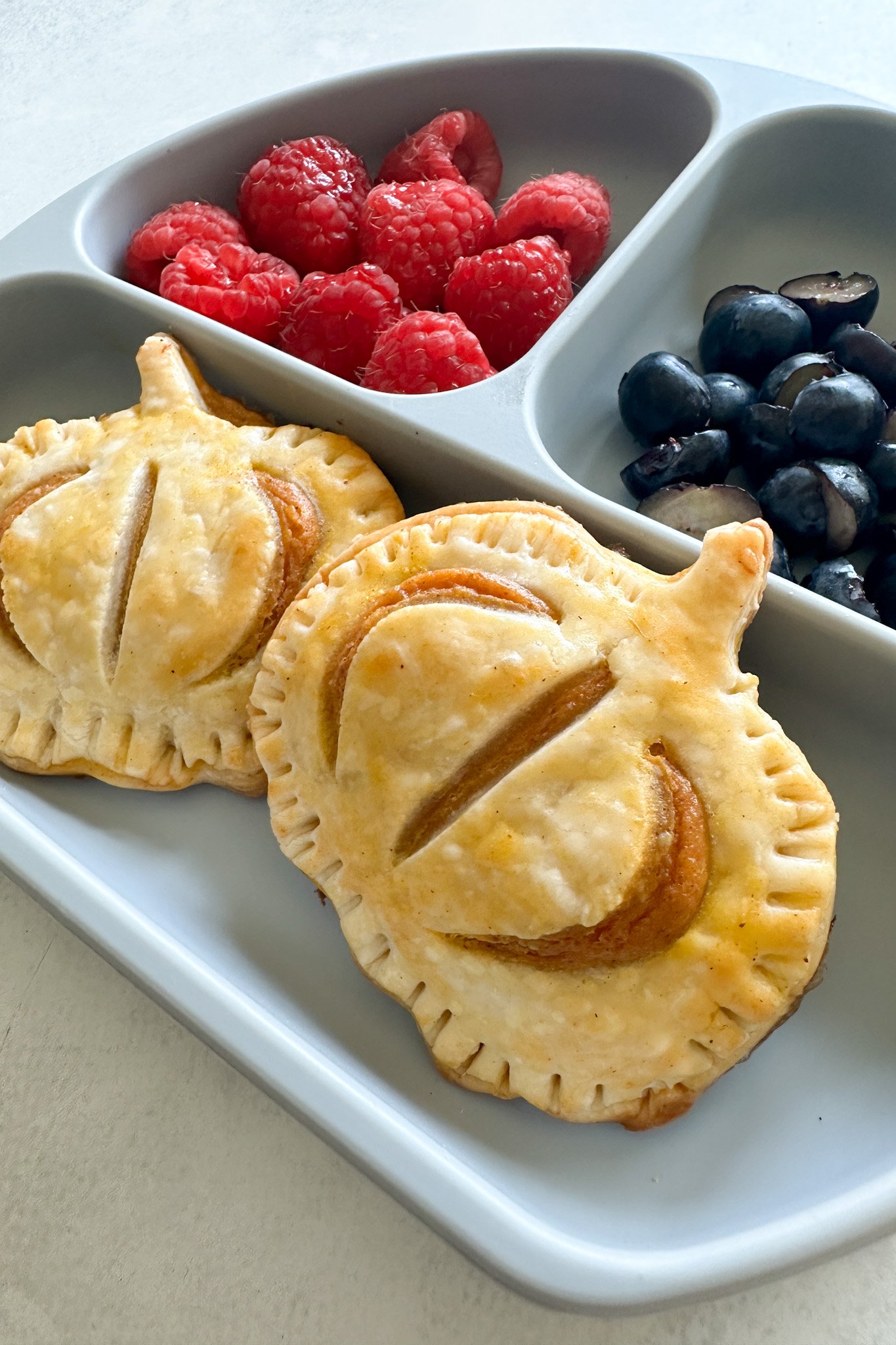 13. Pumpkin Banana Cookies
These pumpkin banana cookies come together in one bowl and are sweetened with overripe bananas. They are soft textured, perfect for babies and toddlers!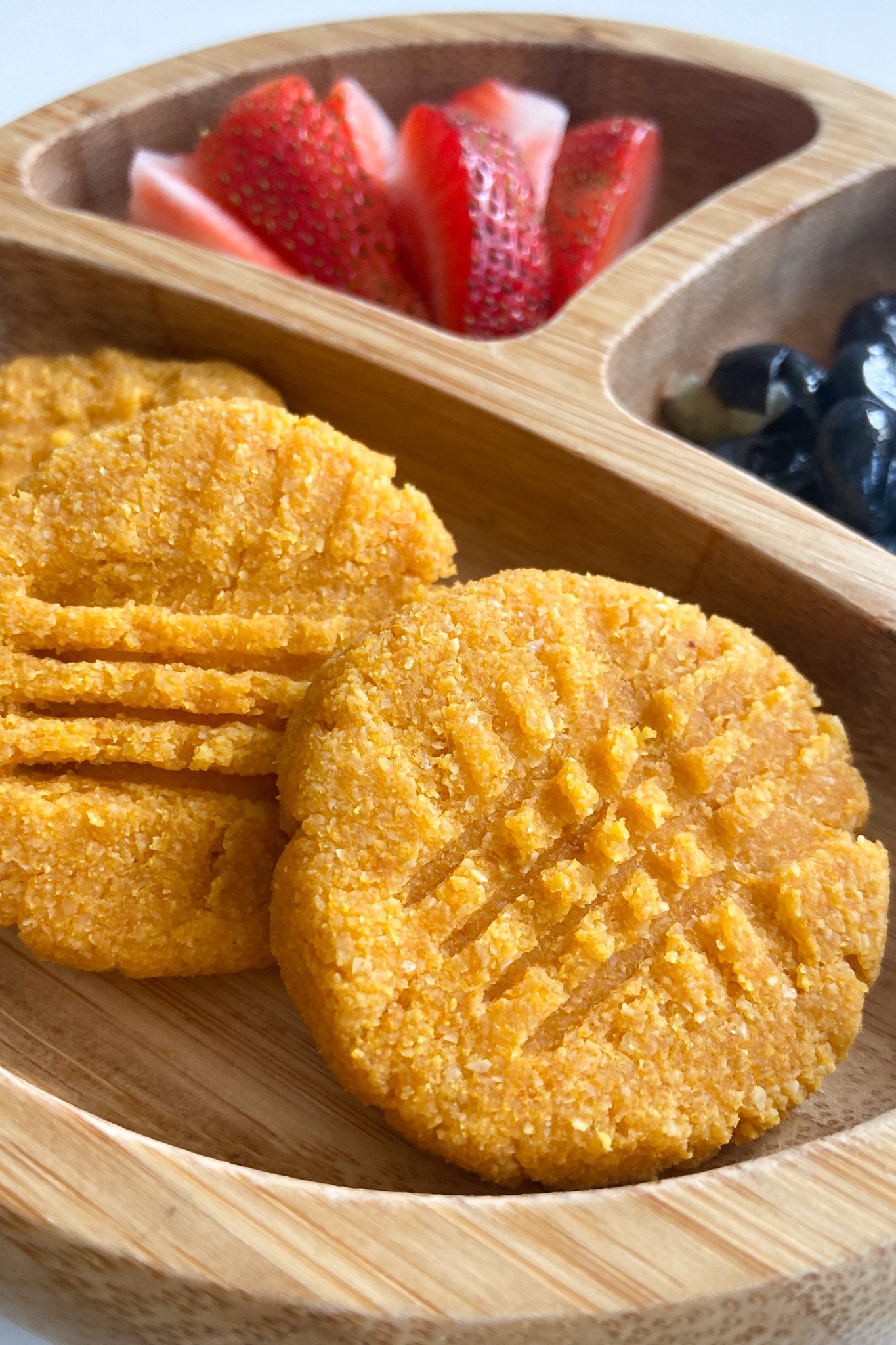 14. Pumpkin Apple Oatmeal Muffins
These oatmeal muffin cups are a mess-free way of serving oats. They freeze well and are perfect to reheat and serve on busy mornings!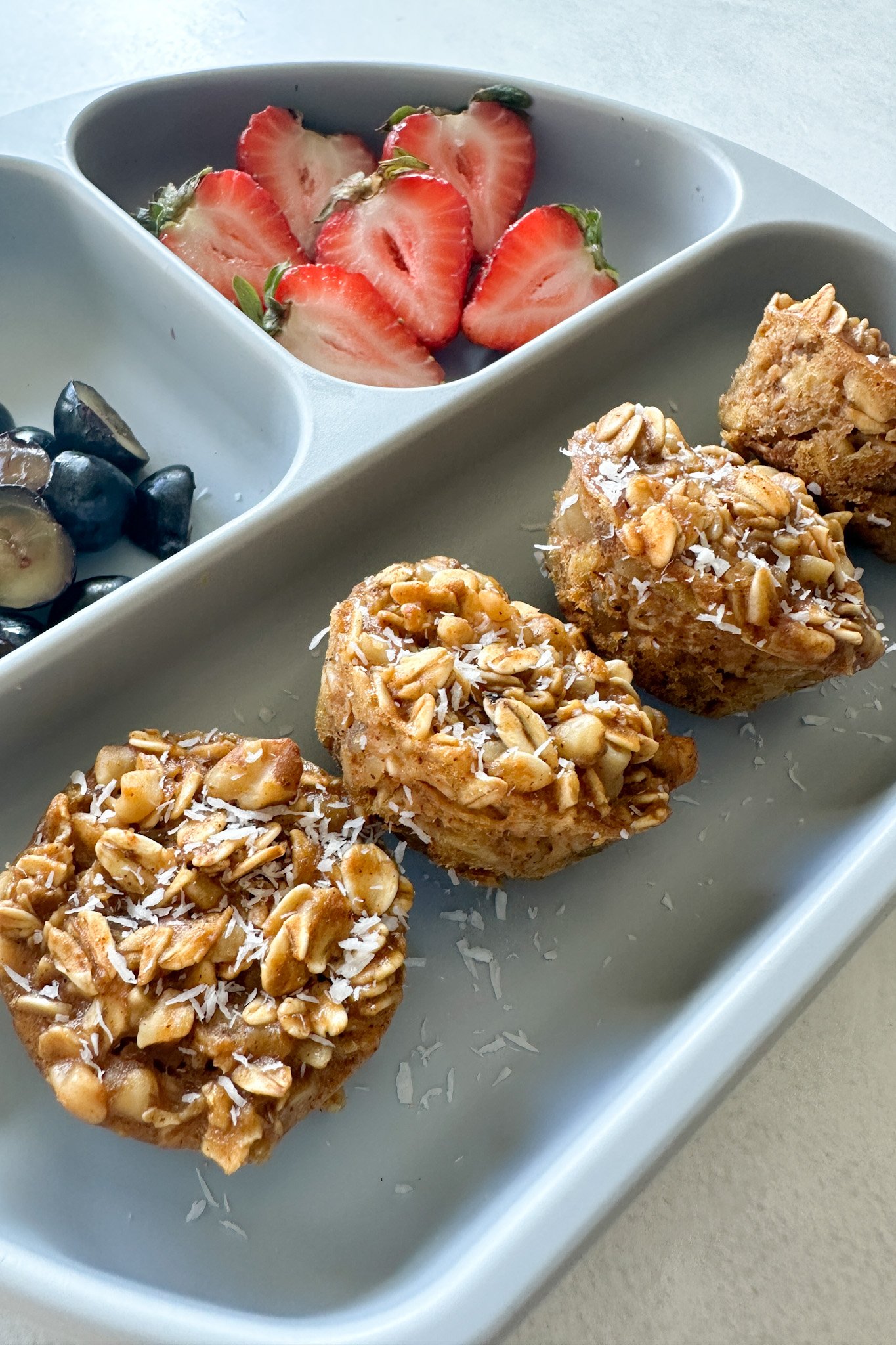 15. Pumpkin Donuts
These mini pumpkin donuts are soft and fluffy in texture and packed with pumpkin flavor. Top them with an optional maple cream cheese glaze for an extra sweet treat!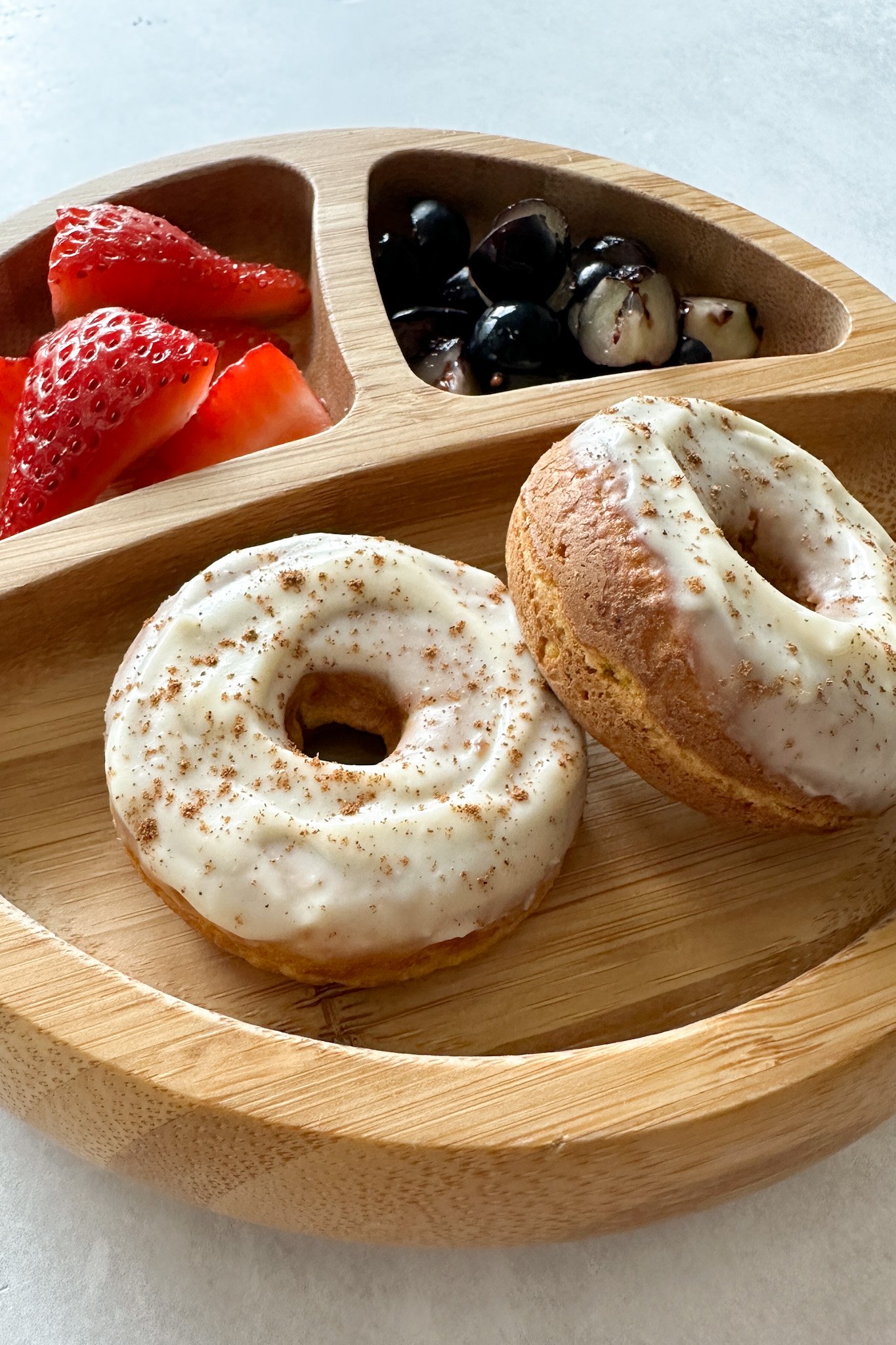 Looking for more breakfast recipes? Click for the full breakfast recipe index!
Need some other snack ideas? Here are some simple snack options to choose from!