Having the perfect schedule for your little one to follow every day may sound like a dream, but the reality is that a perfect schedule doesn't exist. What CAN exist is a guideline of goals for a structured day. Some toddlers thrive on a routine while others do well without one. Sharing sample toddler schedules that have been working for our family.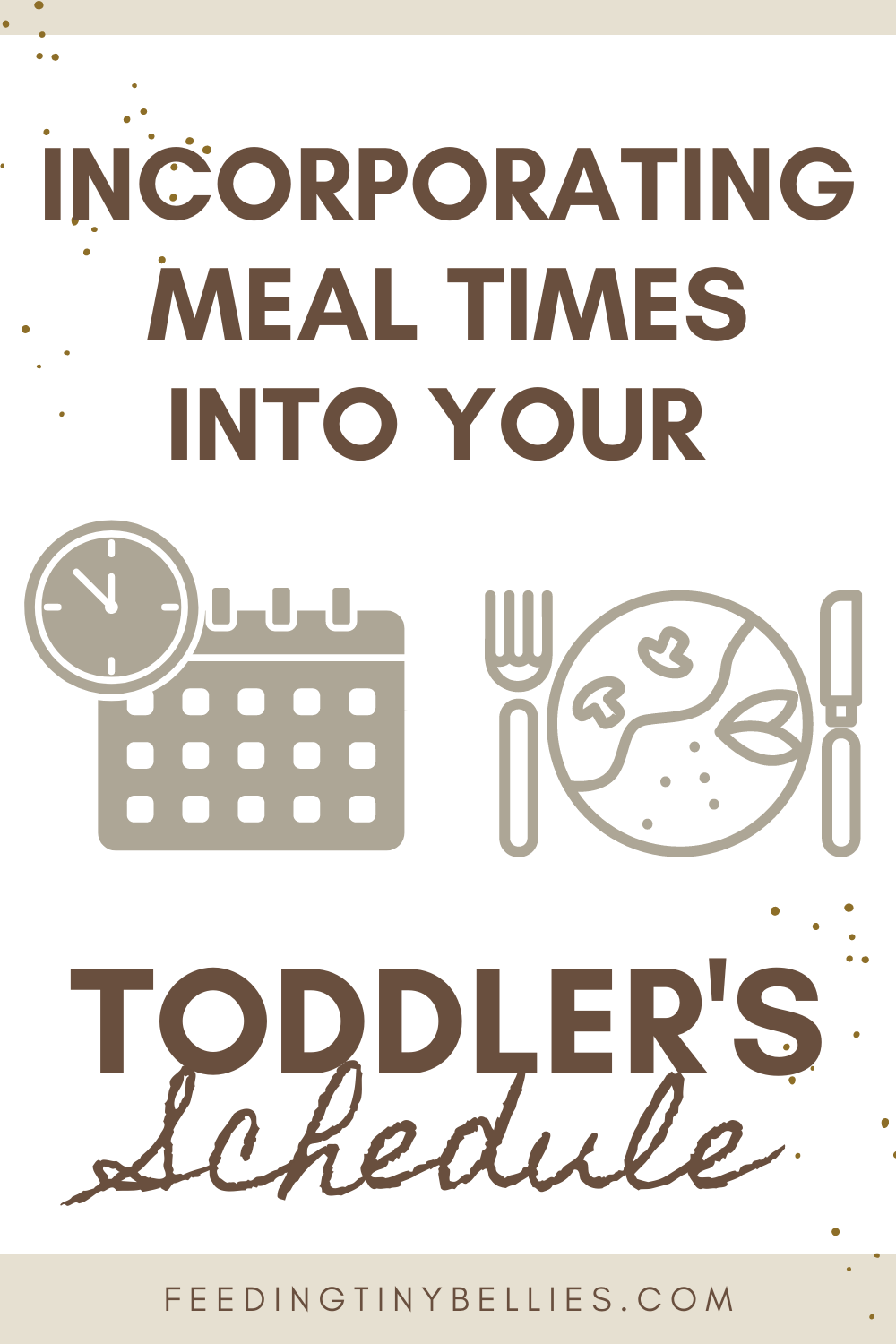 This post may contain affiliate links. If you shop with one of our links we may earn small a commission.
I shared baby and toddler schedules a few months back (when I actually had a baby and toddler), but now that both my boys are over the age of 1, I wanted to share our updated daily routine. Sitting here and actually writing that out makes me SO sad to know that I no longer have babies, but my little guys will always be my babies in my eyes!
SAMPLE SCHEDULES
The last time I shared Levi's schedule, he was taking two naps a day. Levi is officially on a one-nap schedule and made this transition recently. He was showing all of the signs that he was ready to switch to one nap. One of the main signs was that he was fighting his second nap. He would go down for his first nap with no problem, but when the time came around to go down for the second he was NOT having it.
Every time I would try to put him down for the second nap, he'd scream his lungs out and I'd get him out of the crib and let him stay up and play. He showed absolutely NO signs of sleepiness until bedtime, so we knew that it was time to make the switch
1-Year-Old Schedule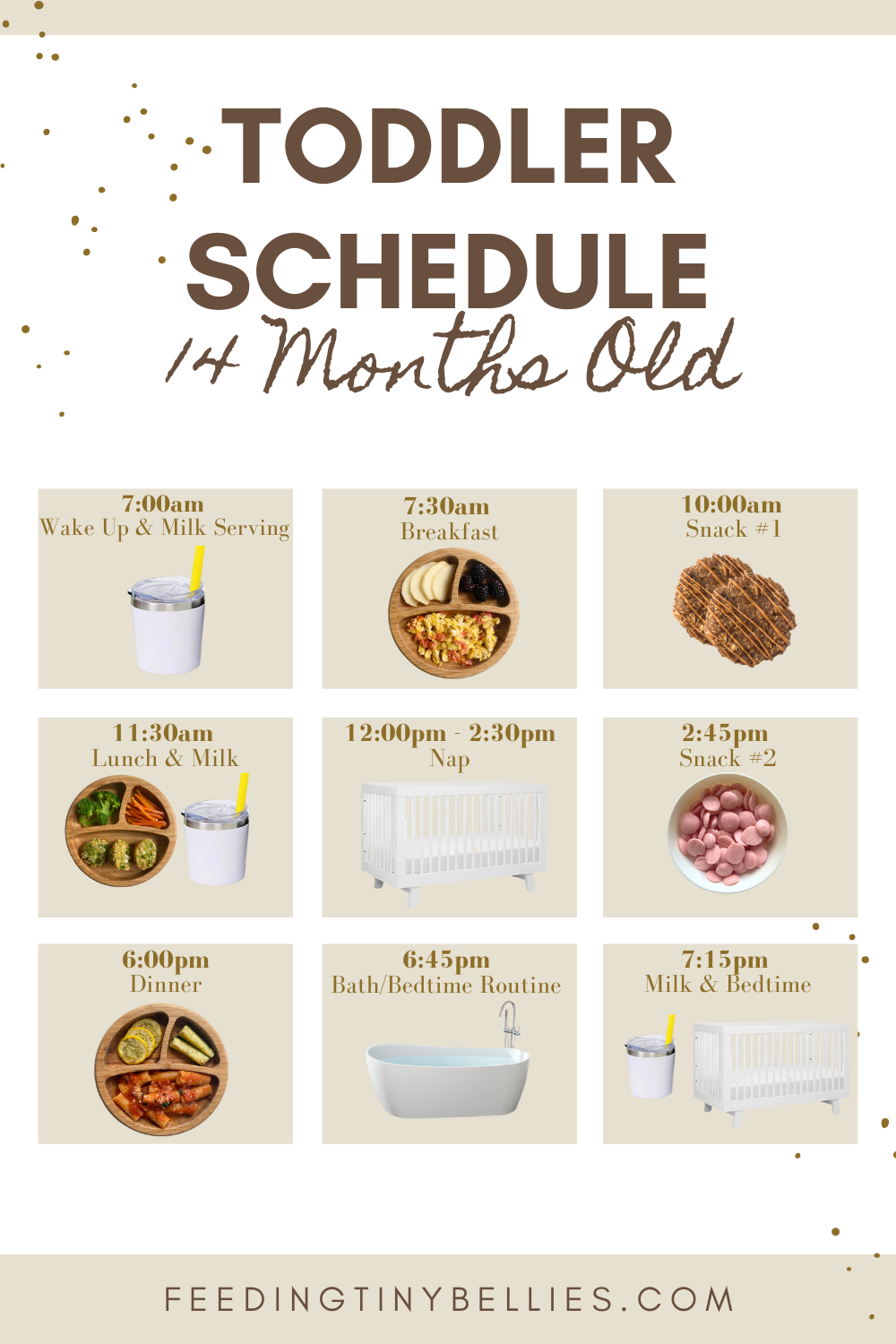 Levi usually wakes up around 6:30 am each morning and starts the day with a milk feed. I am no longer nursing him and we transitioned him to whole milk. Levi surprisingly took to whole milk pretty easily without any issues. I serve him breakfast at around 7:30 am and offer him his morning snack at around 10:00 am. I keep things pretty simple when it comes to snacks and usually serve things like homemade cookies, muffins, and dried fruits.
11:30 am is lunchtime. I usually serve Levi lunch with a cup of milk. Some days he eats all of his lunch and drinks all of his milk and on other days he wants nothing to do with either. I just make sure to offer him enough food and milk before his daily nap.
Levi goes down for his nap at 12:00 pm. He usually naps anywhere from 2.5 to 3 hours. Levi is super active during the day but definitely loves his sleep (he gets that from his Mama!). Once he wakes up from his nap, I offer him an afternoon snack.
We eat dinner together as a family at around 6:00 pm. As with every meal, some days Levi eats most of his dinner, and other days he only has a few bites. Regardless of how much he eats, we always make an effort to sit down at the table and eat together.
Levi's bedtime routine starts at around 6:45 pm and we wind down with a bath and bedtime story. Levi drinks one last serving of milk before bed and is down for the night around 7:15 pm.
I dreaded the change from two naps to one, but now that we've made the transition, it has been great! He is much happier with one long nap and Mama is much happier not having to fight him to sleep!
3-Year-Old Schedule
Now, let's talk about my big boy Myles. Myles just turned 3 a few days ago and I cannot believe I have a three-year-old! I know they say time flies, but experiencing it myself makes it really hit!
Myles' schedule is pretty similar to what is what when he was 2.5, we just slightly adjusted times for meals and naps to coordinate with Levi's schedule. One of our goals is for the boys to get to eat together. I know that this won't always be possible, but I always try to coordinate their schedules in a way for them to be able to do so. Not only is it easier for me for them to be able to eat together, but it allows them to have company and bond together while eating.
I used to serve Myles lunch at 12:00 pm, but I moved lunchtime up to 11:30 pm. Since Levi takes his nap at 12, I wanted the boys to be able to eat together beforehand. Myles takes his nap at around 1:30 pm and usually sleeps for around 2 hours. That means that I usually get around an hour (or more if I'm lucky) of time to myself while both boys nap. That hour is SO precious to me and I usually try to get some things done. Sometimes I use that time to pick up around the house and other times I use it to make a quick meal, but if I'm being honest, the majority of the time, I kick my feet up and relax! Mamas need a break too 😉
Once Myles wakes up, I offer him a snack and we have dinner together at 6:00 pm. Myles' bedtime routine starts around 7:30 pm and he is usually in bed by 8:00 pm.
Now, I don't know how long Myles will want to continue taking a nap. I'm actually surprised that he still willingly wants to nap at age 3, but I will hold on to that nap for dear life as long as can!
HOW TO HANDLE CHANGES?
These schedules have been working for us, but as I shared above, we always leave room for change. There are days that we go out together as a family and don't make it back in time for certain meal times and that's ok. In those instances, we usually eat out or adjust times as we go. Recently we went to a wedding and got home way past the boys' bedtime and that was ok as well! They both passed out in the car on the way home and we quickly got them ready for bed. There are times that we visit family and the boys are in a different environment and we adjust to those changes as well. We don't hold tight to these schedules and are always ready to roll with any punches. It's great to use schedules as a guide to get through the day, but if you hold too tight to them, you will drive yourself crazy! Babies will be babies, toddlers will be toddlers, and life happens! Always leave room to go with the flow 🙂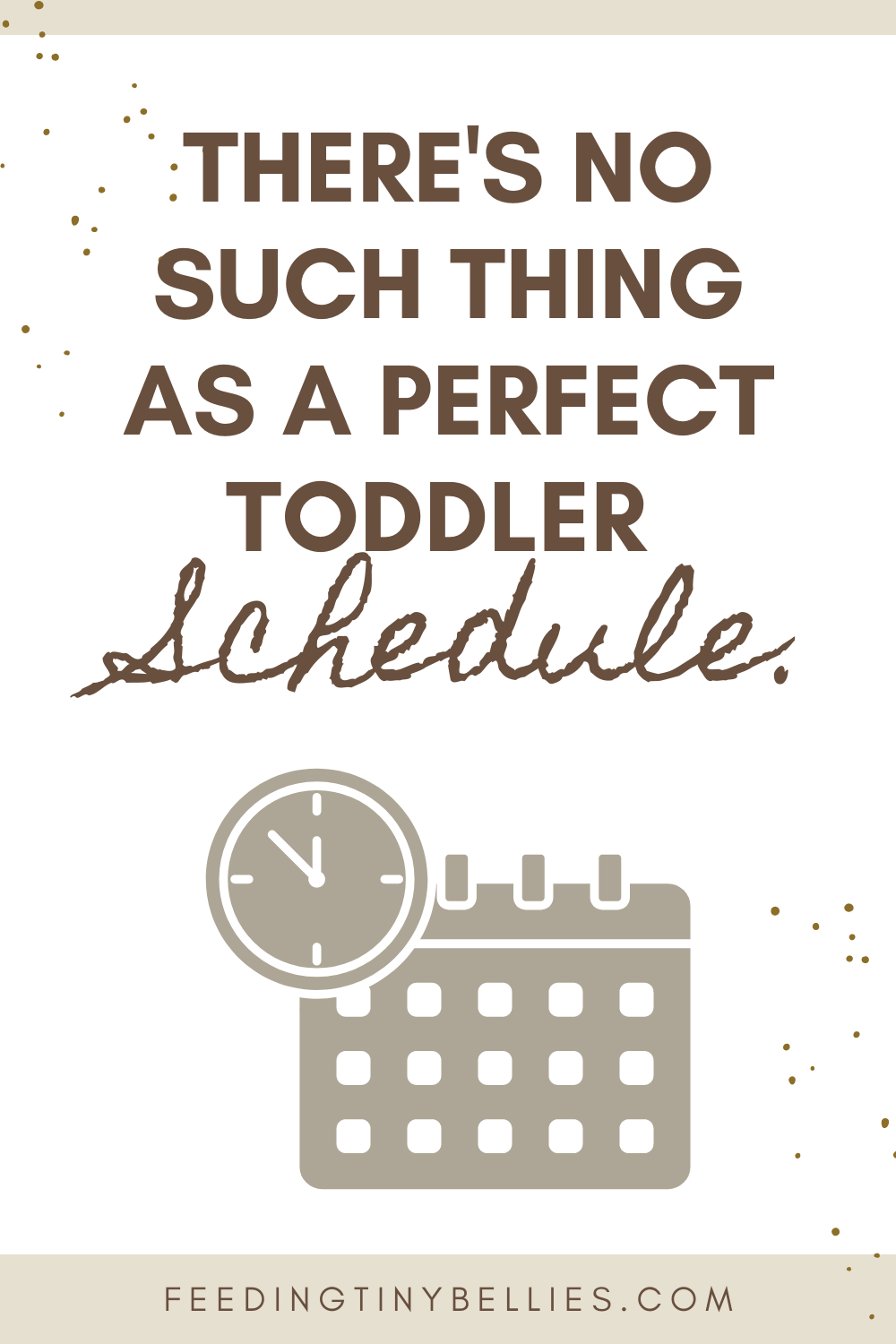 You may not have any type of schedule in place for your little ones and that is ok! Your little one may take naps at completely different times or may not nap at all! Your family may not be able to eat meals together and that is ok as well. Every family's circumstances are different and every family's schedules are different! Choose the routine that works best for you, your little one, and your family!
Do you have a schedule in place for your little one? Or are you more of a wing it, go with the flow kind of person? Let me know down in the comments below!
You may also like: