Lunches for babies and toddlers don't have to be complicated! Here are 6 easy vegetarian toddler meals with peanuts and tree nuts for lunches on those busy days!
This post may contain affiliate links. If you shop with one of our links we may earn small a commission.
Lunchtime can oftentimes be a hectic time of day when your little ones have so much energy from the morning or desperately need an afternoon nap. With the craziness comes tiredness on our part and the need to put together quick meals. It's extra hard to get peanuts and tree nuts into baby and toddlers' diets, so I came up with these simple lunch ideas that are filling and easy to make. Here are some easy vegetarian toddler meals for lunch that incorporate common nuts that can each be put together in only a few minutes!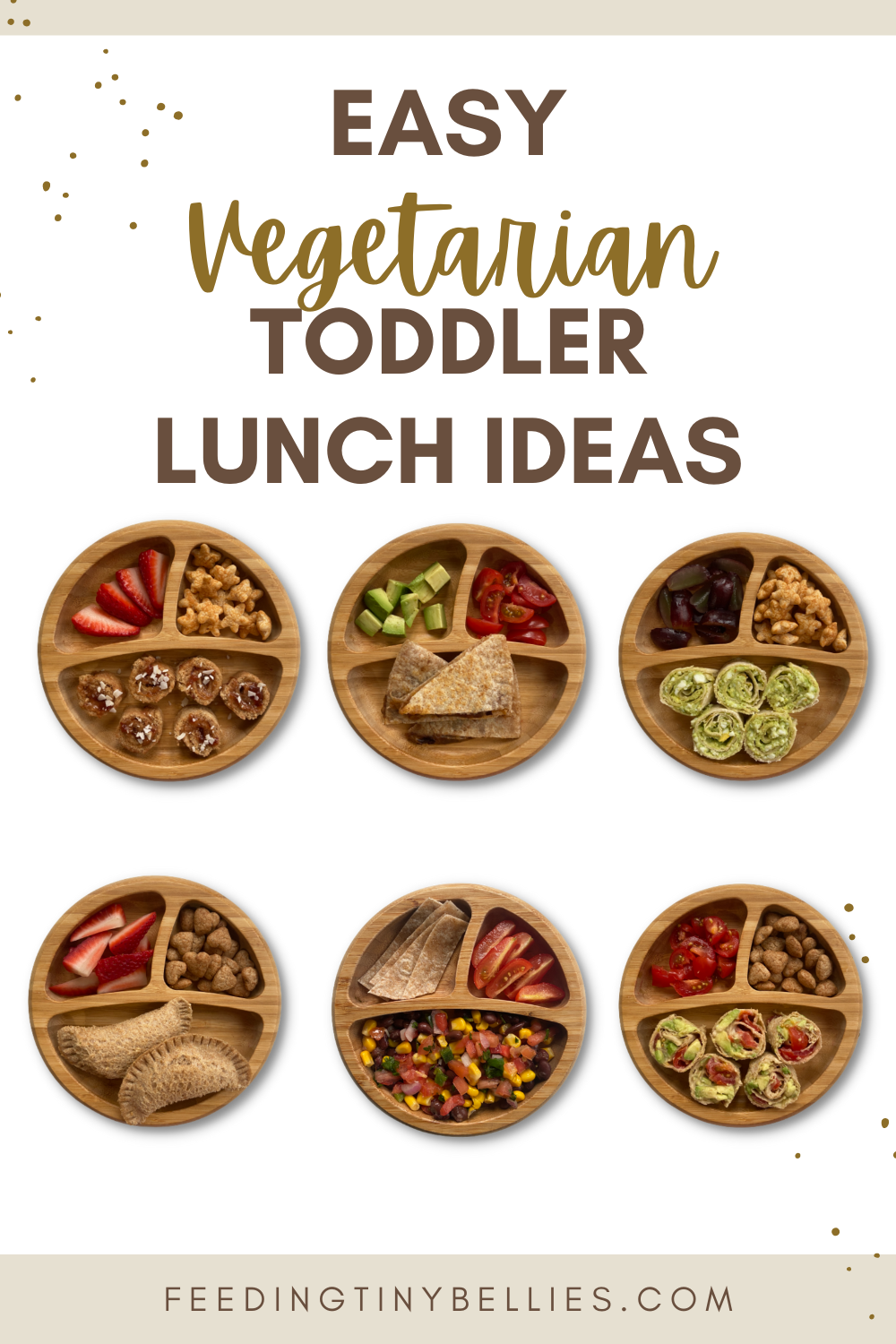 MISSION MIGHTYME PUFFS
I partnered with Mission Mighty Me to come up with these vegetarian toddler meals and have been pairing their nut-based puffs with these lunch options to easily include the right balance of proteins from the most common nuts. Their Proactive Puffs were developed by a global food allergy prevention expert as a simple way to follow pediatric feeding guidelines, and are the only baby-friendly puffs on the market that contain multiple tree nuts and peanuts.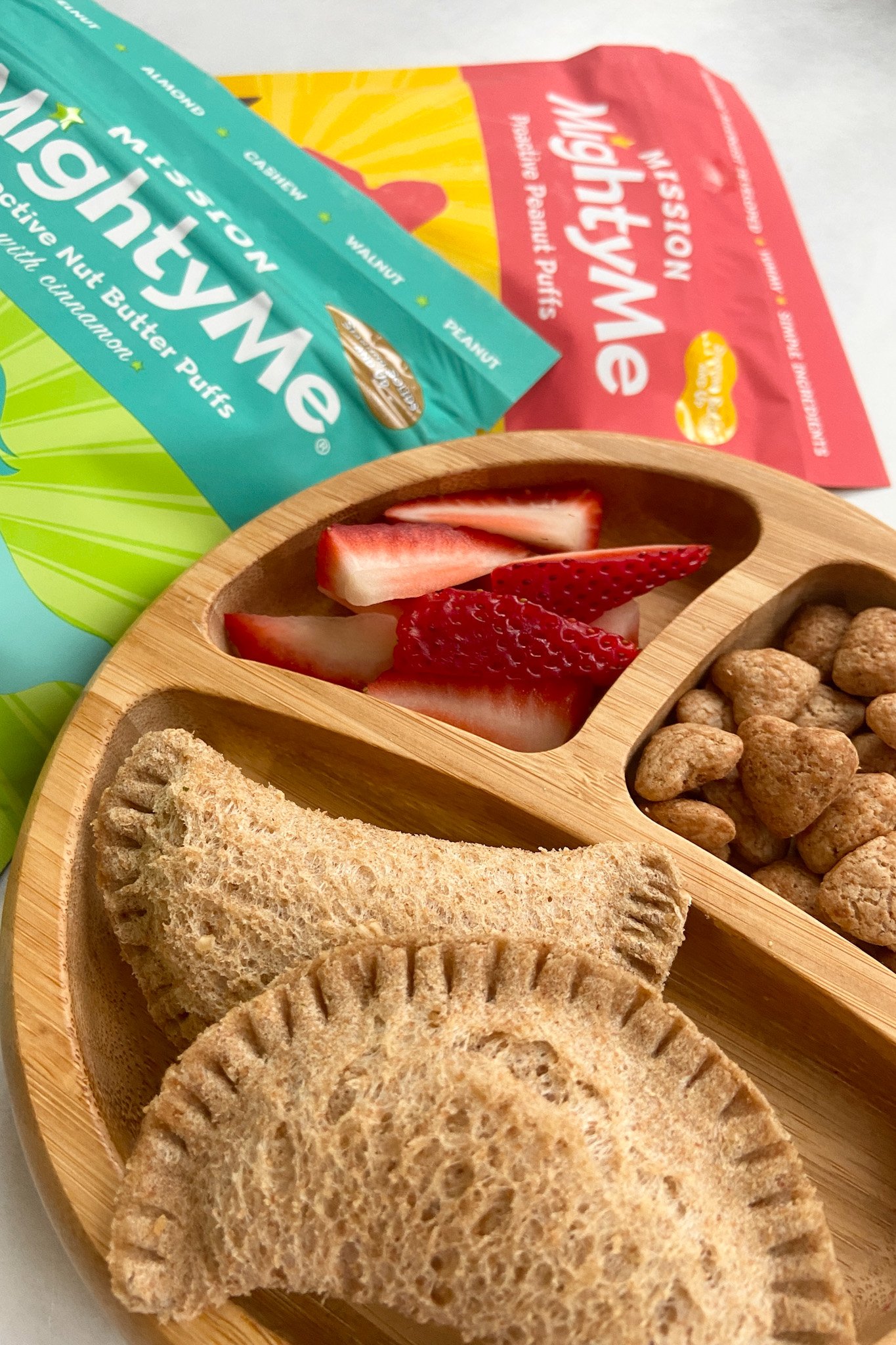 The USDA now recommends introducing all common food allergens once a baby starts solids, and keeping them in the diet regularly. You can read more about introducing potential allergens in this guide to baby-led weaning.
The new feeding guidelines are actually based on research (the LEAP Study), led by Mission MightyMe Co-founder Dr. Gideon Lack! Infant-safe peanut and tree nut foods, along with other common allergens, can be offered after your little one starts solids. However, nuts and nut butters in their natural form are a choking hazard for infants and toddlers. Mission MightyMe puffs are a safe, mess-free way of regularly including nuts in little diets, dissolve easily, and don't leave a sticky residue behind!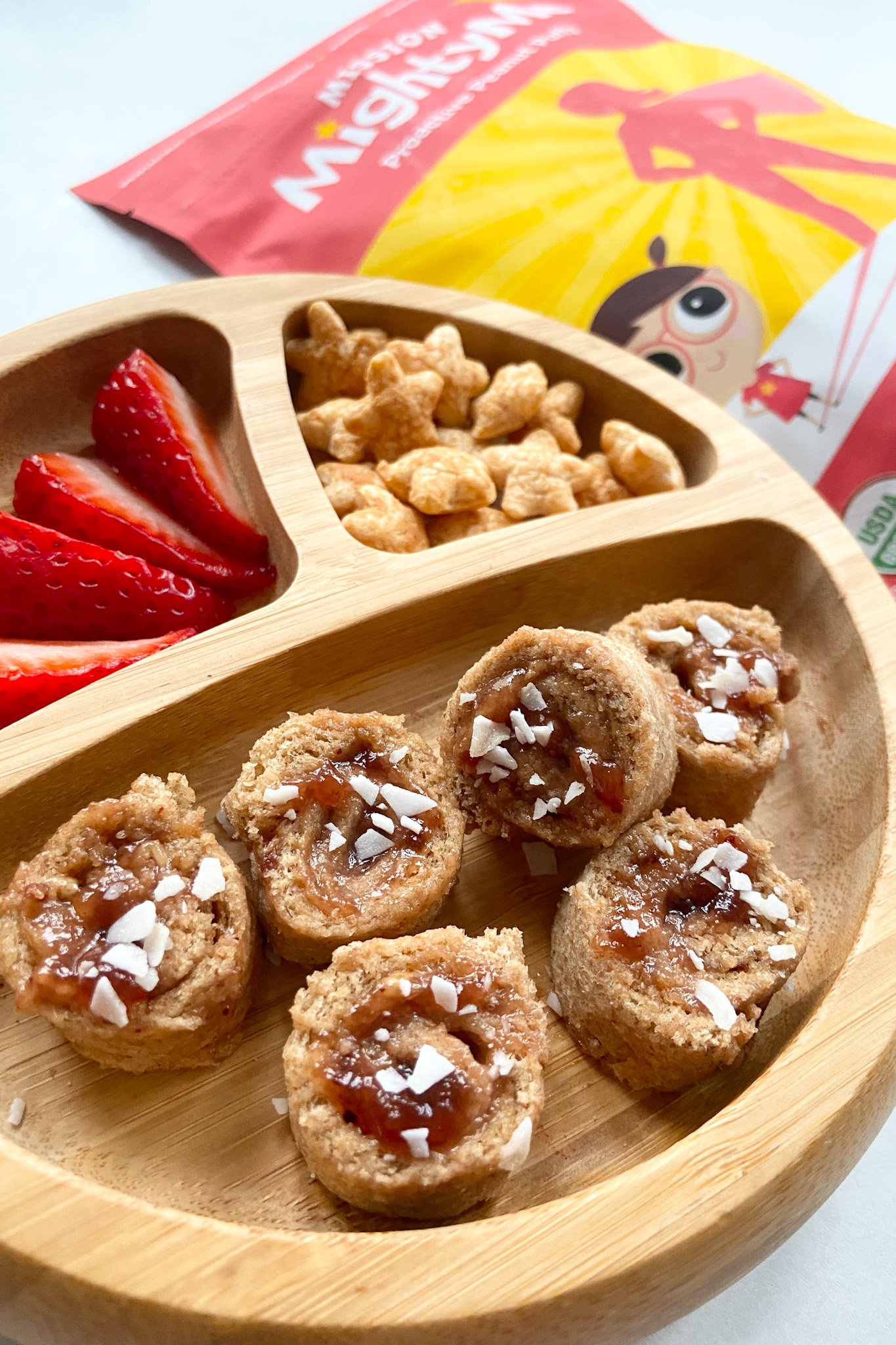 A majority of puffs on the market are 98% rice with no real nutritional value. Mission MightyMe puffs are more than 50% nuts, and contain clean, organic, all-natural ingredients/
If you would like to try out Mission MightyMe Proactive Peanut Butter Puffs or their newly launched Proactive Nut Butter Puffs, you can check them out here and use code FEEDING20 for 20% off all products.
Now, let's go through some of these easy toddler lunch ideas!
PEANUT BUTTER AND JELLY SUSHI
Peanut butter and jelly is a universal staple but can get boring when served the same way. This peanut butter and jelly sushi is a fun classic! To make these "sushi," cut the crusts off of a slice of bread and roll it out flat. Spread a little peanut butter/nut butter and jelly/smashed fruit on the bread and roll it into a log. Slice it into 1-inch pieces and serve! Feel free to sprinkle some shredded coconut or flax seeds on top for some added nutrition!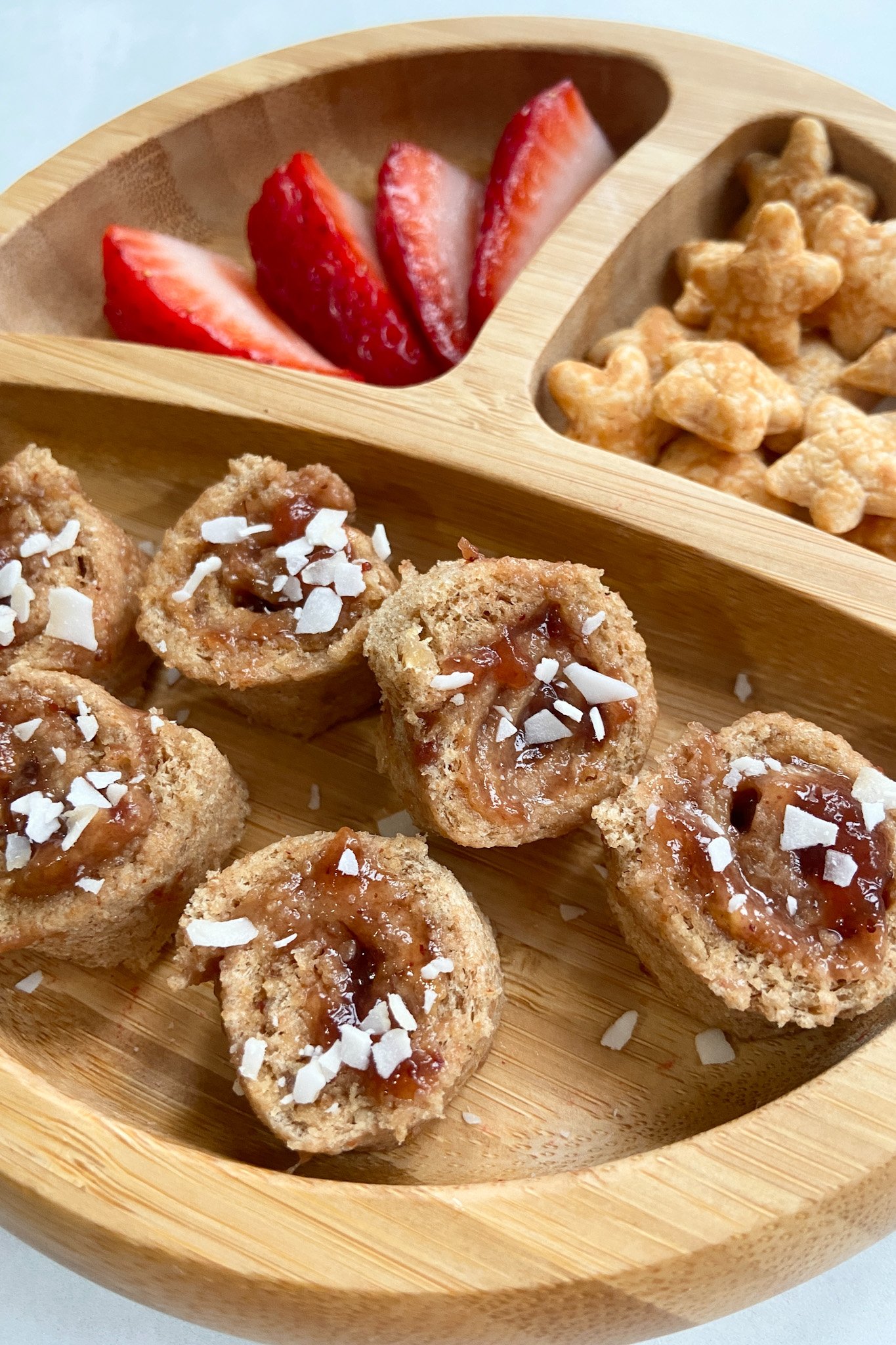 BEAN AND CHEESE QUESADILLAS
Quesadillas are quick to prepare and filling them with beans and cheese makes for a protein-rich lunch. To make them, simply sprinkle a little shredded cheese and a few tablespoons of precooked beans on one side of a wrap, and cook on a pan with a little melted butter on medium heat for a few minutes per side. Use cookie cutters to cut out fun shapes from the quesadillas to make them a little more fun and visually appealing for your little ones!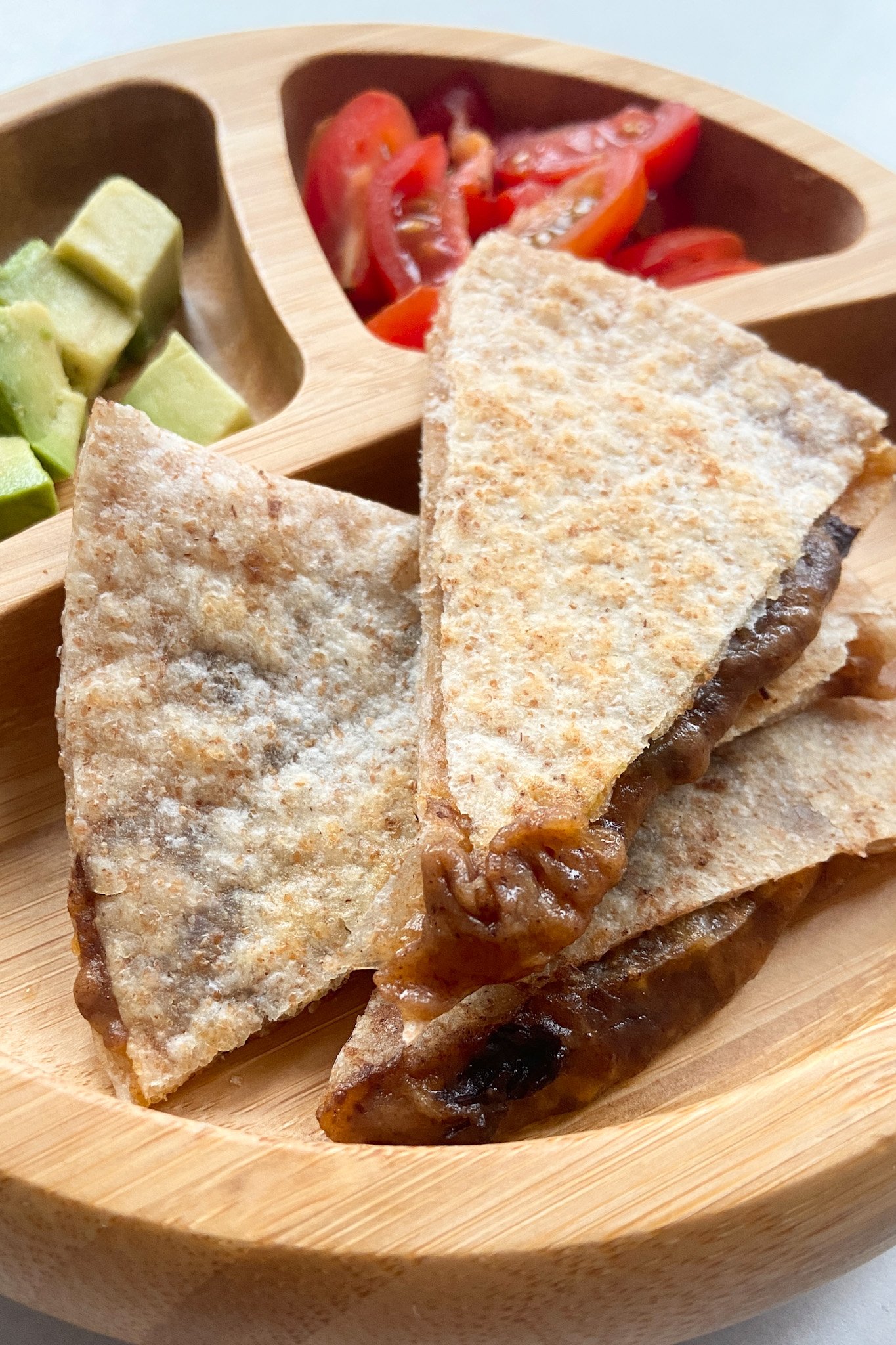 AVOCADO EGG SALAD
Avocados are such a great source of healthy fats and eggs are a great source of protein, so combining the two make for a filling, nutrient-dense meal. This avocado egg salad is so simple to make and is great to serve cold or warm.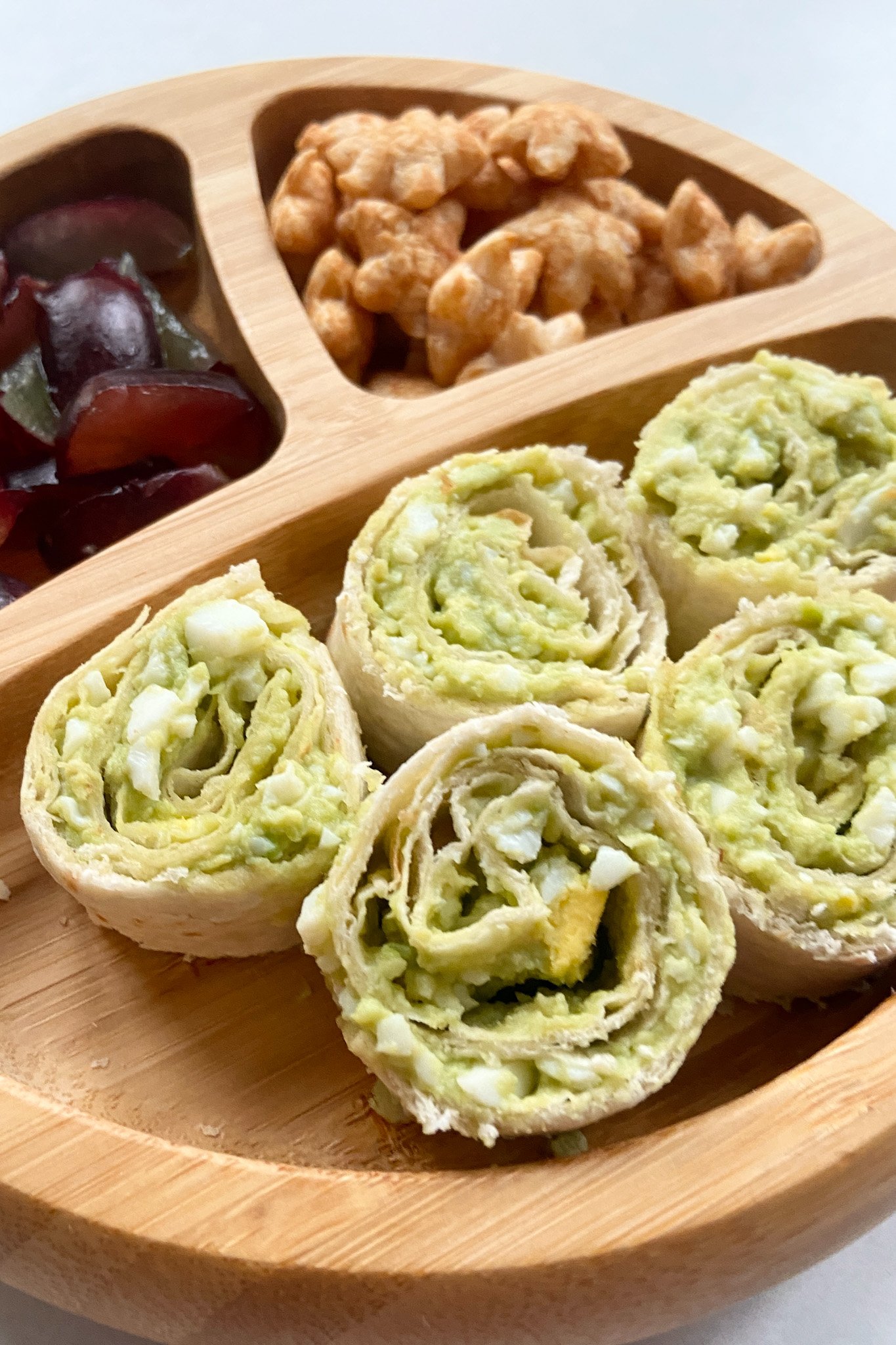 EMPANADA SANDWICHES
These empanada sandwiches are a staple in our house and are such a fun little sandwich, great for little hands. They are completely customizable and can be filled with your little one's favorites!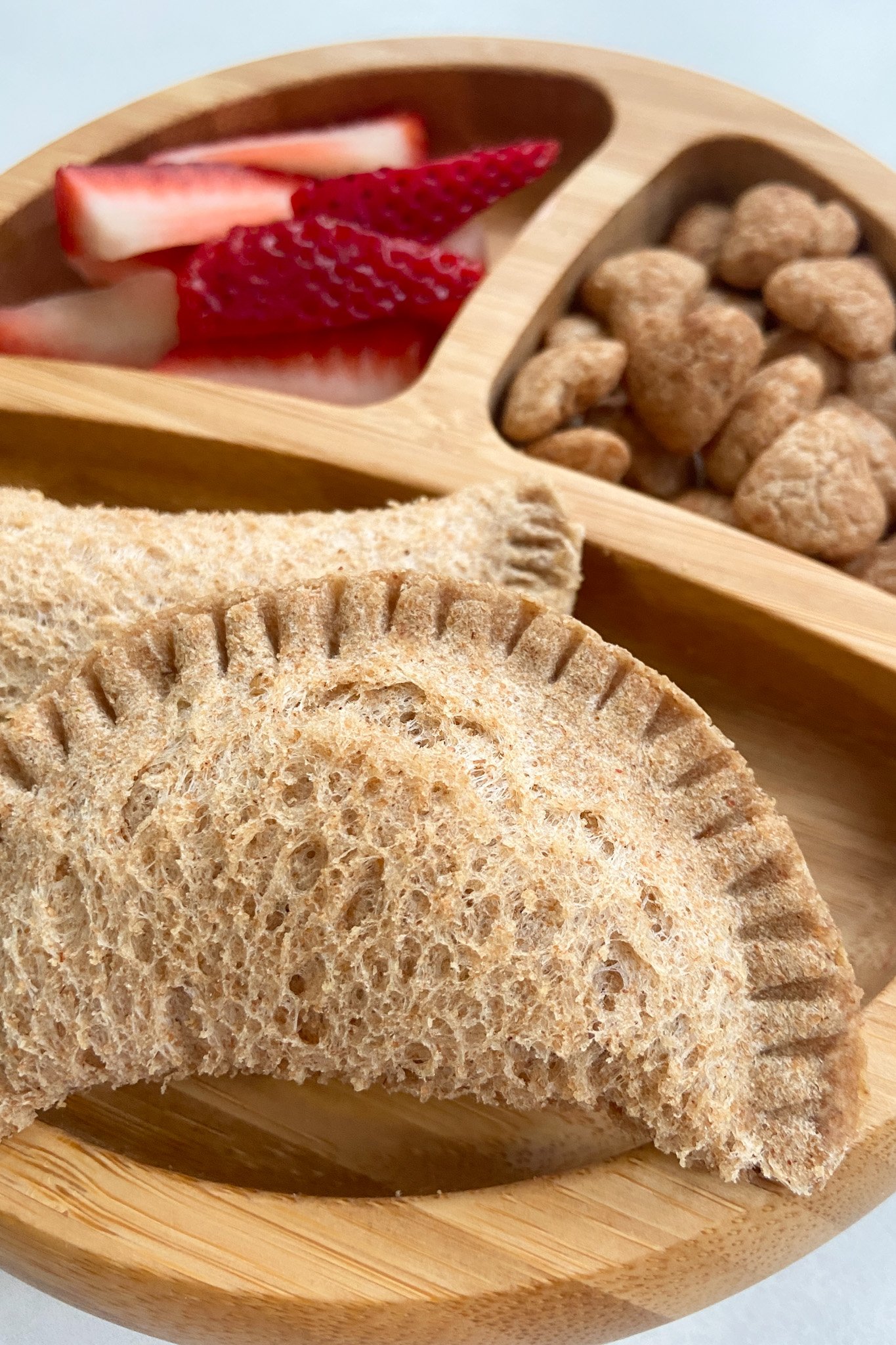 HUMMUS, TOMATO, AND AVOCADO ROLL-UPS
Hummus is made with chickpeas which are high in protein and fiber. Pair it with some tomatoes and avocados for the nutrient-packed meal! To make these roll-ups, spread a little hummus on a tortilla and top with a few slices of tomatoes and avocados. Roll the tortilla into a log and slice it into pieces to serve.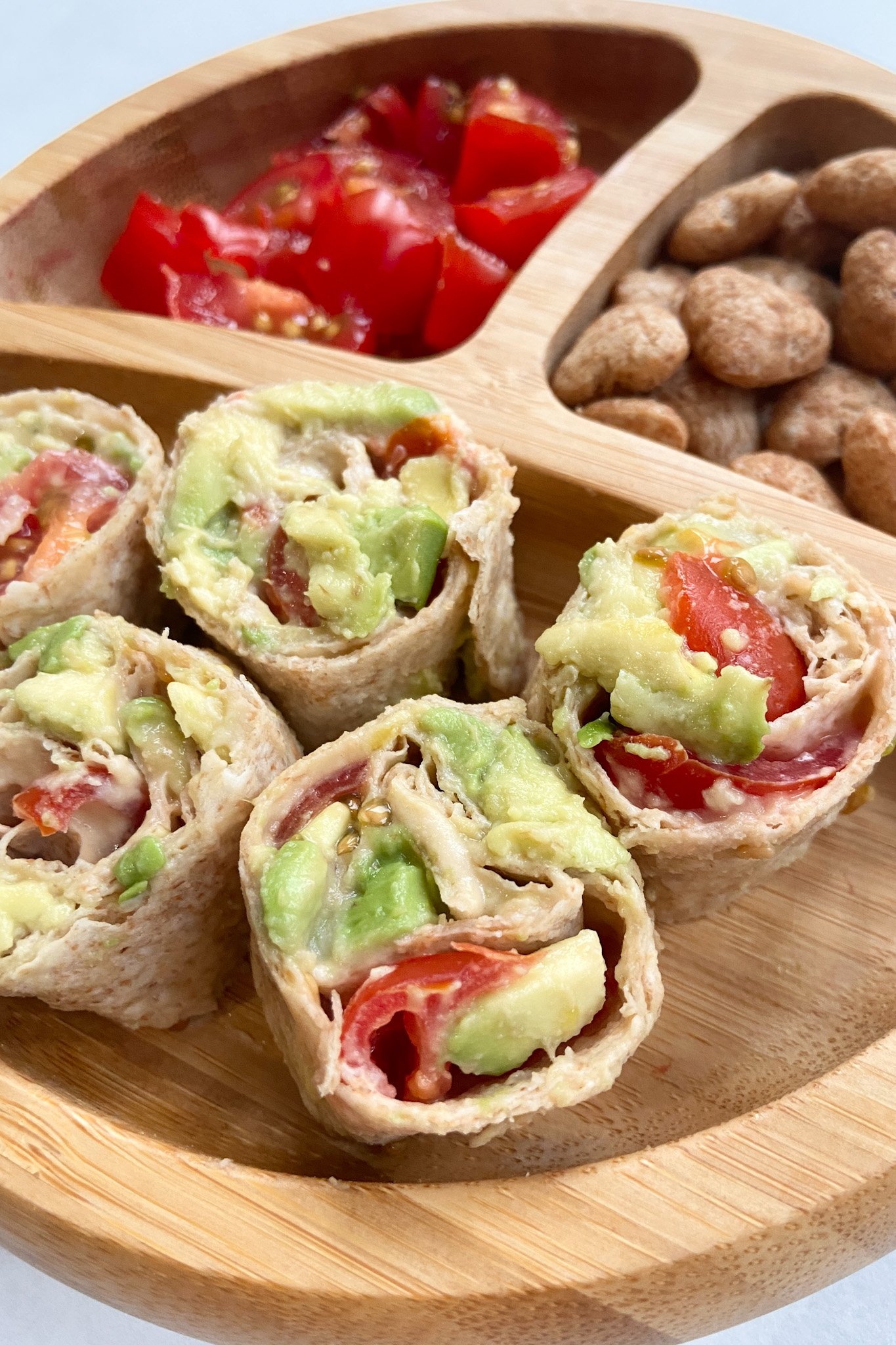 EASY BURRITO BOWL
You can feel free to add rice to these burrito bowls, but these are made with simple shelf-stable ingredients! Combine beans, corn, tomatoes, red onions, and cilantro together for this filling, Mexican-inspired dish.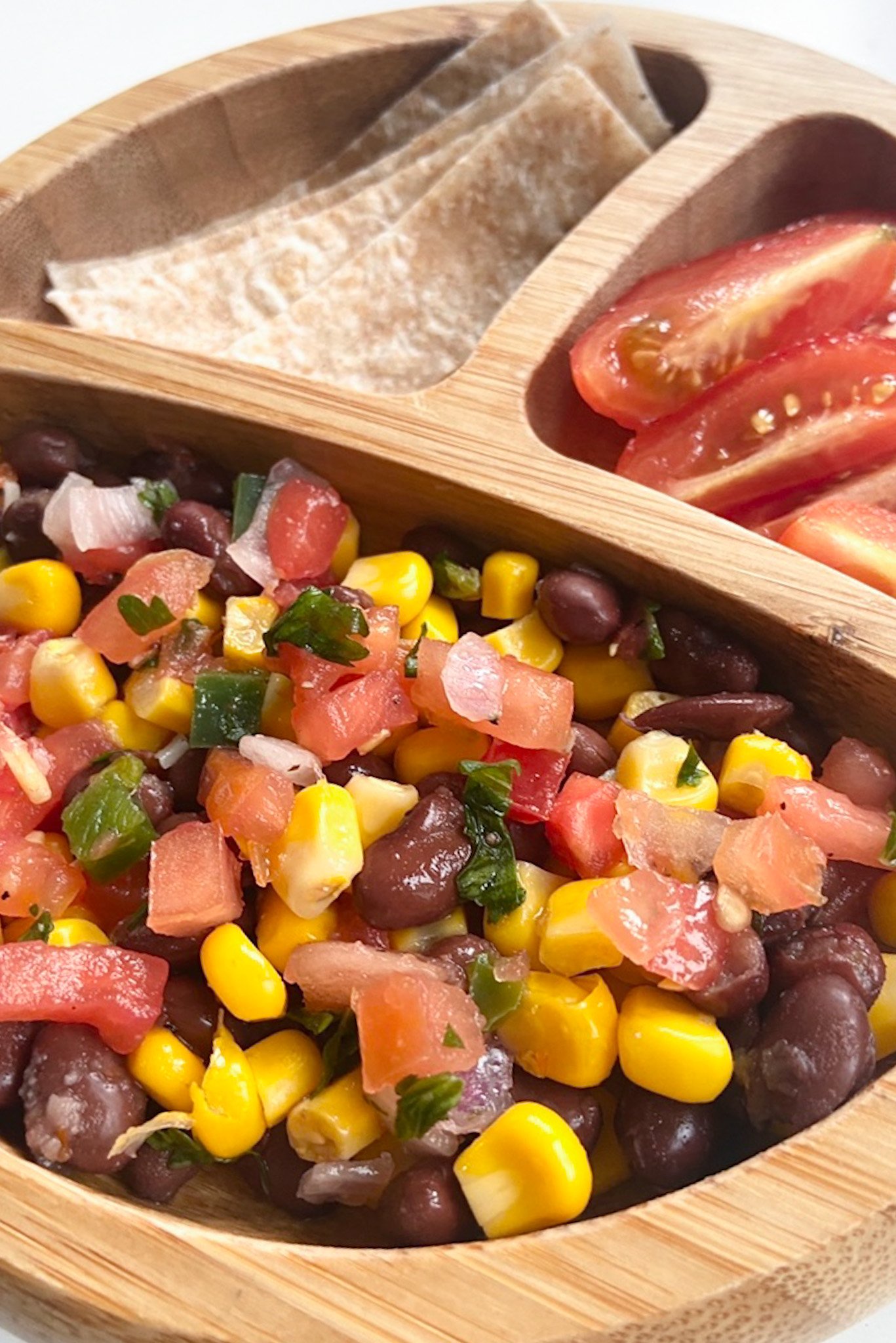 Like these toddler lunch ideas? Check out these other easy meal ideas and staples for quick breakfasts and dinners!