Finding dairy-free recipes for babies can oftentimes be a challenge, so here are some simple meal ideas that are nutritious, delicious, and naturally dairy-free!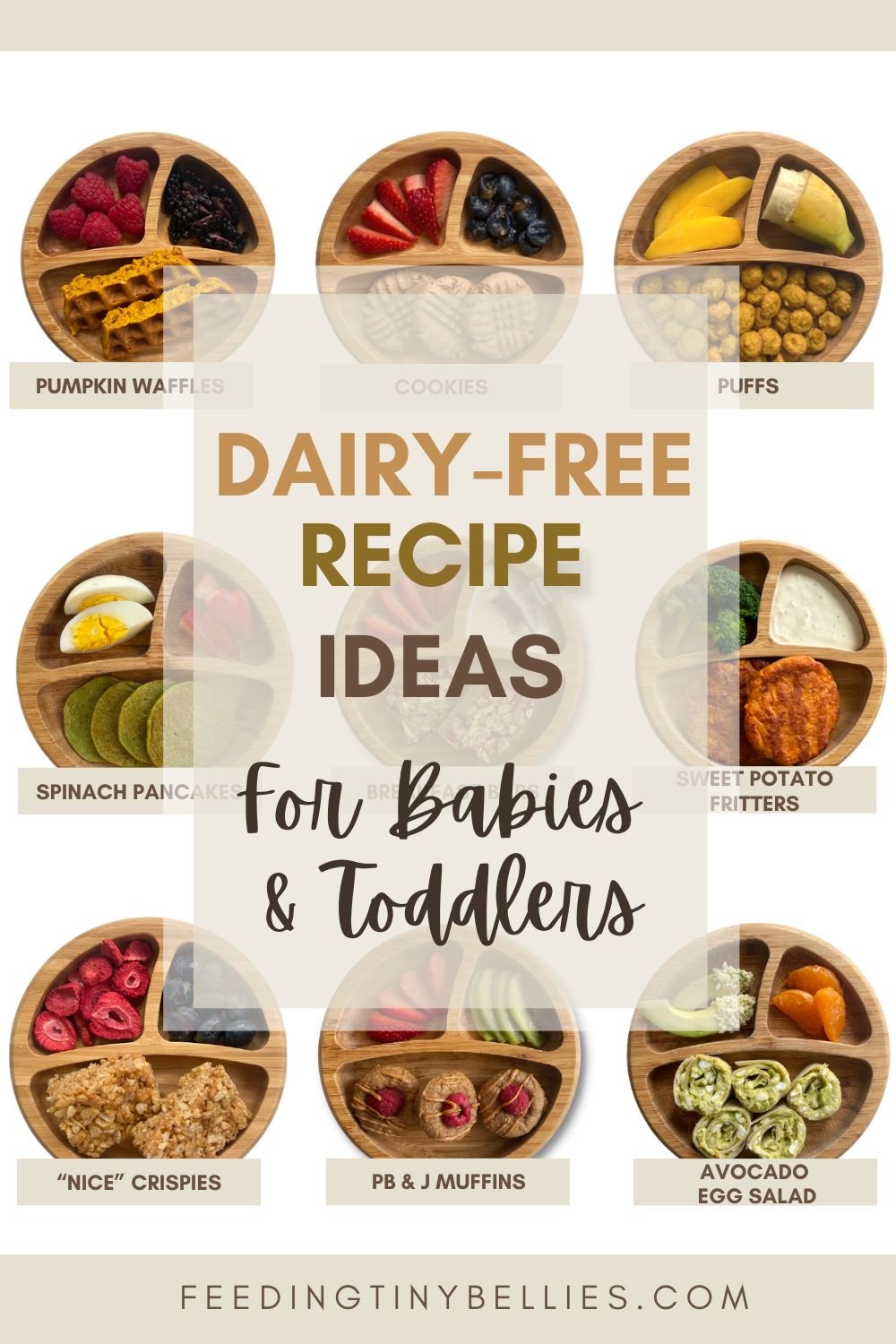 This post may contain affiliate links. If you shop with one of our links we may earn small a commission.
If your little one has a dairy intolerance or allergy, it can be difficult finding meals to offer. So many foods contain some type of dairy in the form of milk or cheese, and although many substitutions exist to make a recipe dairy free, it can sometimes feel like options don't exist without it. Here are some recipes that are naturally dairy-free that I hope can help give you some more options for meal ideas for your little one!
BREAKFAST RECIPES
They say breakfast is the most important meal of the day, and it's with reason. Breakfast is the first meal of the day and that morning fuel is important to get your little one through the day. Here are some of my favorite dairy-free recipes for babies to offer first thing in the morning!
Breakfast Cookies
Cookies for breakfast?! Yes, please! I love using oats as the base of breakfast cookies so that they keep our little ones feeling full for longer. These are my favorite dairy-free cookie recipes: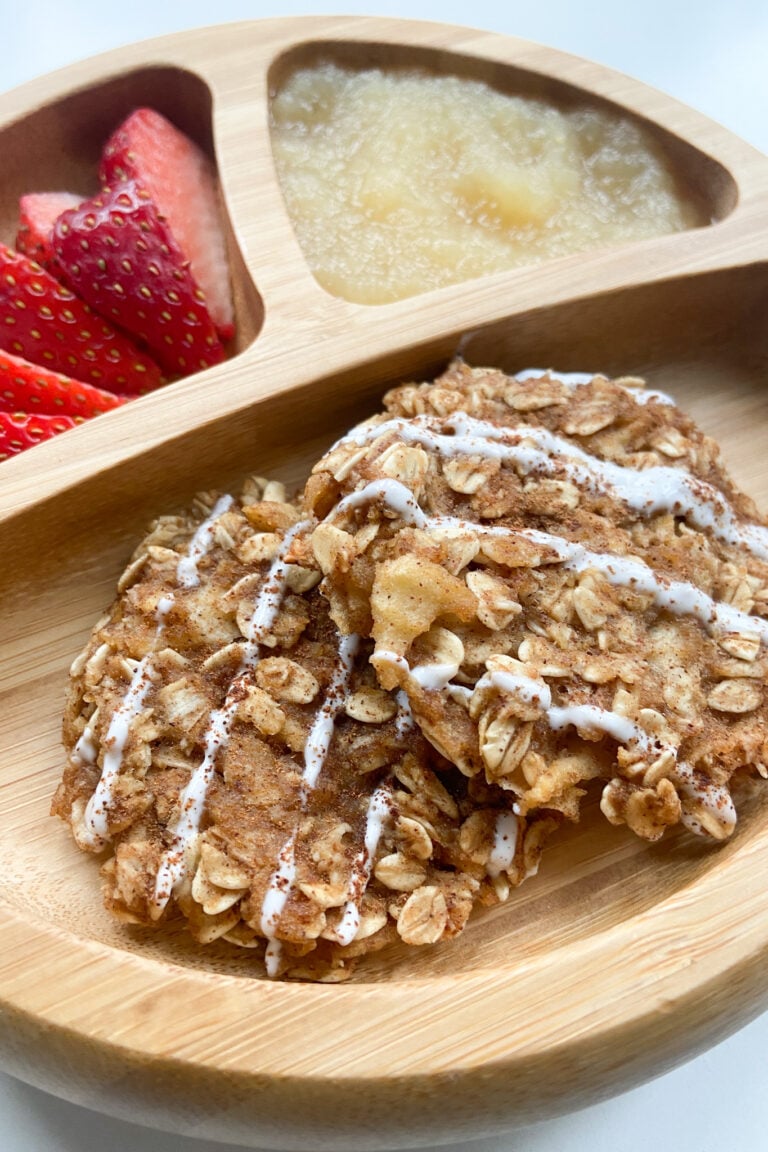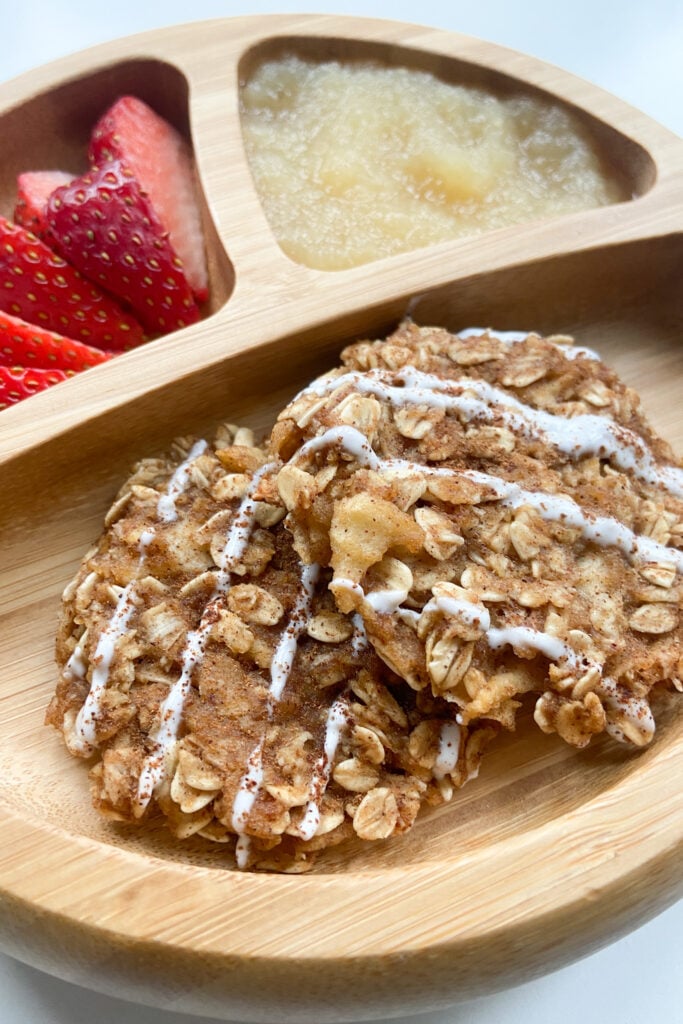 Waffles
Many waffle recipes contain dairy, but these three waffle recipes are naturally dairy-free. Spinach waffles and pumpkin waffles use veggies to add a fun bright color to your breakfast plate and the banana waffles are a great base recipe that you can incorporate different add-ins into for some variety!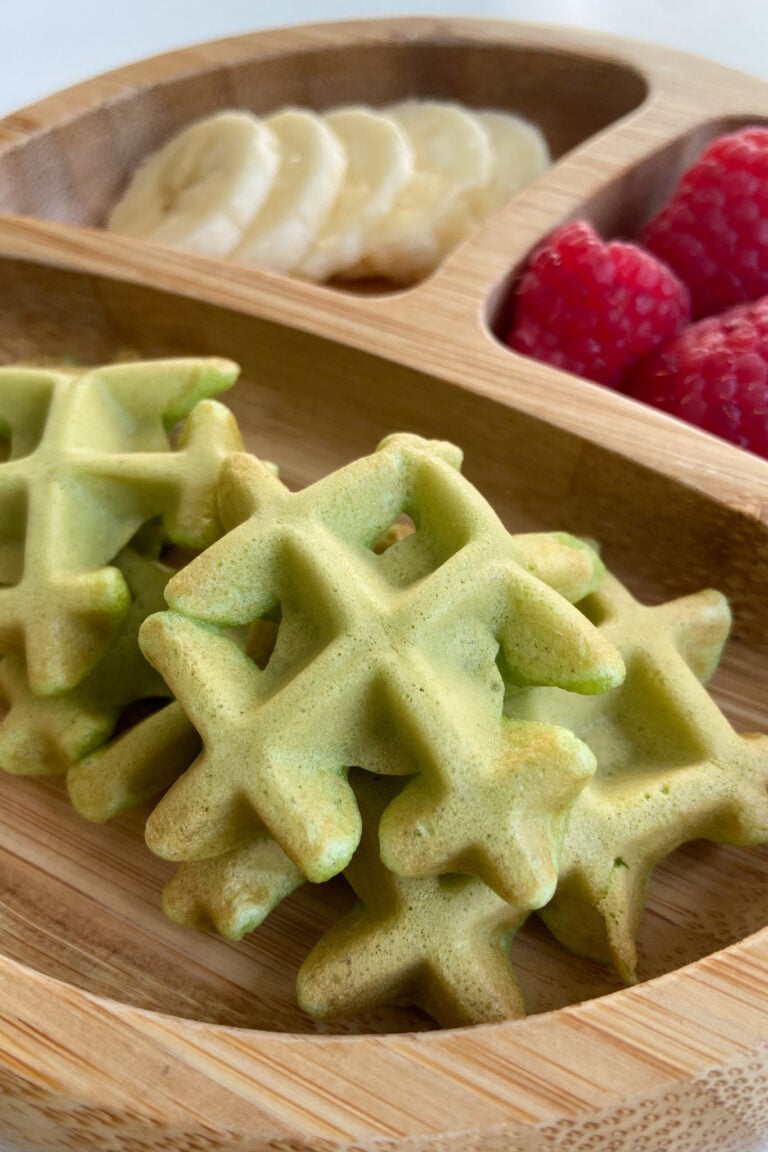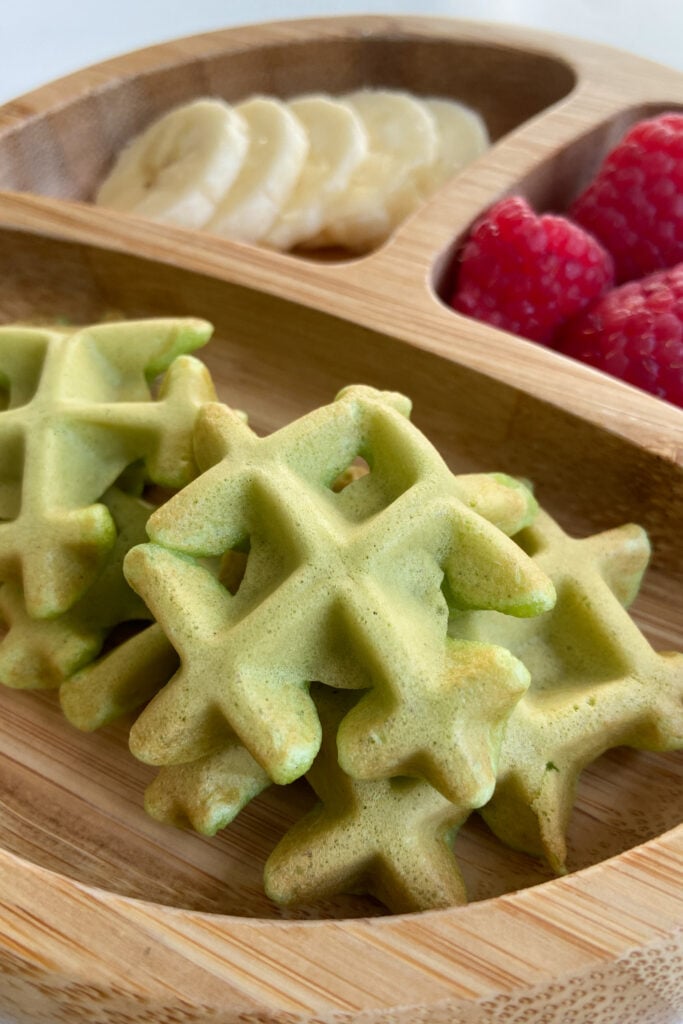 Pancakes
Pancakes are a breakfast classic and you can make a big batch over the weekend to freeze and reheat to serve throughout a busy week. Here are some of my favorite dairy-free pancake recipes! Here are some favorite pancake recipes to try: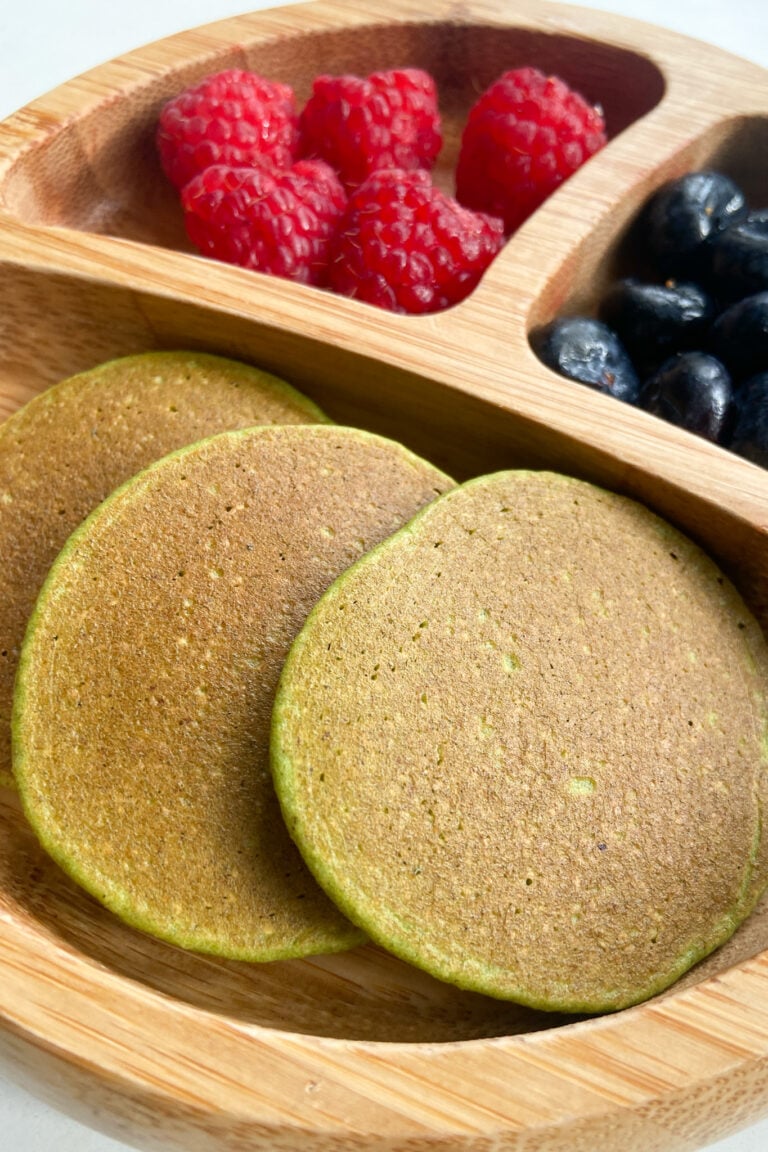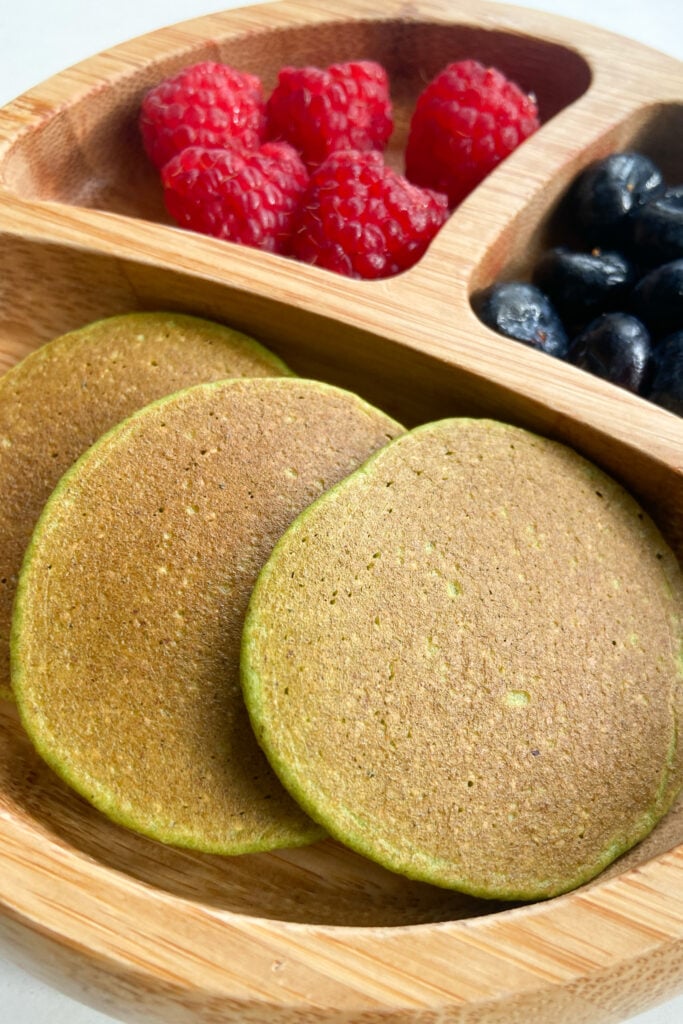 Muffins
You can never go wrong with muffins in the morning! I love batch-making muffins in mini silicone muffin pans and switching up the flavors to provide some variety throughout the week! They're also great to make ahead to pack in lunchboxes! Here are some favorite mini muffin recipes to batch-make!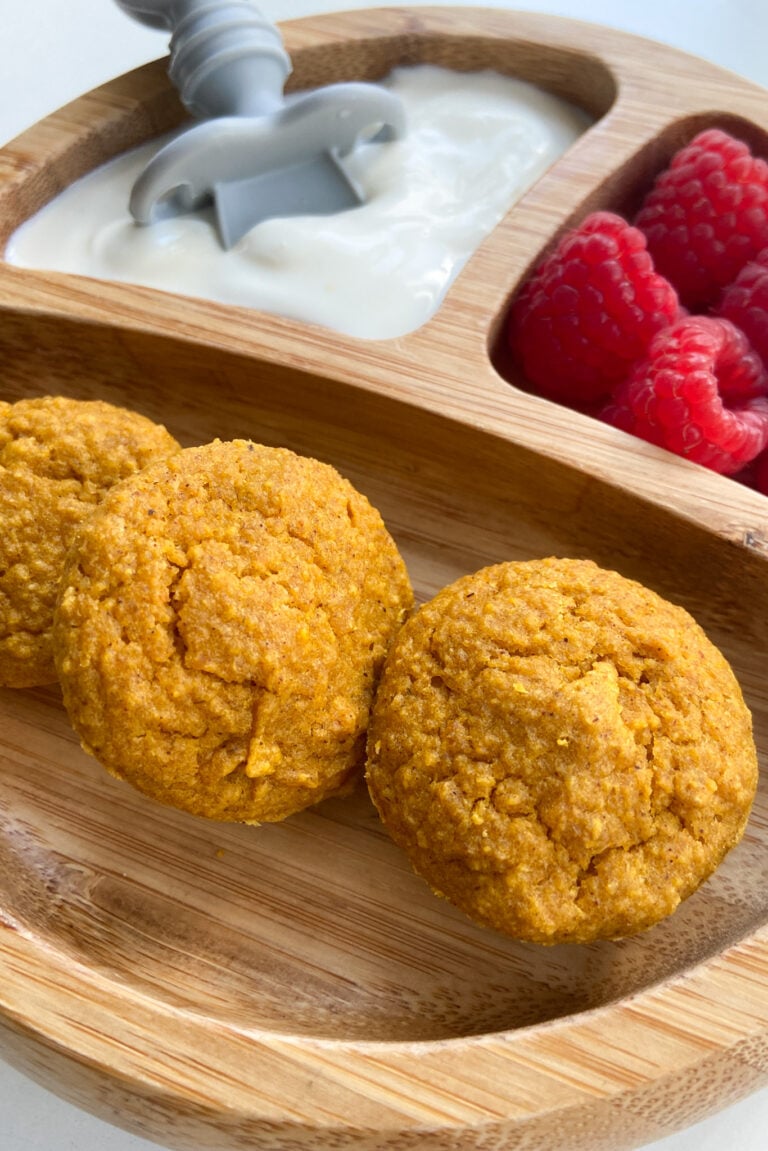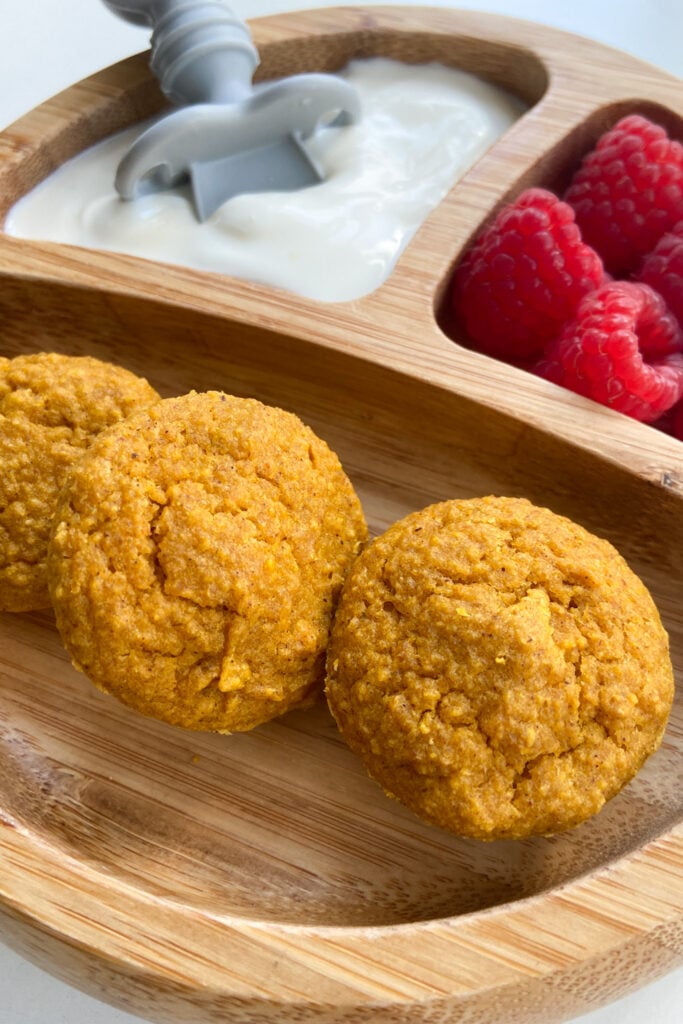 Breakfast Bars
Breakfast bars are always great for a grab-and-go option when you're pressed for time and need something quick to eat. They can be whipped up in just minutes and stored well at room temperature to snack on throughout the week. Try out some of these breakfast bar favorites!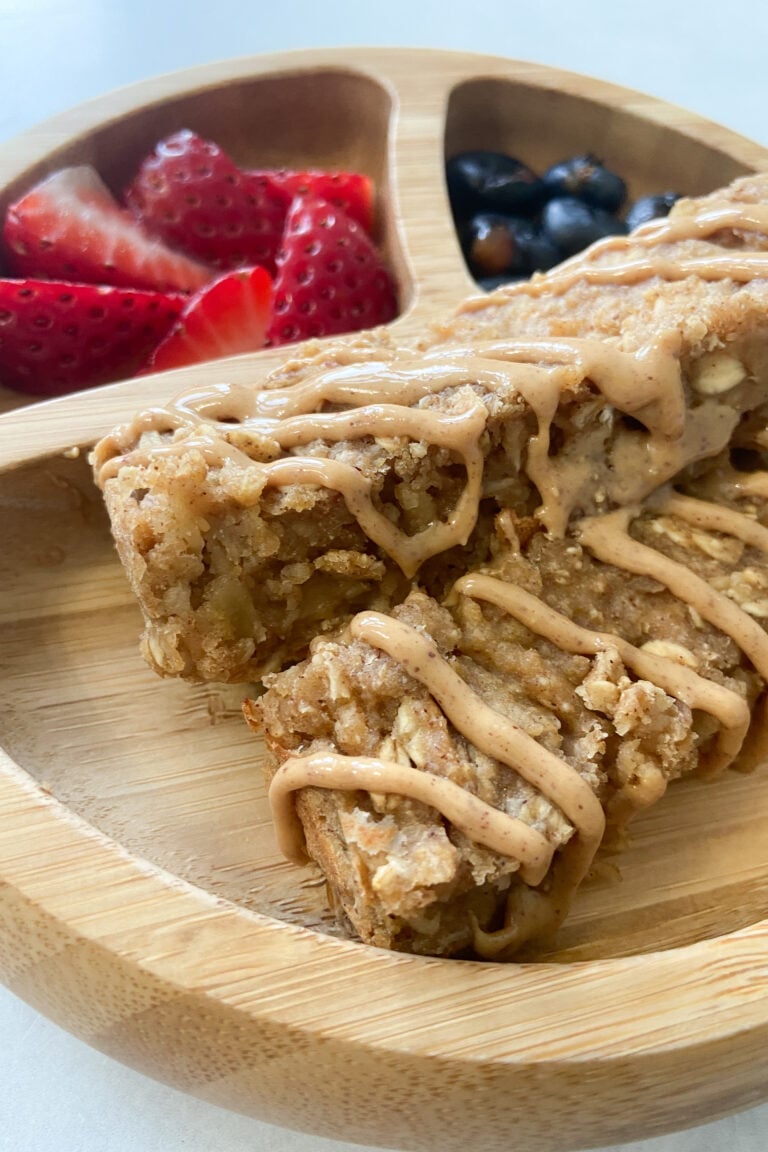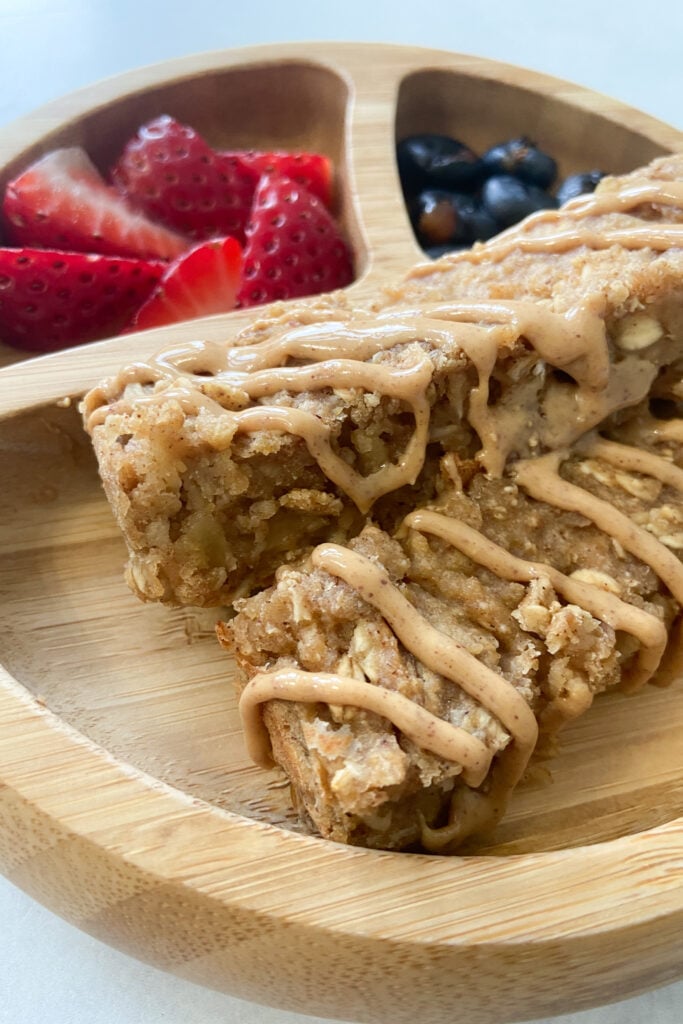 Eggs
Eggs are a great dairy-free option for a morning breakfast. Boiled eggs and scrambled eggs are my go-to ways to prepare eggs for a quick breakfast. Throw in some sauteed veggies in an egg scramble for some variety and added nutrients!
SWEET TREATS
When you think of a sweet treat, dairy often comes to mind. Many desserts and treats contain dairy products, but here are some easy-to-make sweet treats that are dairy-free!
Cookies
These cookie recipes are made with minimal ingredients and are the perfect sweet treat. I promise that they won't last long if you make them!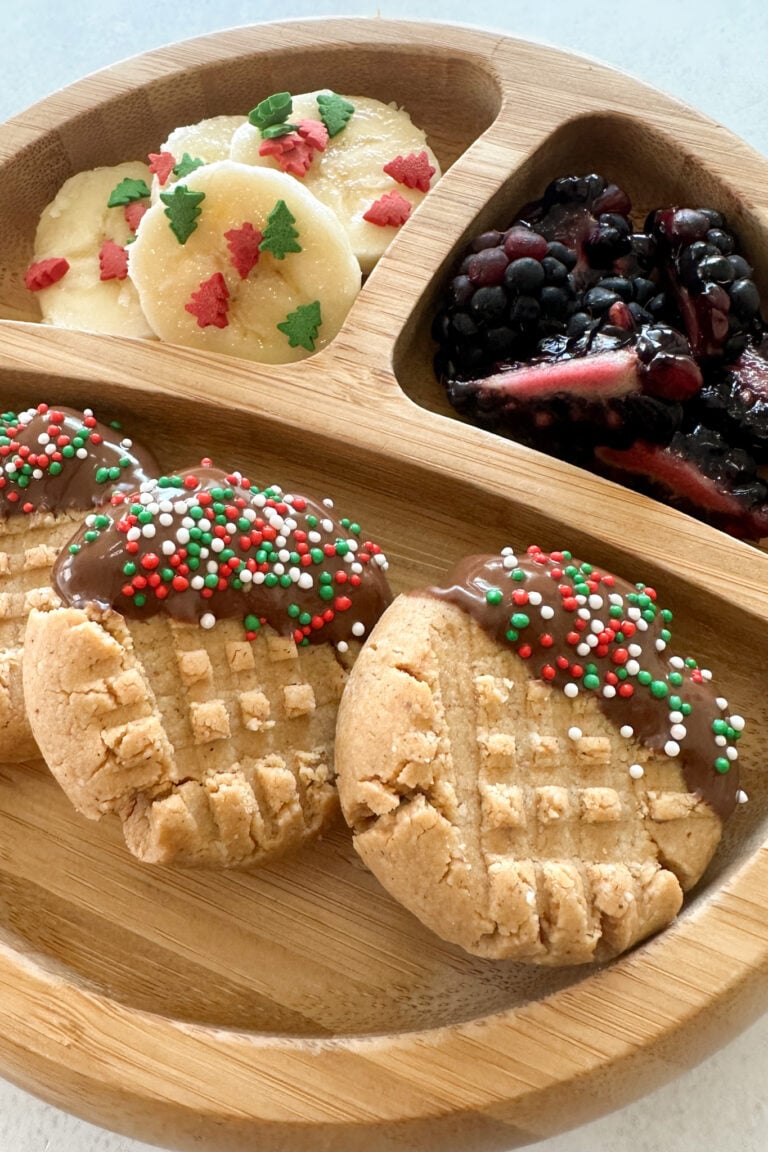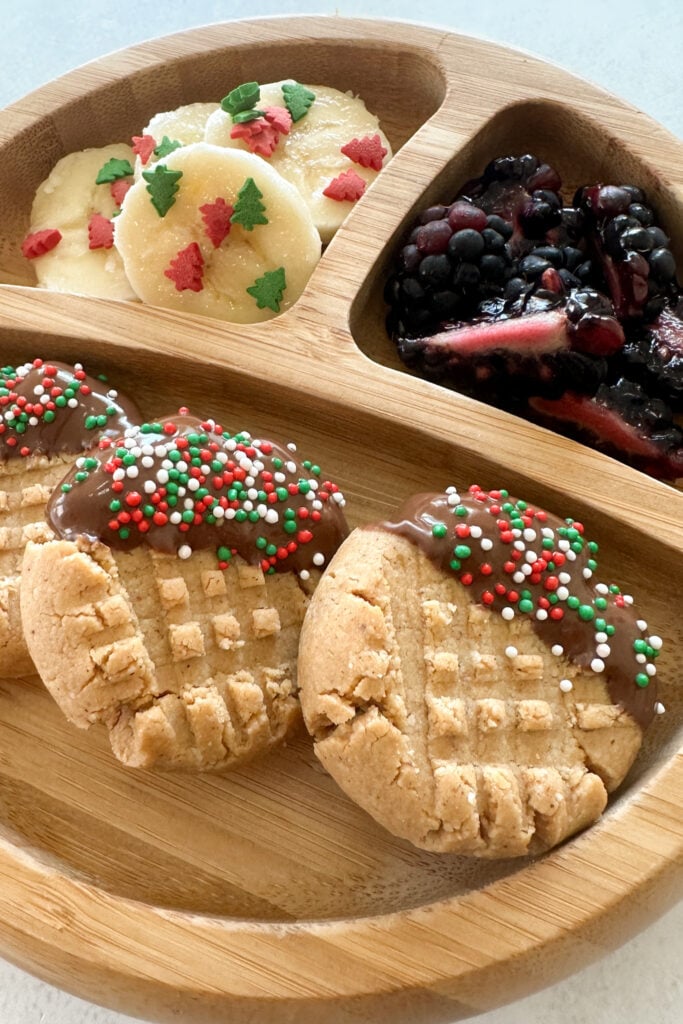 Brownie Bites
These mini brownie bites melt in your mouth for a treat you won't be able to resist. They are moist and tender and are the perfect way to use up overripe bananas!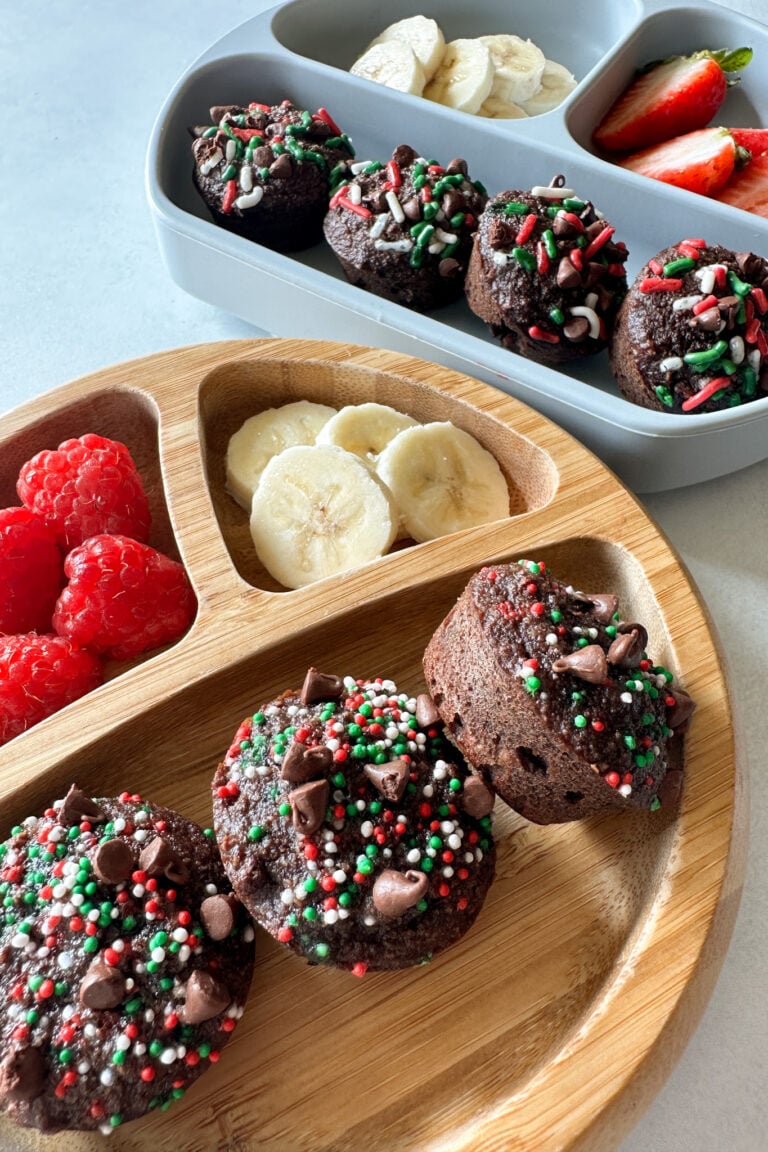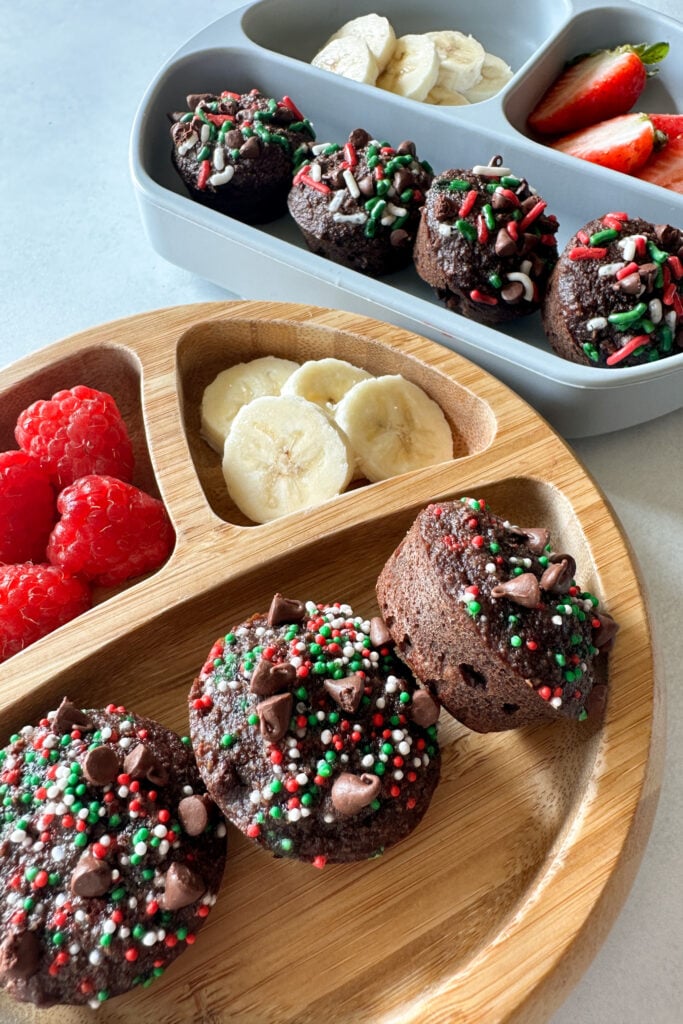 Bliss Balls
Bliss balls are a classic snack option that comes together quickly in a food processor. They freeze beautifully and are a great way to get in a serving of oats!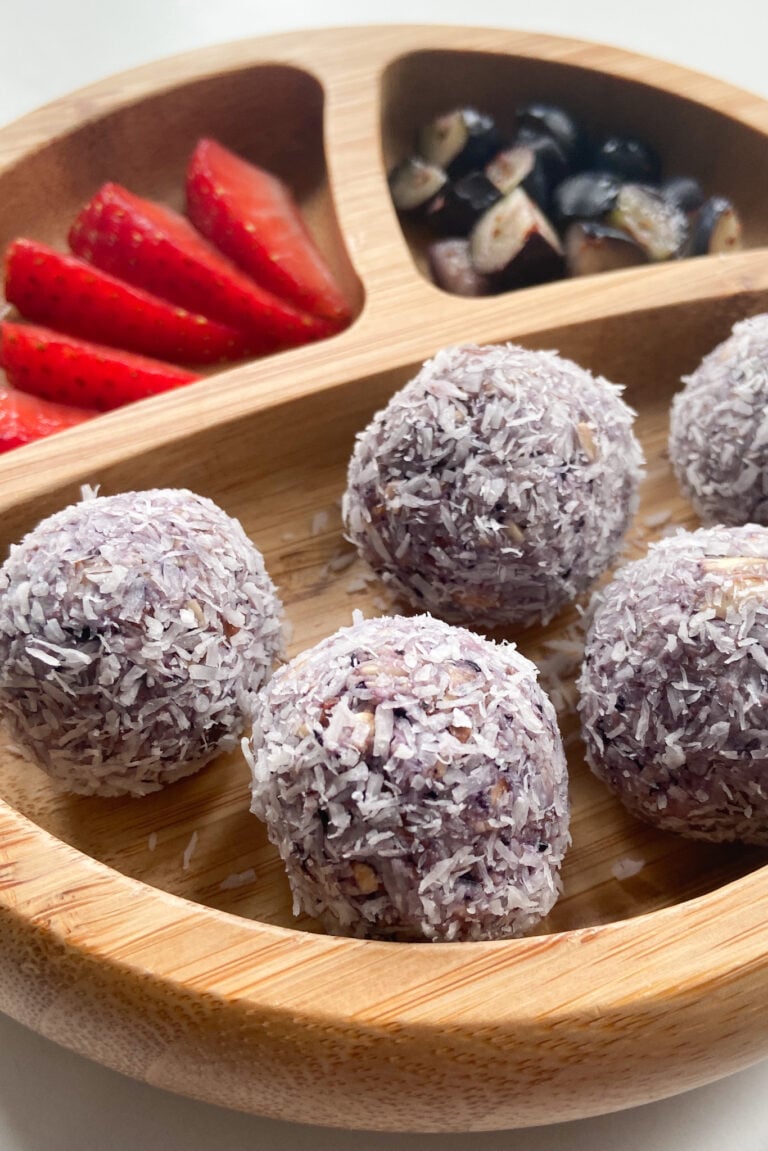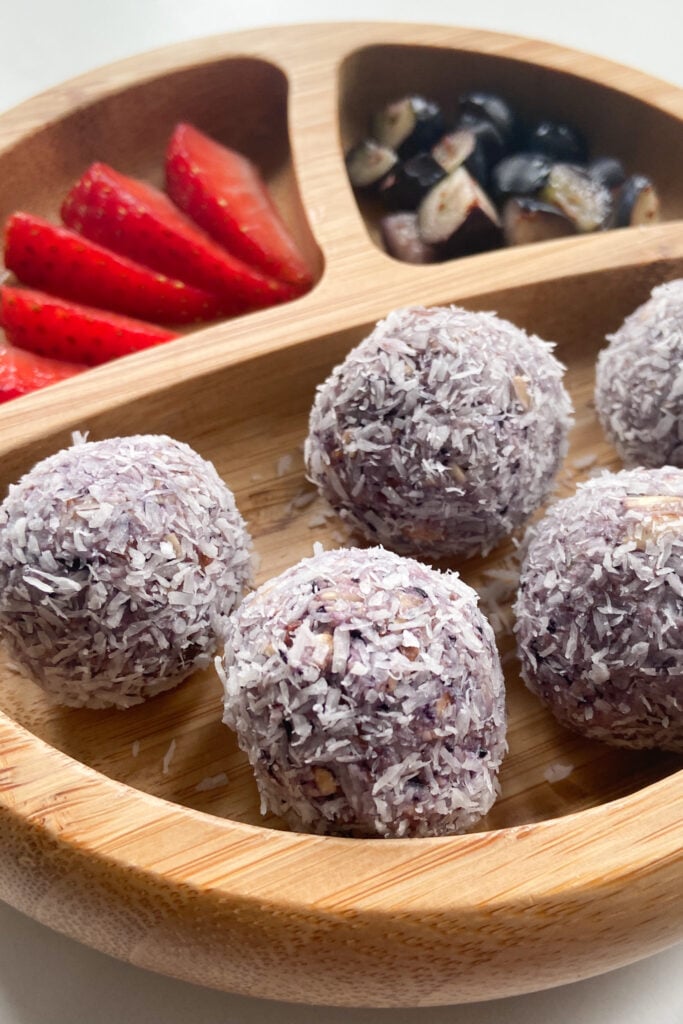 Blender Oat Bites
These chocolate chip oat bites are simple to make and can be customized with your favorite add-ins. If you are using chocolate chips, opt for dairy-free chocolate chips to ensure that they are dairy-free.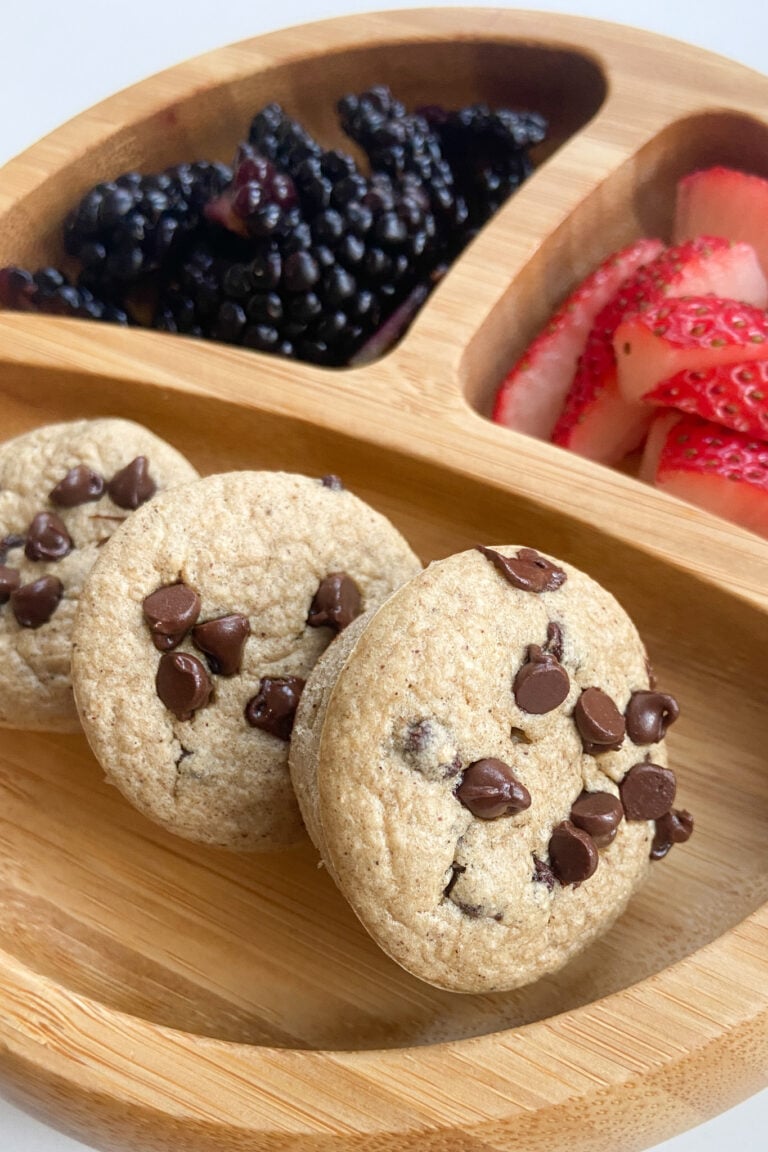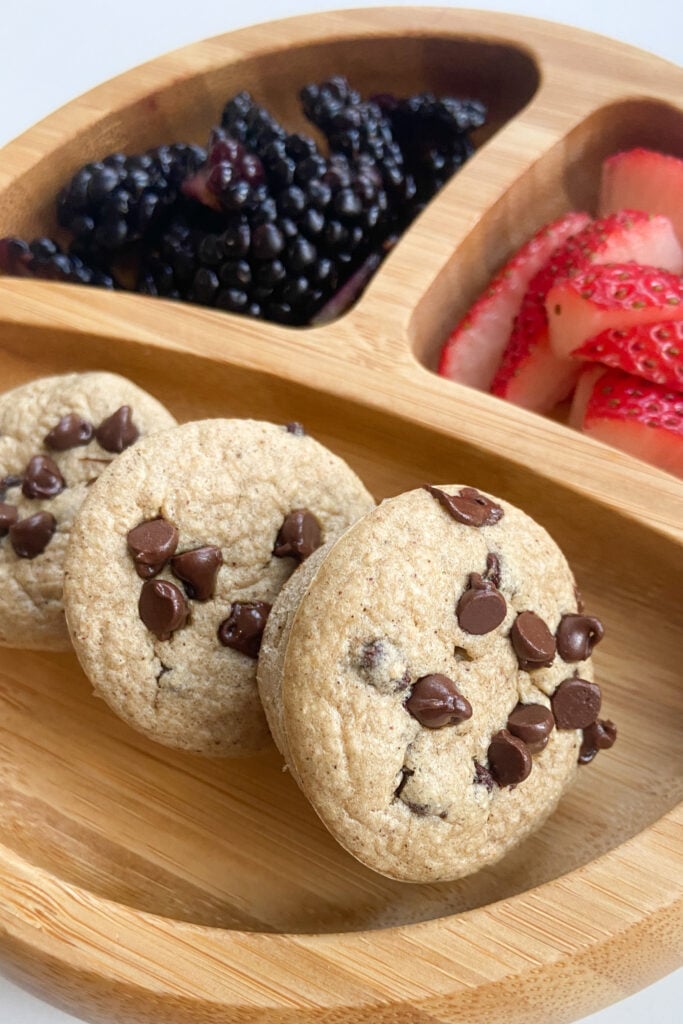 Fruit Bars
Fruit bars are a great way to use up leftover berries and these homemade bars make for a filling and satisfying snack.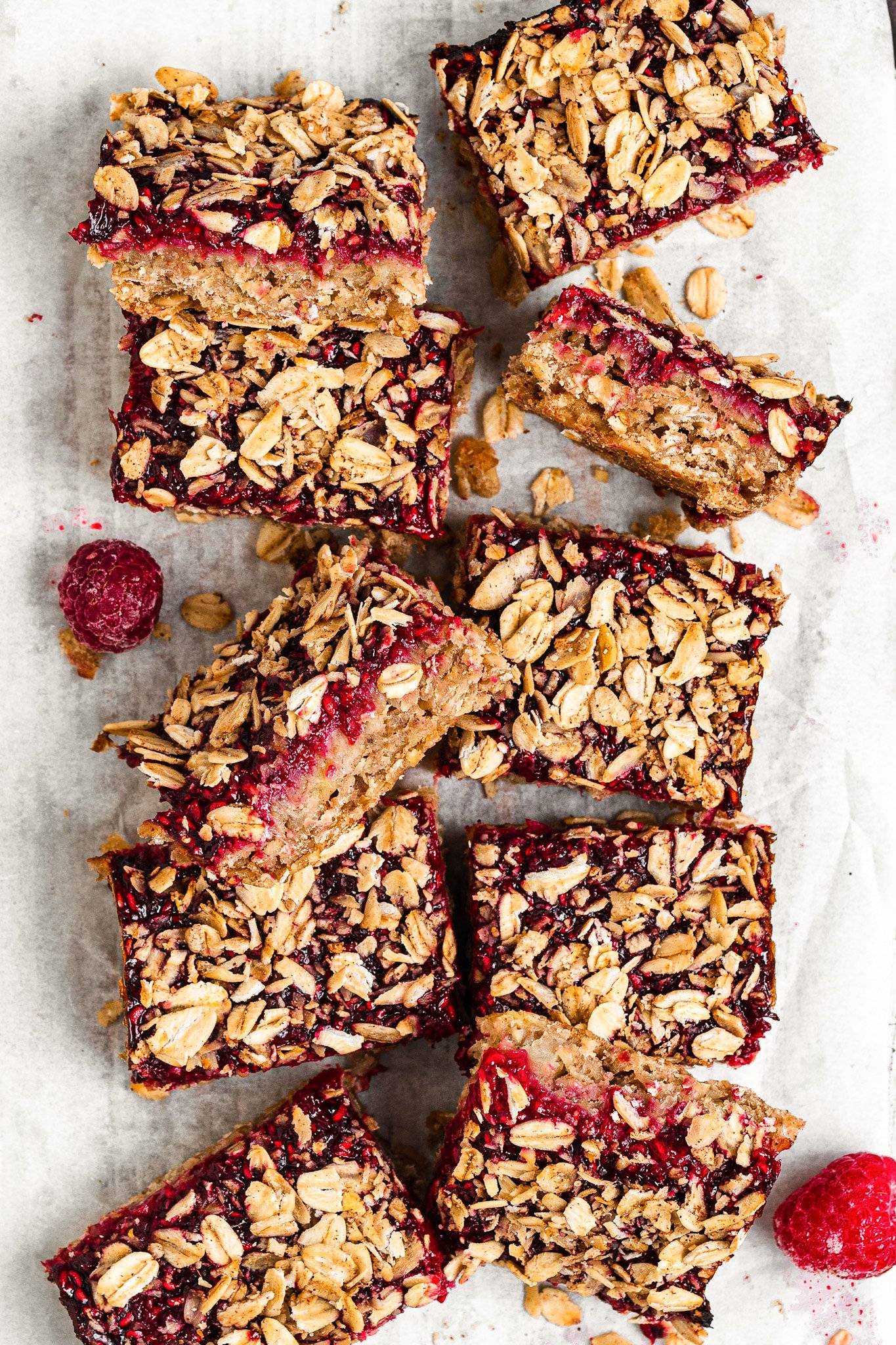 Puffs
I love making homemade puffs as a grab-and-go snack option. They are naturally sweetened and can be made with any fruits you have on hand! Here are some of my favorite puff recipes: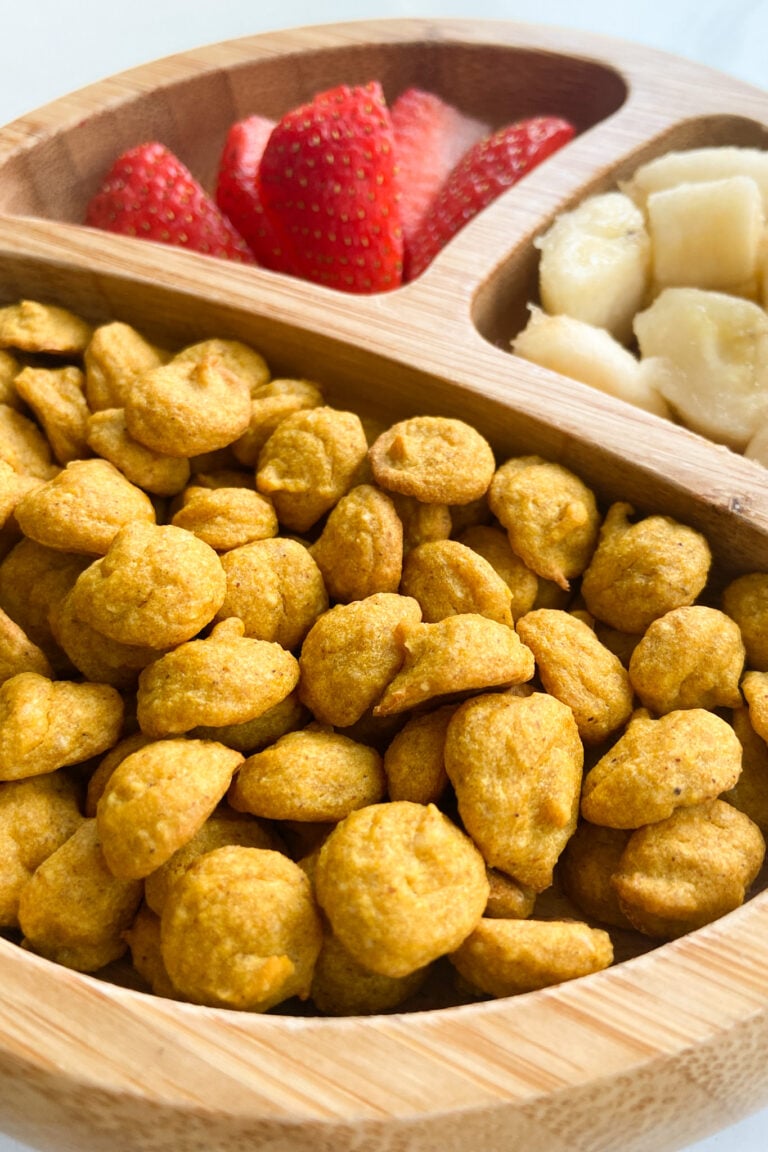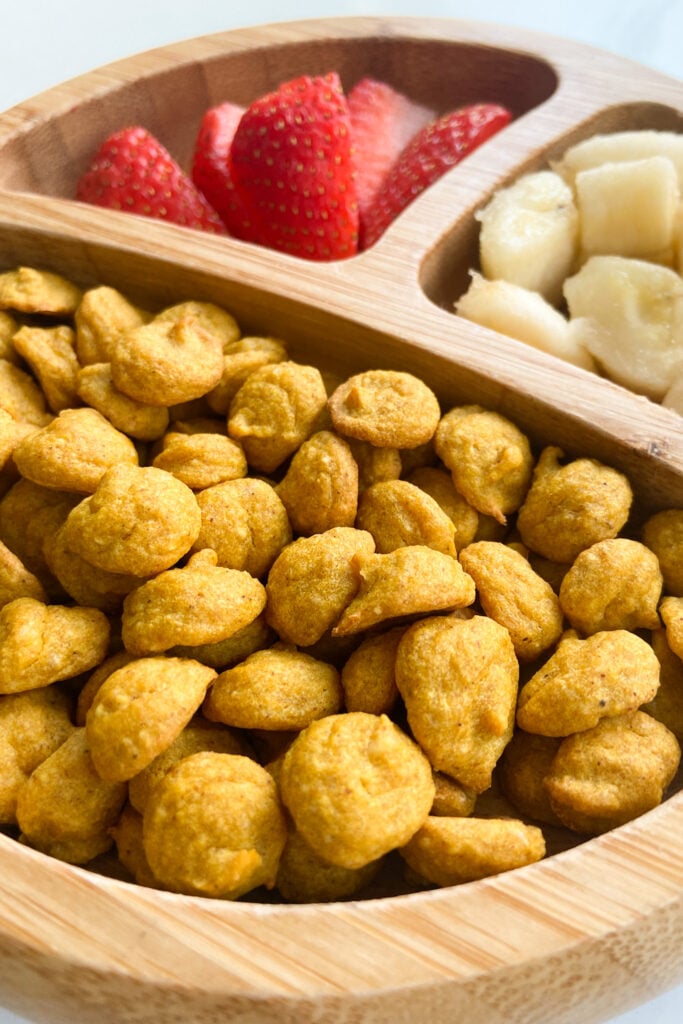 "Nice" Cream
When we think of ice cream, we automatically think of a dairy product, but this mango banana nice cream is a great way to allow your little one to enjoy ice cream without the dairy!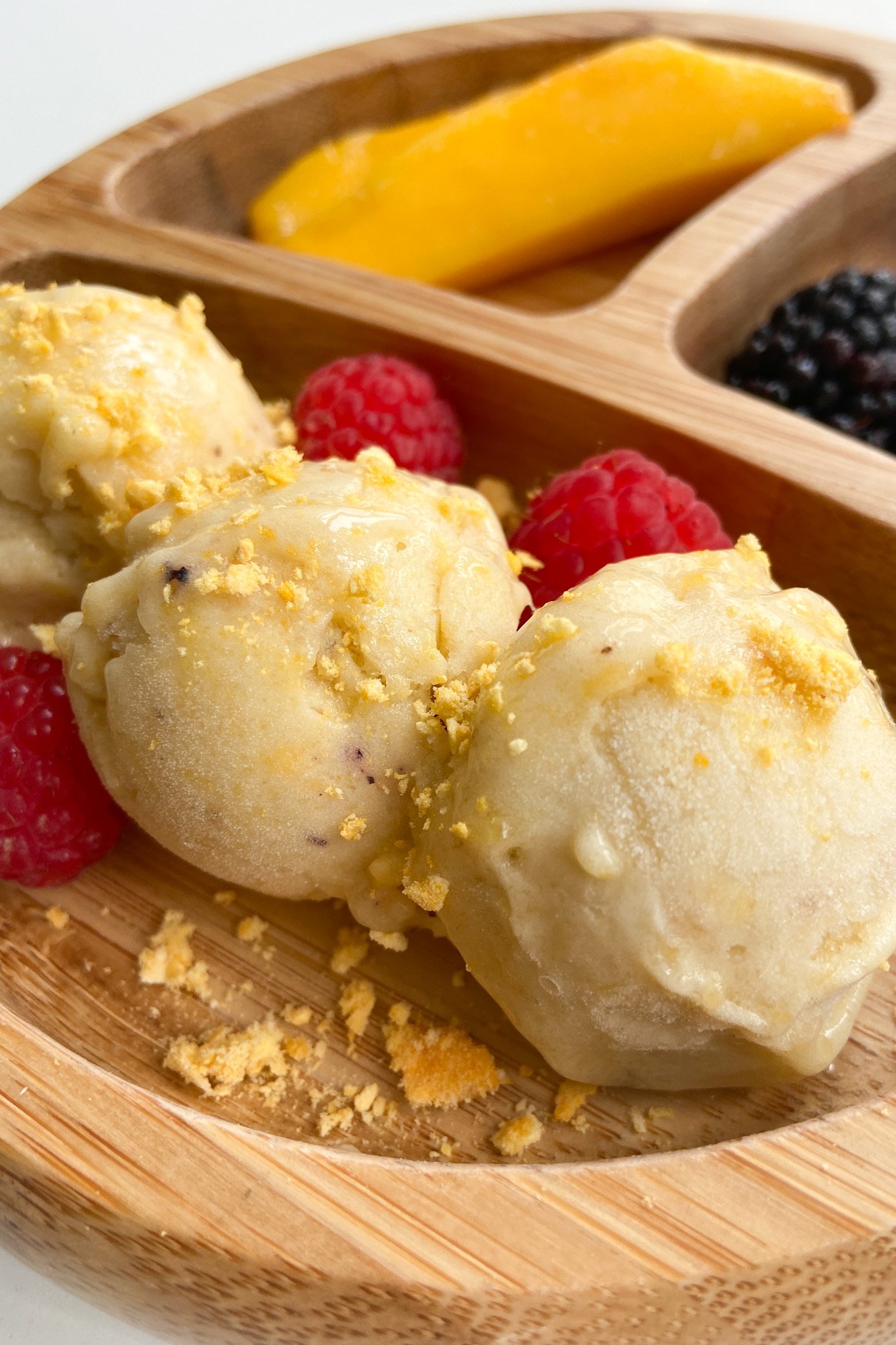 "Nice" Crispies
These "nice" crispy treats are a play on traditional rice crispies without dairy. They are made with only three ingredients and are perfect to make and store for a quick snack!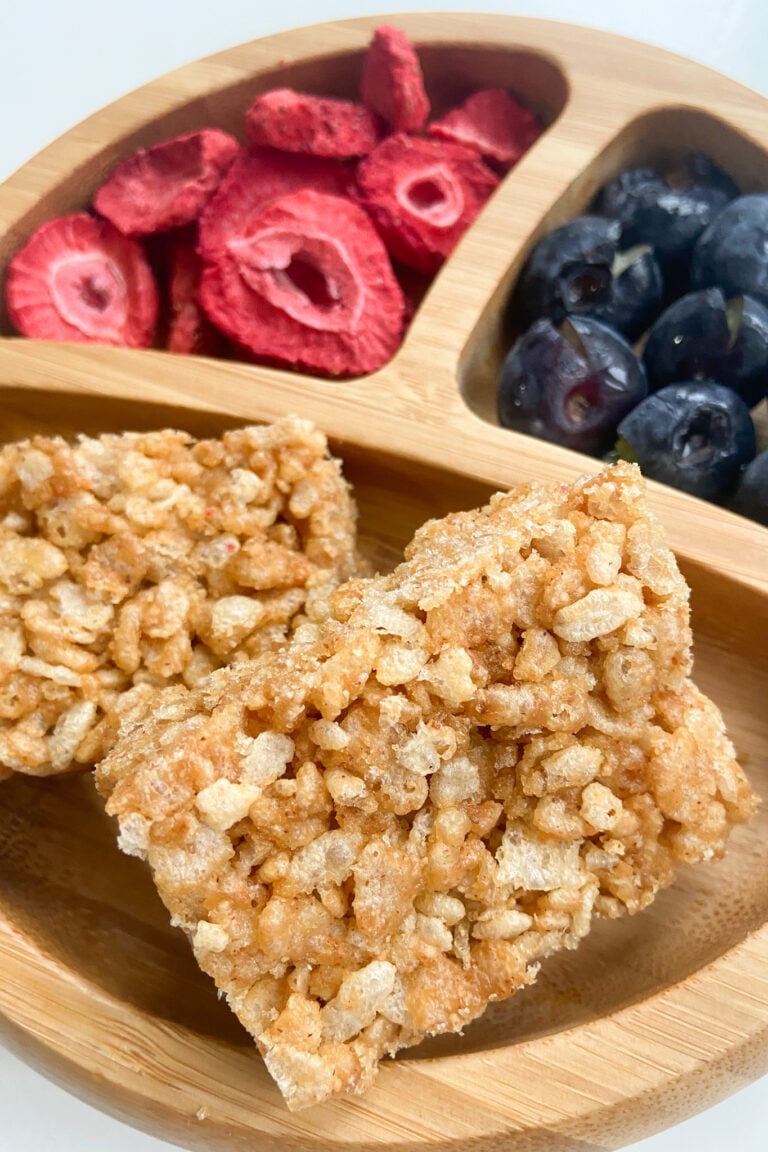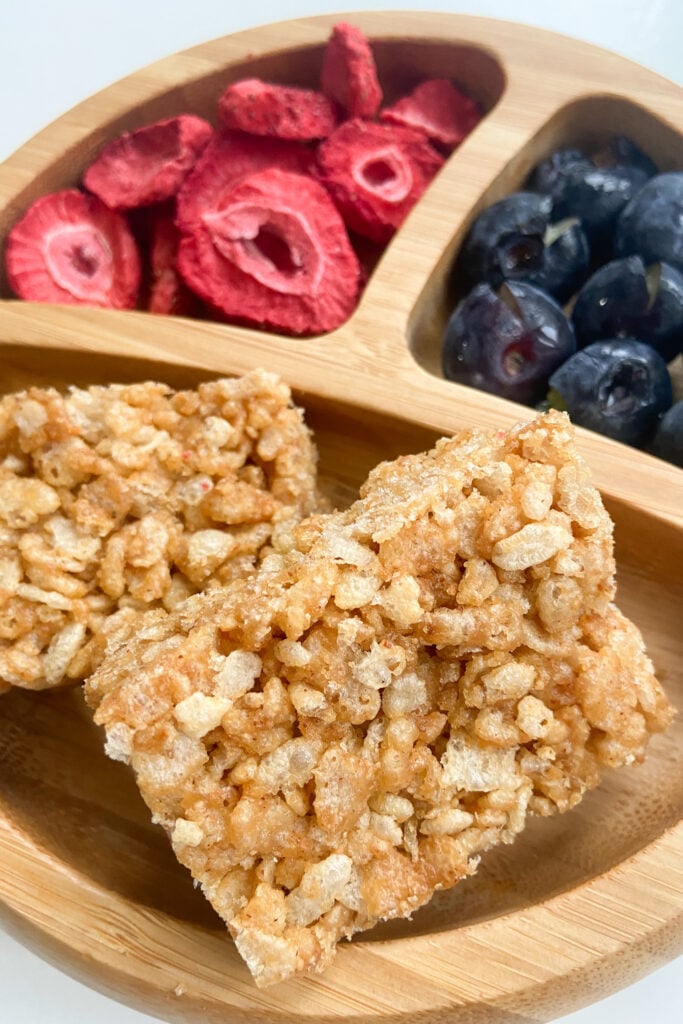 LUNCH RECIPES
Lunch can be challenging to prepare since so many items contain cheese. Here are some lunch dairy-free recipes for babies where cheese isn't the star of the show!
Avocado Egg Salad
Egg salad is a classic, but this avocado egg salad uses avocado as the source of creaminess. It binds well with the egg for a simple lunch option full of protein and healthy fats.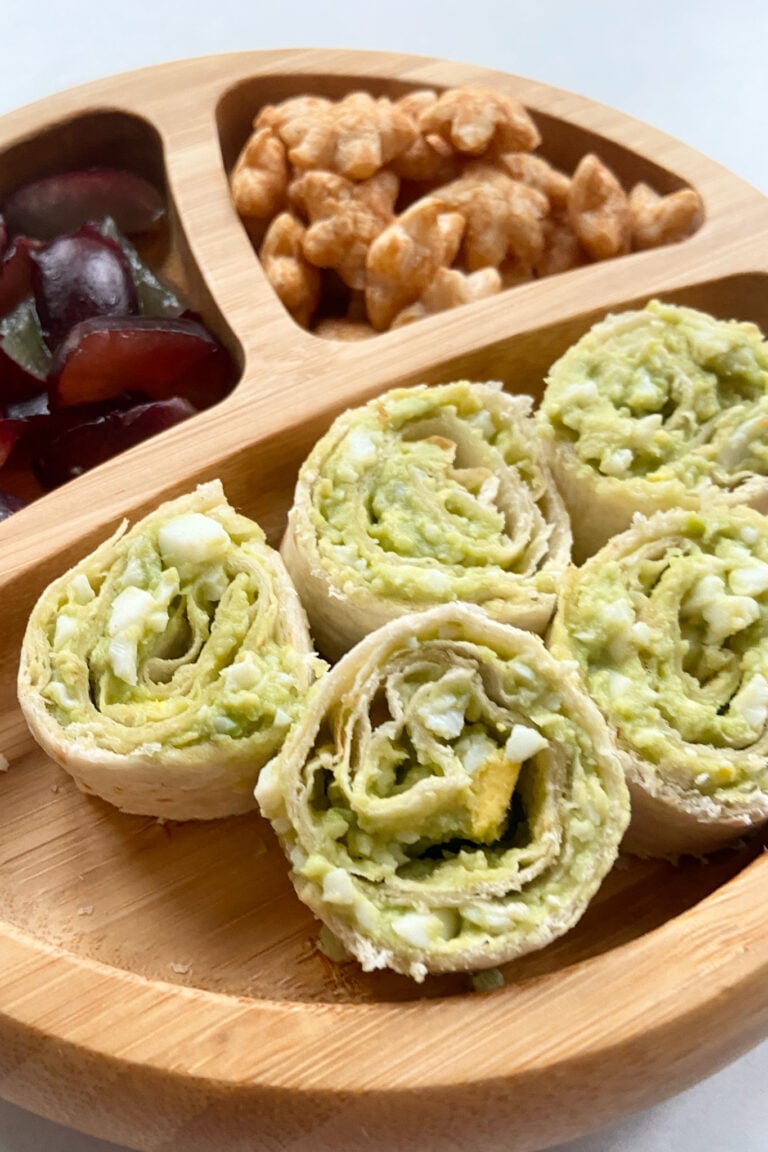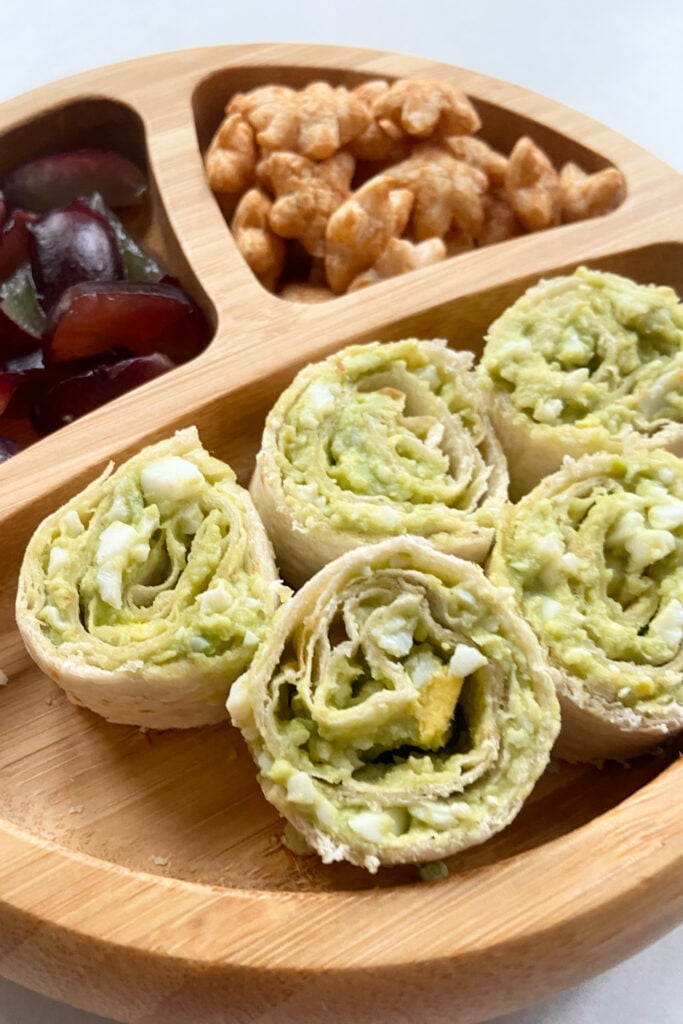 Homemade Uncrustables
Uncrustable sandwiches are so easy to make yourself at home and can be filled with your favorite items. I love using these sandwich cutters to get different fun shapes, but you can also use a cup to cut out circles and seal the edges closed with a fork!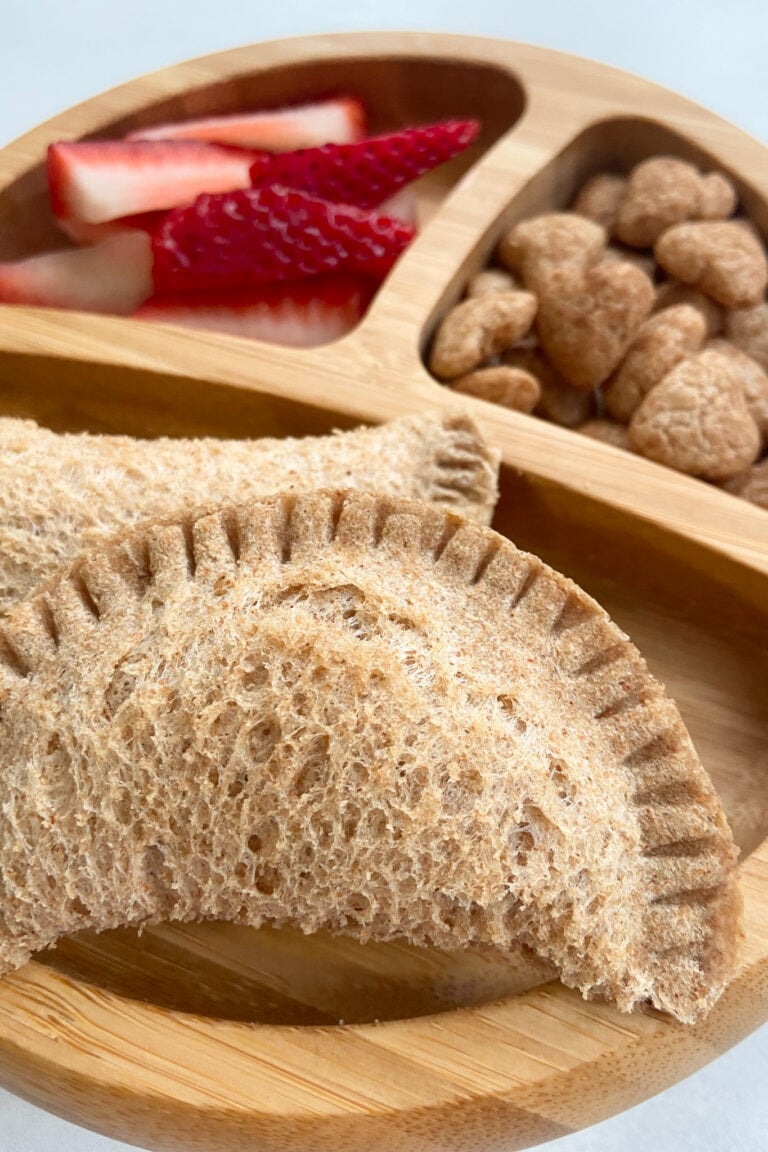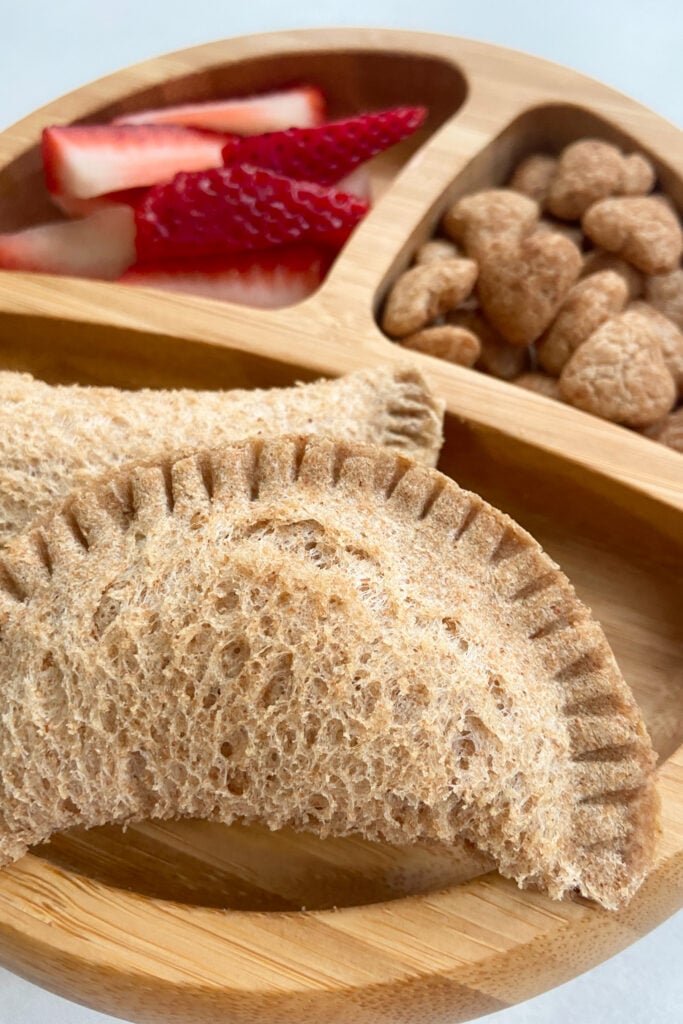 Peanut Butter And Jelly Waffled Sandwiches
A PB&J is a go-to classic, but slightly toasting it in a waffle maker takes it to the next level. I love a good old PB&J, but if I have a choice, I'll always go for a toasted one. Something about the way warm jelly and peanut butter merge between warm and toasty bread takes the sandwich up a notch. A waffle maker is an easy way of doing this and I'm sure a new fun shape will make the meal a little more exciting for your little one!
Hummus Wraps
Hummus is a great source of protein and great to spread on a wrap with some other fillings (ex: tomatoes, avocados, etc) for a filling meal!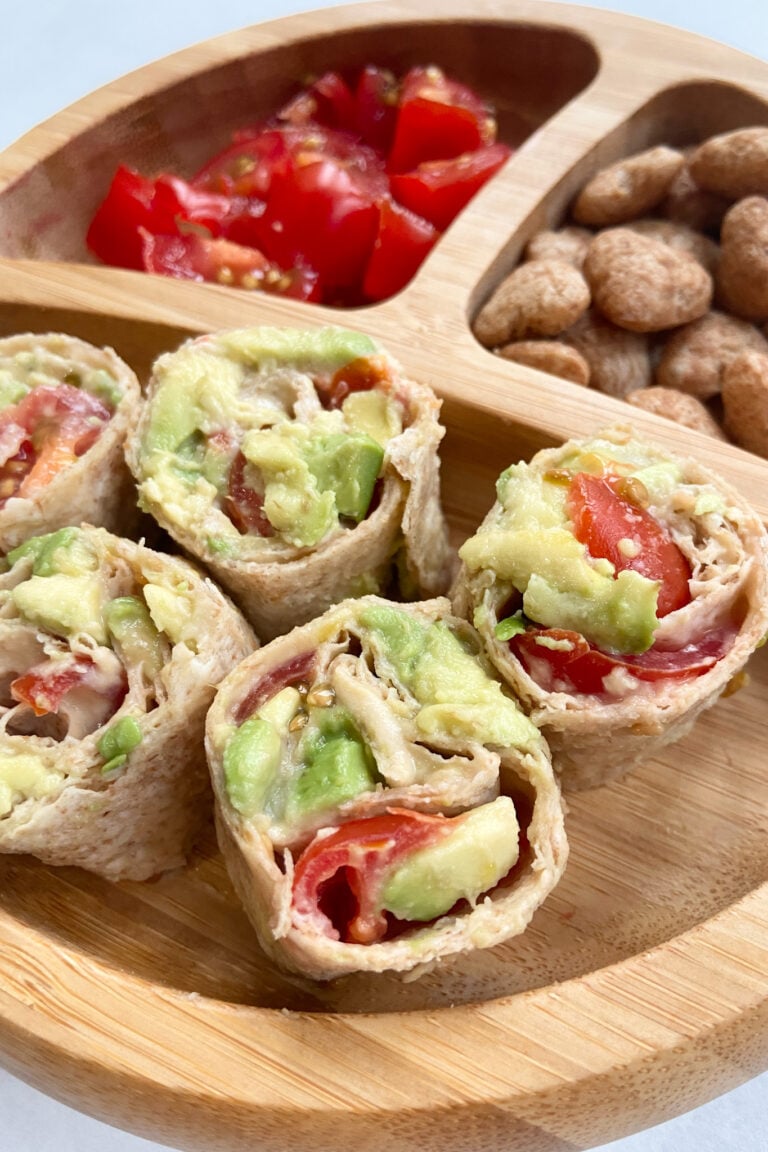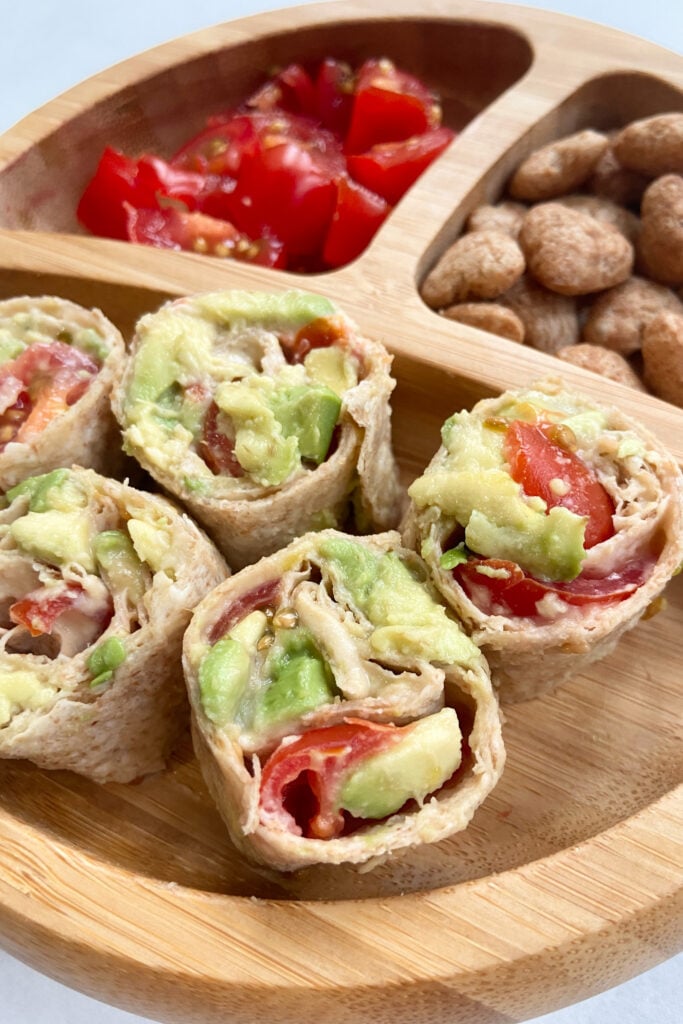 PB & Banana Rollups
Bananas are a filling carb and peanut butter is a healthy fat so combining these two makes for a satisfying lunch! Remove the crust from a slice of bread, roll it out flat, and spread about 1 tablespoon of peanut butter on the slice. Place half of a banana on one and roll it up into a log. Slice it into pieces and serve!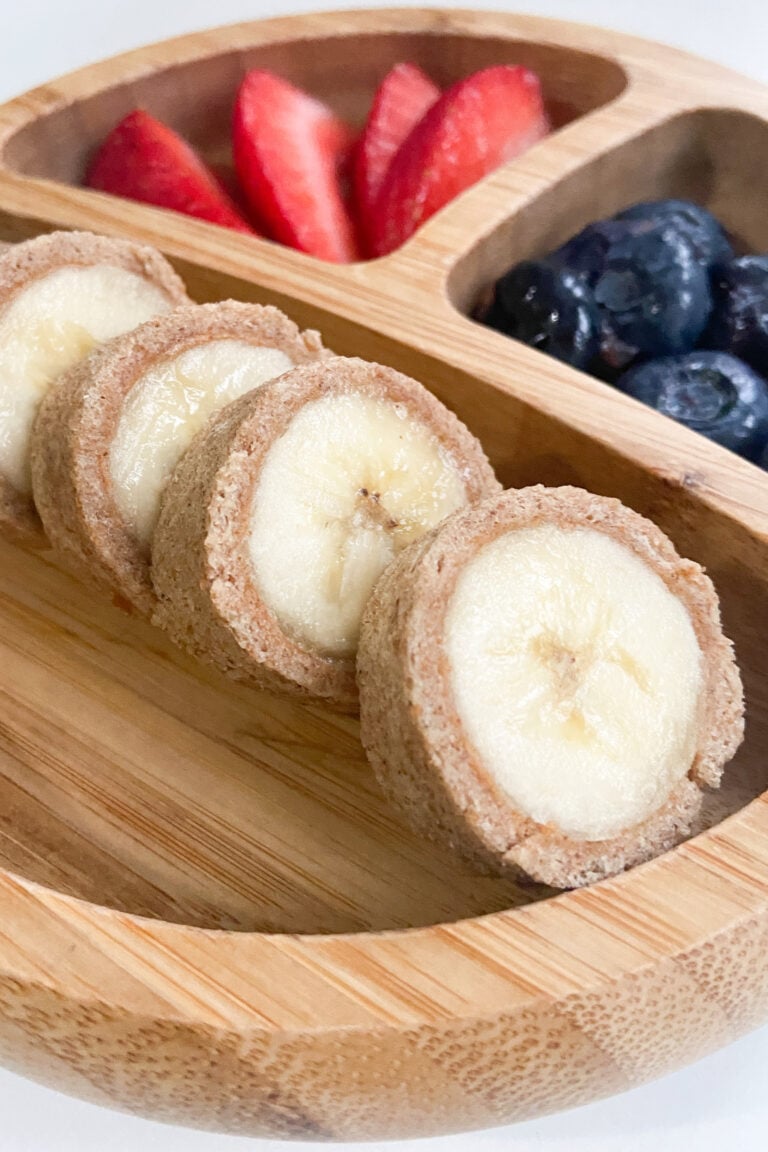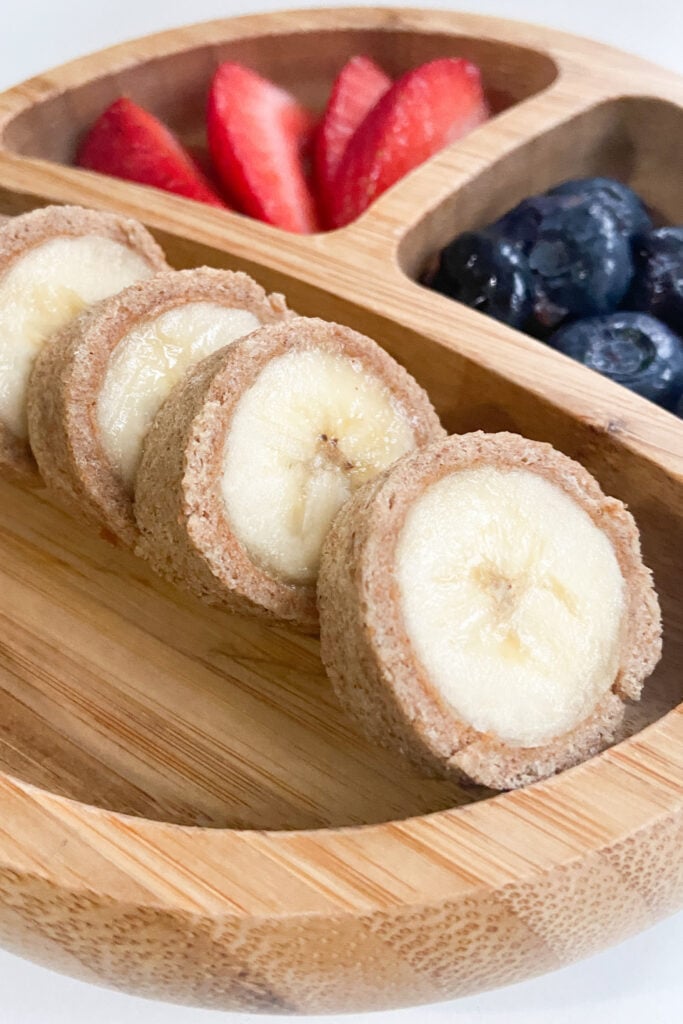 Chicken & Avocado Melt
Chicken and avocado pair so well together for a great source of protein and healthy fats. Place some leftover chicken and mashed avocado in a tortilla and slightly toast it for a few minutes per side for a simple take on a classic quesadilla!
Avocado Toast
You can never go wrong with avocado toast! It's so simple to prepare, yet so filling. I love to top it with hemp hearts for an added nutritional boost!
Sweet Potato Fritters
Most fritters use cheese as a binder and main source of flavor, but sweet potato is the star of this show! These sweet potato fritters are dairy free but still packed with flavor from spices that help bring out the natural sweetness in the potato.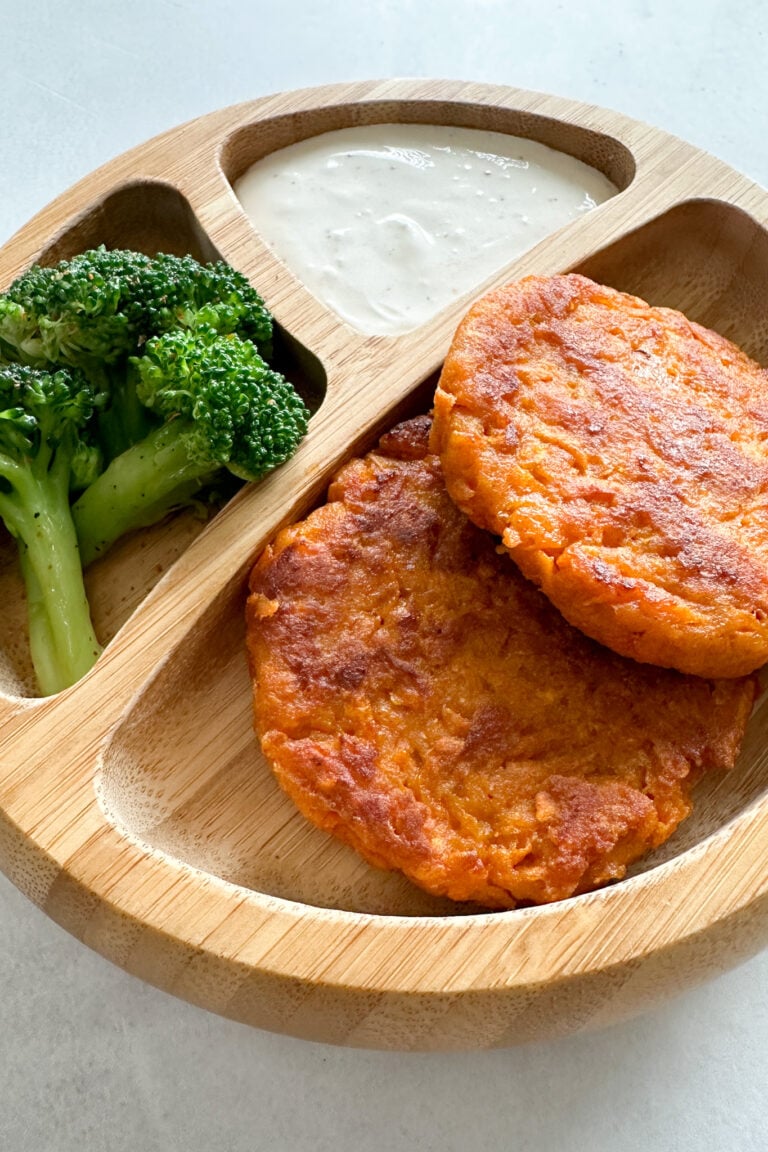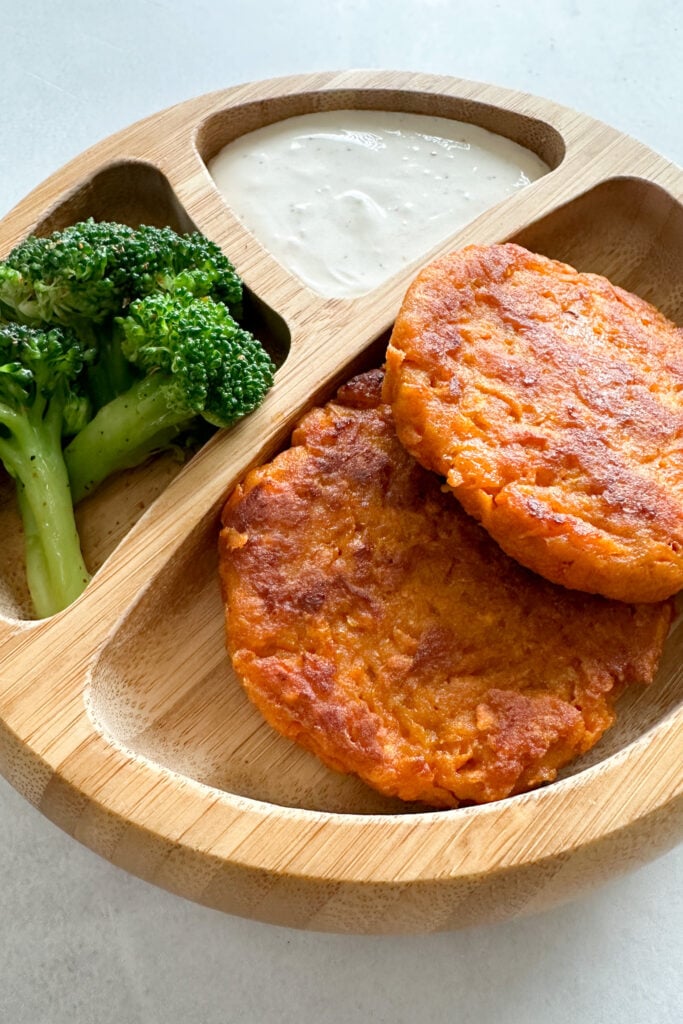 Stuffed Croffles
Croffles are a cross between croissants and waffles to make the perfect fusion. They can be served either savory or sweet. I love filling them with peanut butter and banana for a sweet option or ham slices for savory!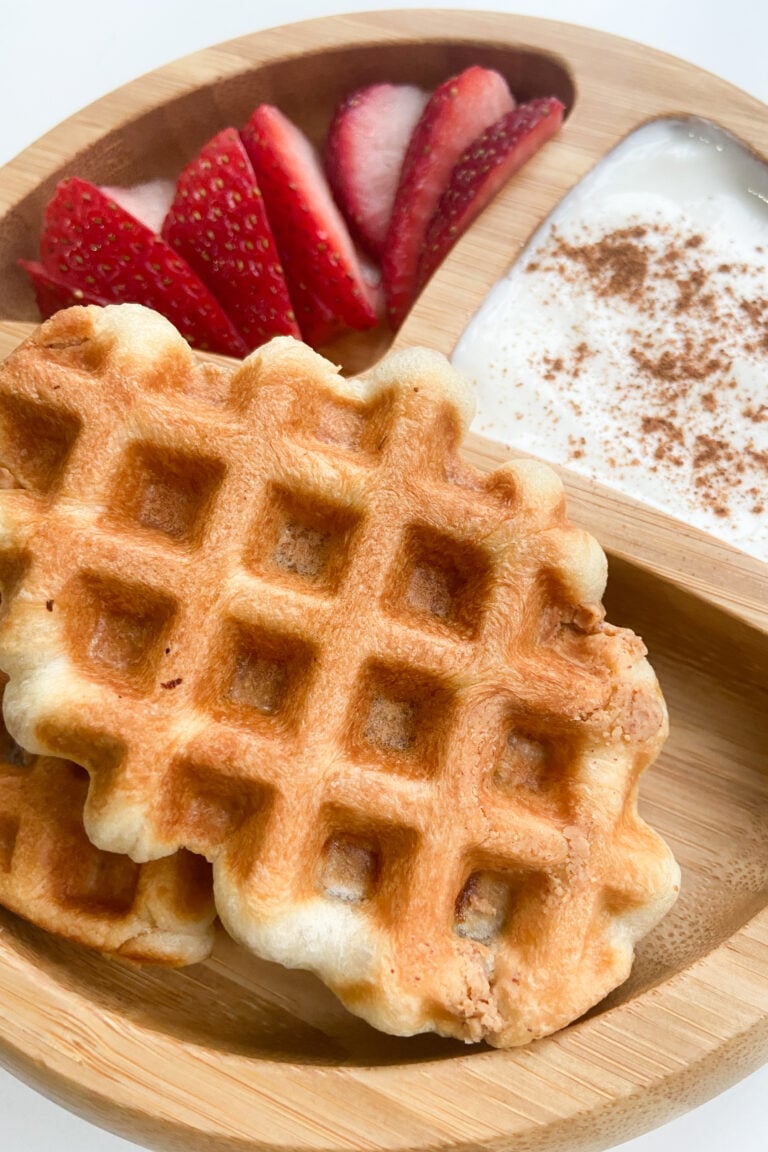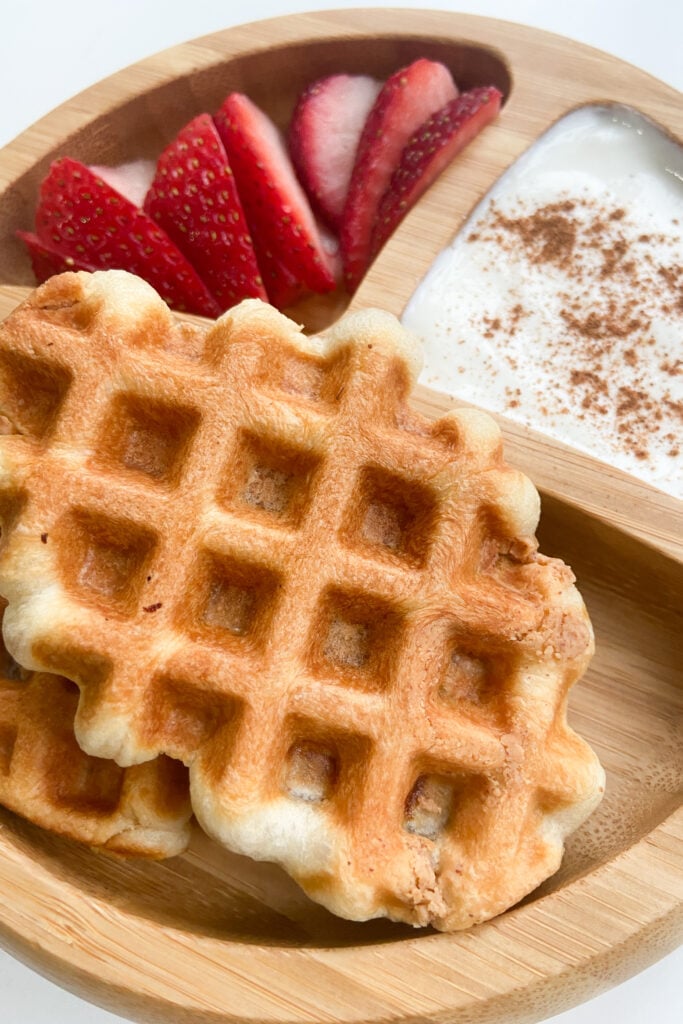 I hope that you found these dairy-free recipes for babies helpful! If you're looking for more breakfast, lunch, or snack recipe ideas, check out the full recipe index here!