Pancakes are so versatile and pancakes for babies can also be customized with different flavors and tastes. Here are 10 simple pancake recipes that are easy to make and refined-sugar free!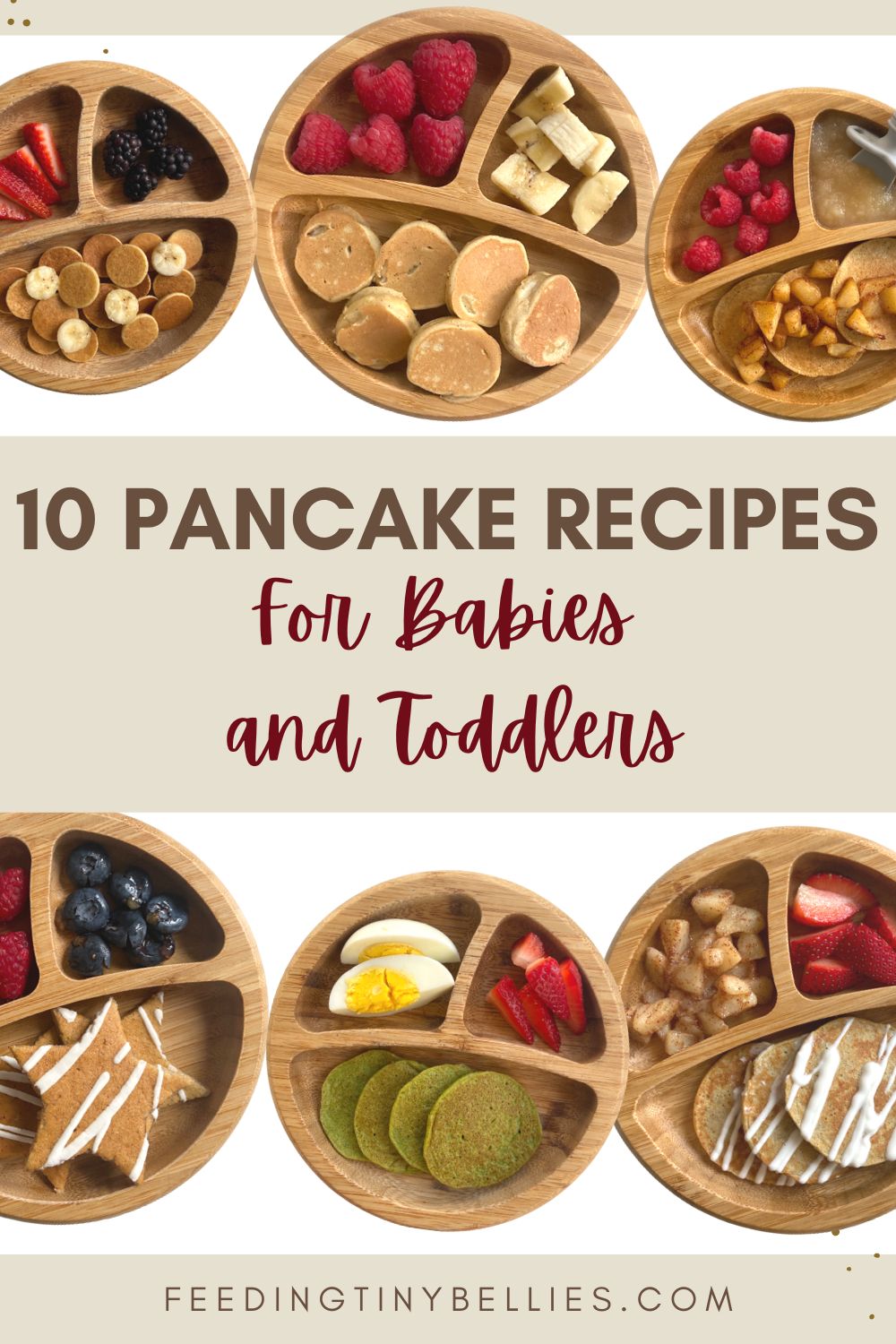 This post may contain affiliate links. If you shop with one of our links we may earn small a commission.
Pancakes are a great first food for babies and simple to make. You've probably heard of the classic "oatmeal banana" pancakes for babies, but there are so many other flavor variations that can be explored. Pancakes are a fun and easy way of introducing new flavors and textures to your little ones. Whether you're turning pancakes bright green from added spinach or adding bursts of flavors with blueberries, there are so many possibilities!
1. OATMEAL BANANA PANCAKES
This classic recipe is a signature for a reason, it is so simple to make and comes together with only a few ingredients! Oatmeal banana pancakes are a great way to use up overripe bananas and include a great serving of oats!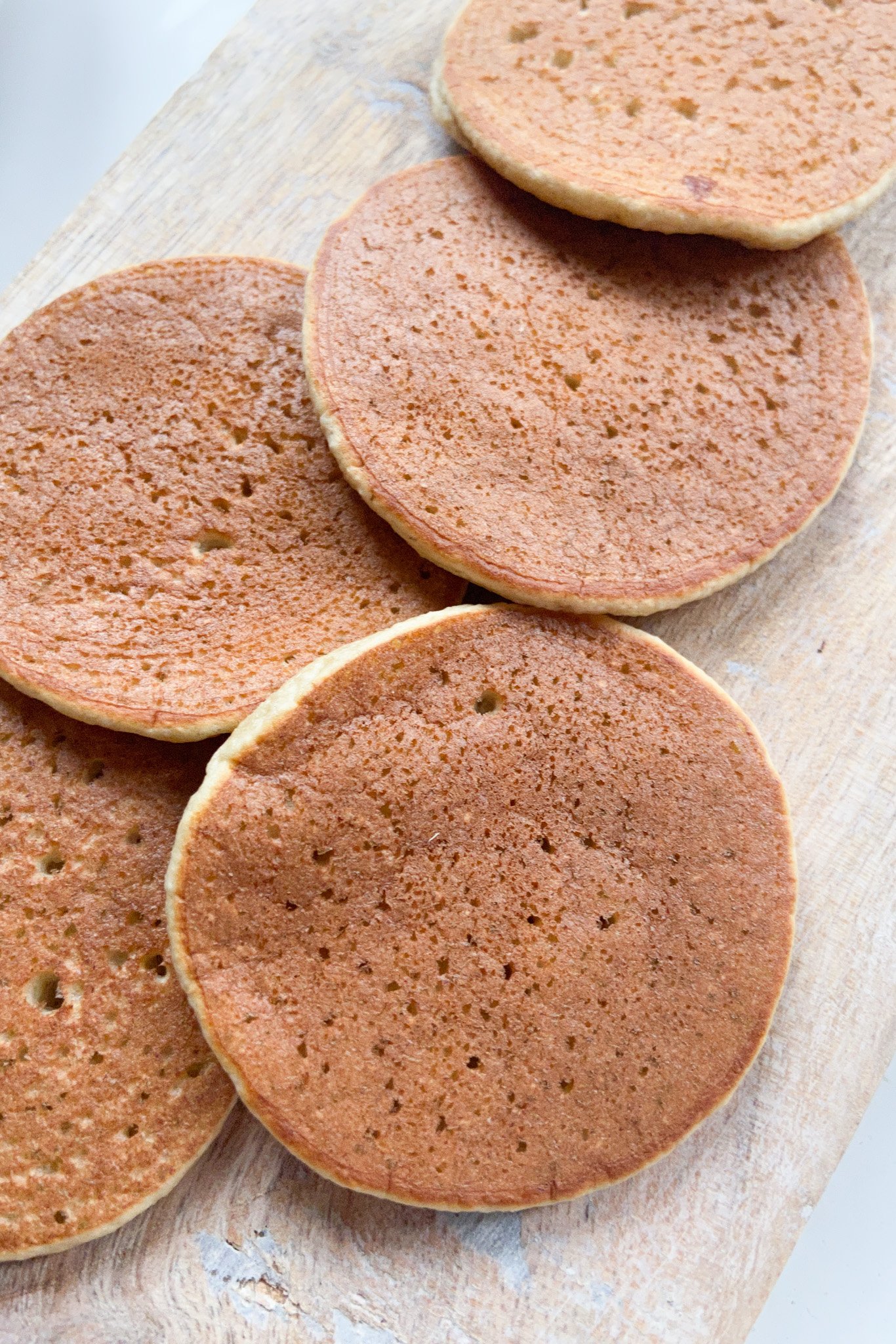 Oatmeal Banana Pancakes
Oatmeal banana pancakes are a perfect first food for baby-led weaning! They are quick to make and great to freeze and reheat to serve throughout the week!
Check out this recipe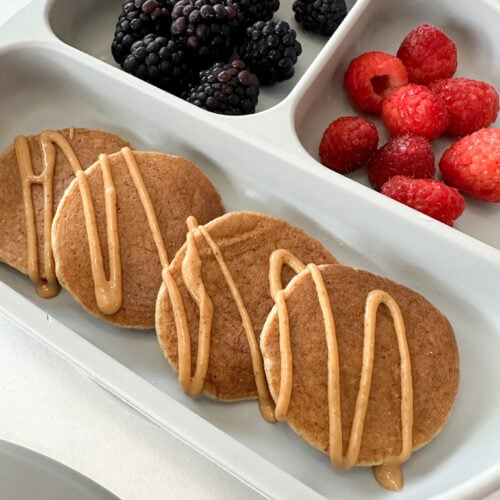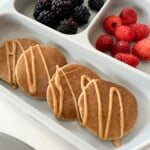 2. PANCAKE CEREAL
Pancake cereal is a fun take on the classic oatmeal banana pancake, but it mini, bite-size form. These adorable little pancake bites are tiny and great for serving as a snack. To make pancake cereal, simply use the oatmeal banana pancake recipe above, pour the batter into a squeeze bottle, and squeeze out small dime-sized circles onto a pre-heated pan. It takes a little more effort than traditional pancakes, but make a fun treat!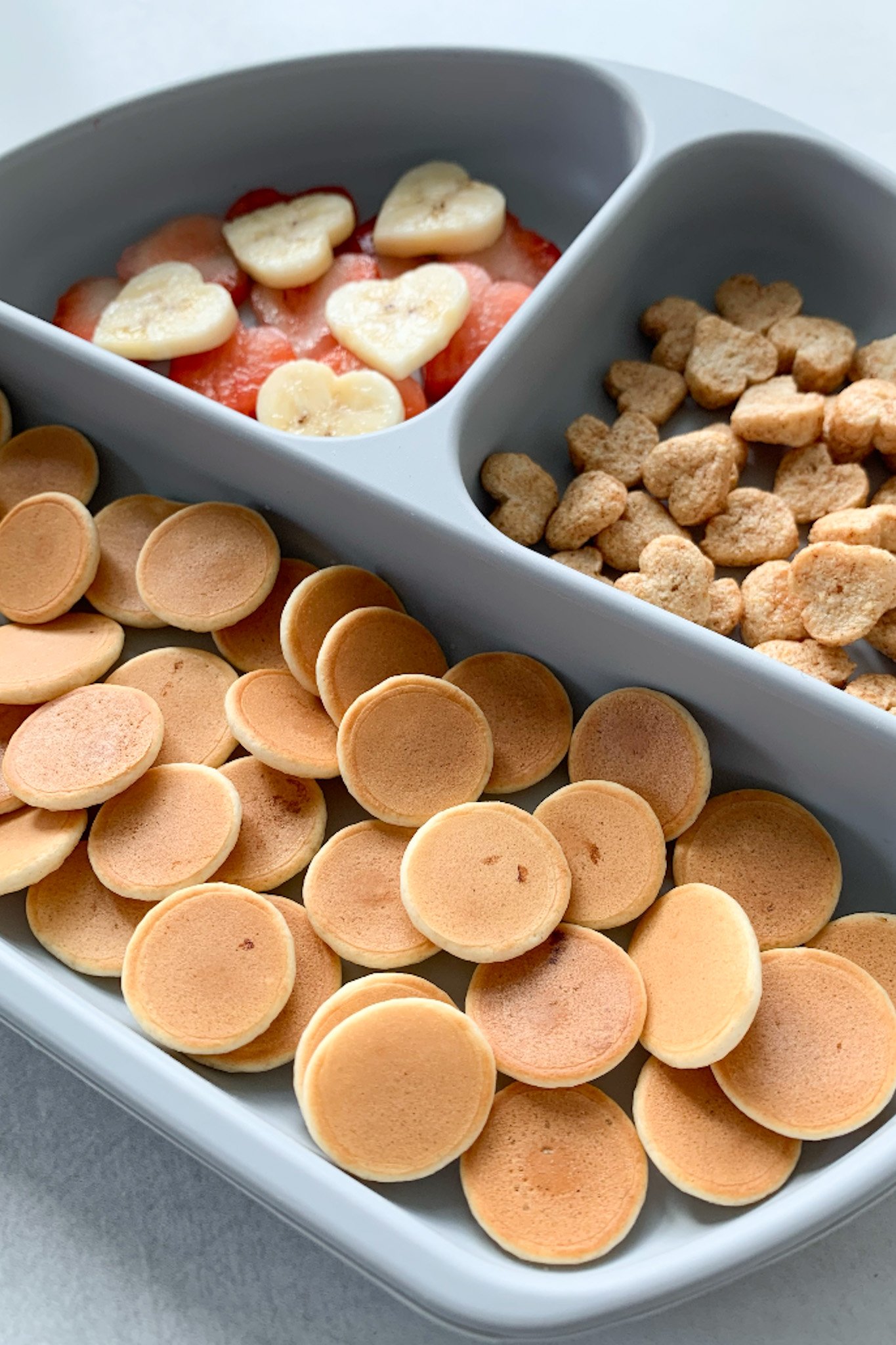 3. BLUEBERRY PANCAKES
Blueberries add the perfect bursts of natural sweetness when incorporated into pancakes. If your little one is a fan of blueberries, they will love these fruity flavored pancakes!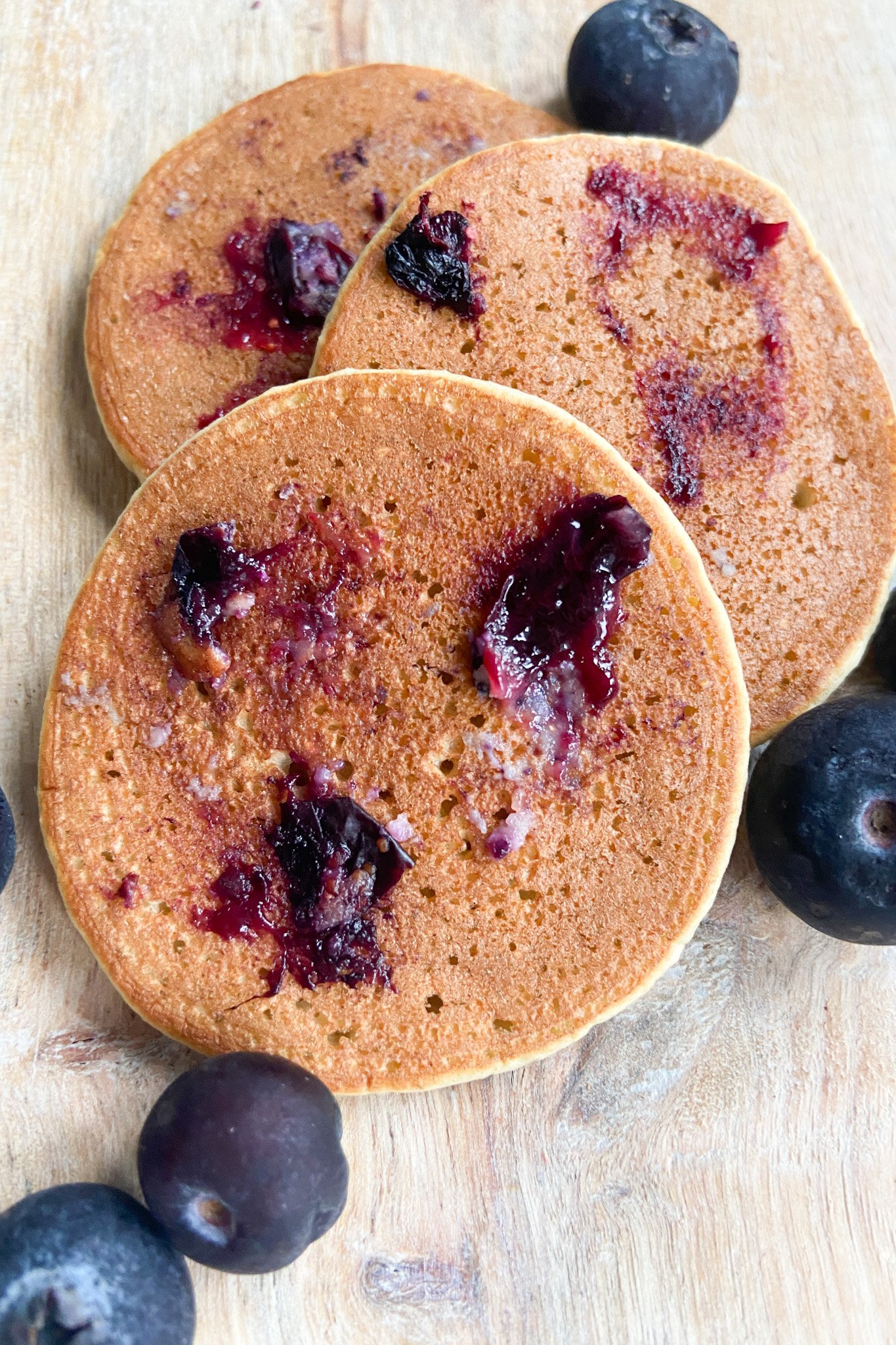 Blueberry Oat Pancakes
Blueberries are known as the king of antioxidants and pack so many nutritional benefits! These blueberry pancakes are freezer-friendly and great for baby-led weaning!
Check out this recipe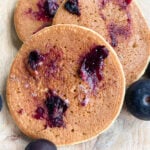 4. SPINACH BANANA PANCAKES
Spinach is a nutrient dense vegetable that is great to incorporate into meals for your little one. Blend spinach into your pancake batter for fun colored, nutritious pancakes that your little ones are sure to love!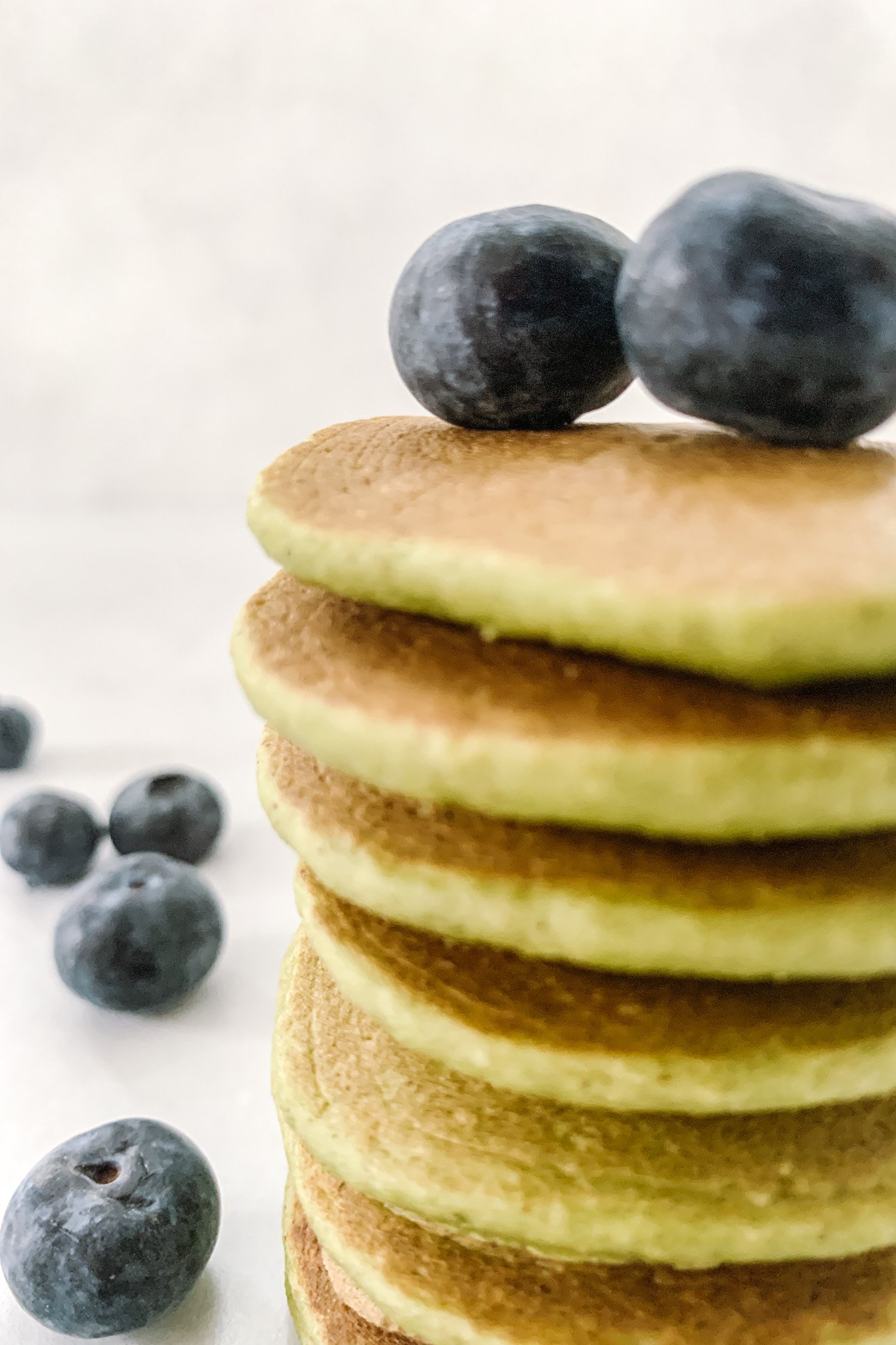 Spinach Banana Pancakes
These spinach banana pancakes are perfect for baby-led weaning! The bright green color makes them a fun treat your little ones are sure to love!
Check out this recipe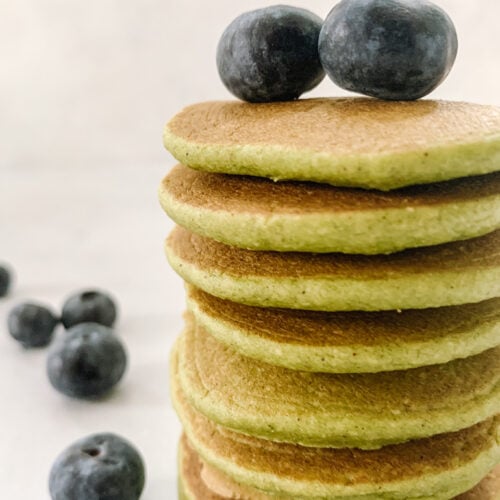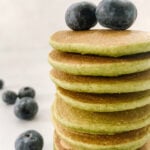 5. CINNAMON APPLE PANCAKES
These cinnamon apple pancakes use apples as the main sweetener instead of banana. They are fluffy with a warm cinnamon flavor making them a comforting breakfast treat.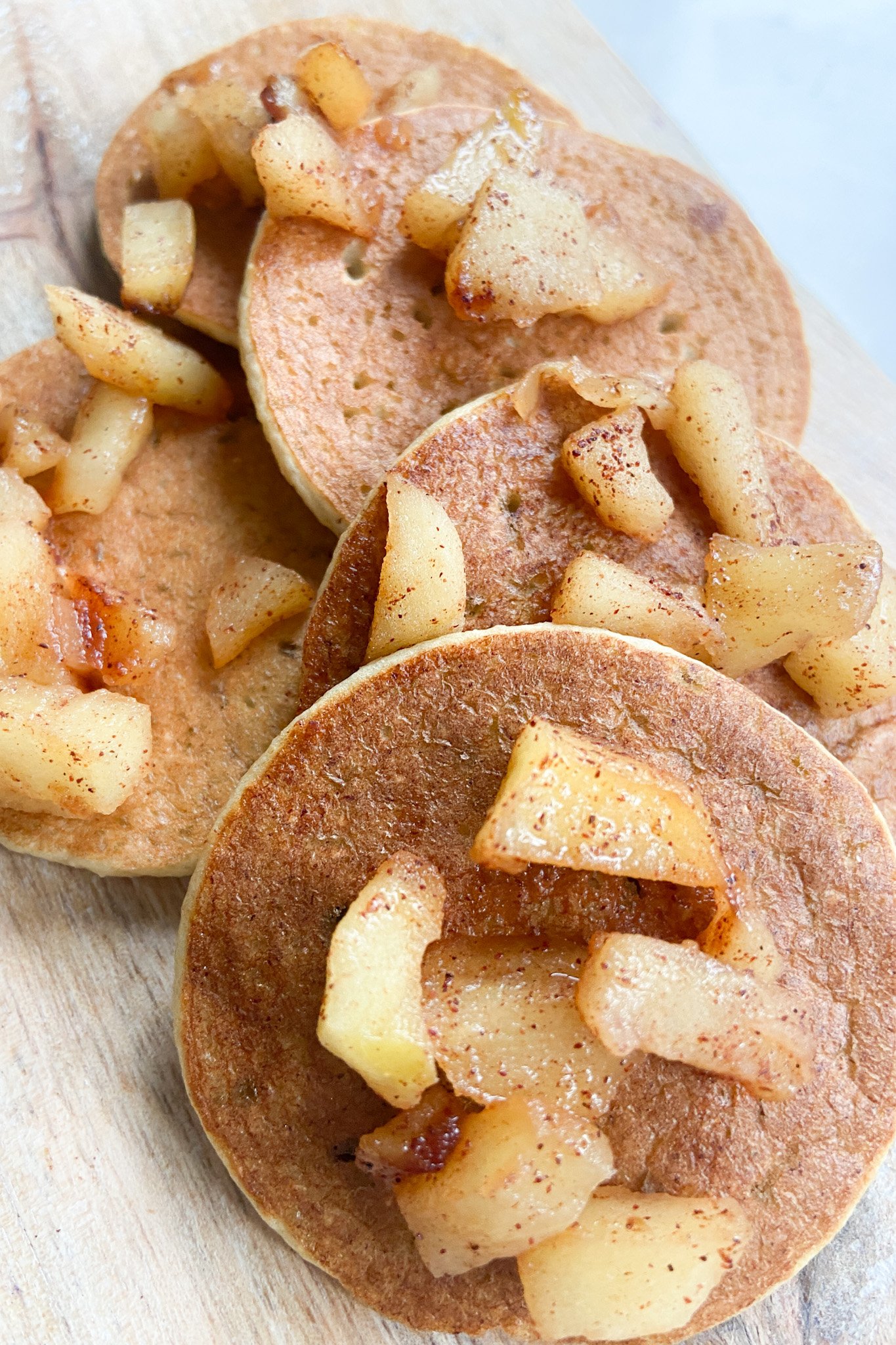 Cinnamon Apple Pancakes
These pancakes are sweetened with applesauce and are dairy-free!
Check out this recipe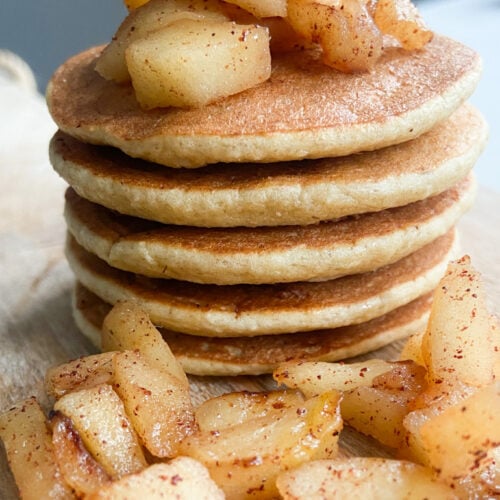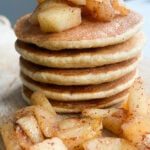 6. PUMPKIN PANCAKES
Who says pumpkin is only for the fall? I love making these pancakes all year round for that rich pumpkin flavor and taste. This batter also doubles as waffle mix!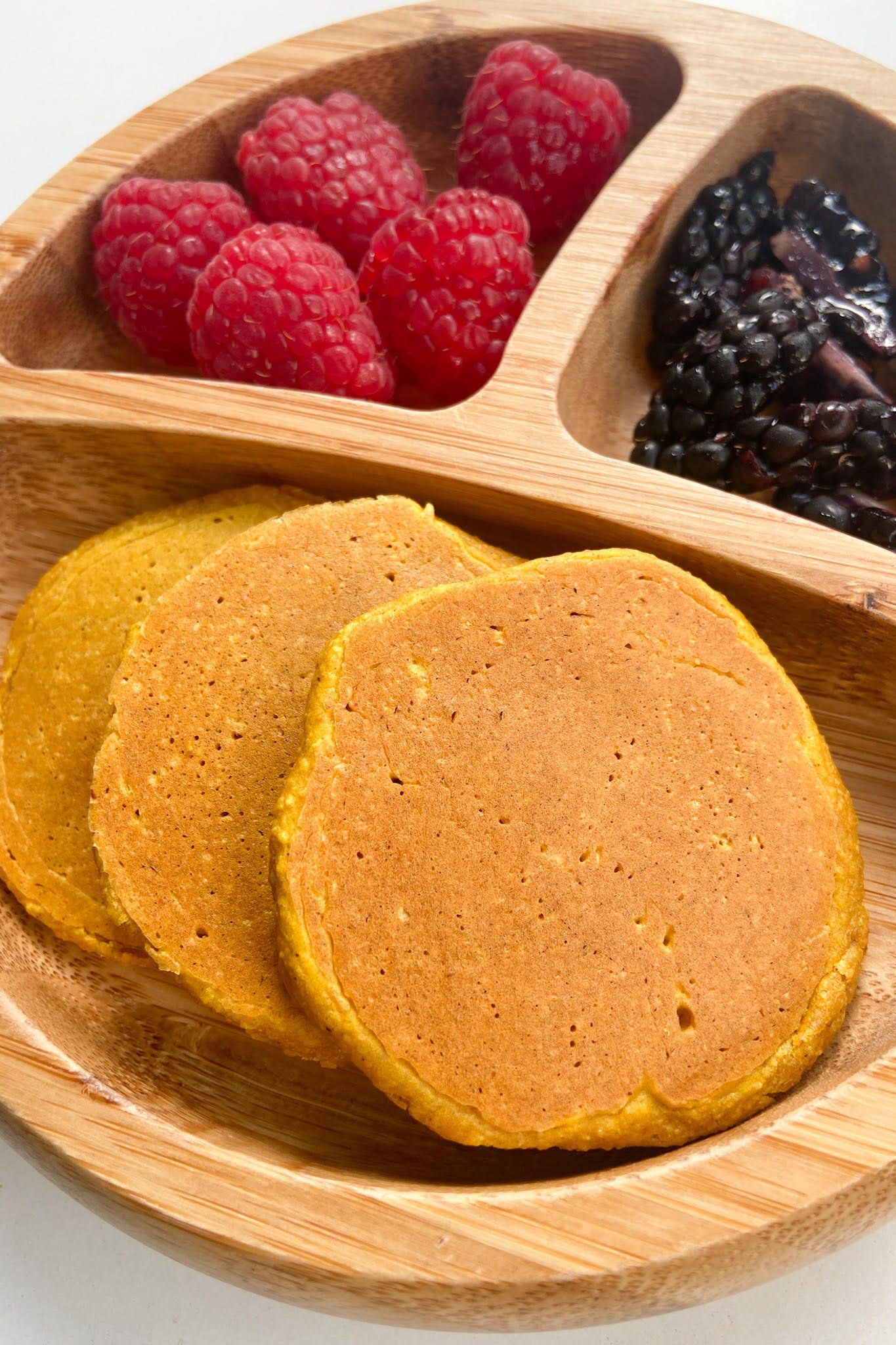 Pumpkin Waffles/Pancakes
These bright orange waffles make a great breakfast or snack! The same batter also doubles as pancake batter, so you can make both pumpkin-flavored waffles and pancakes at once!
Check out this recipe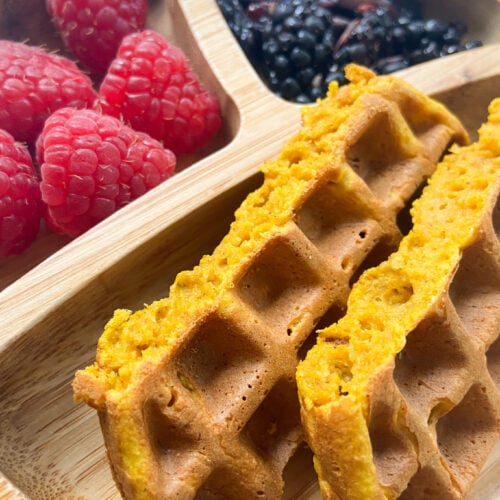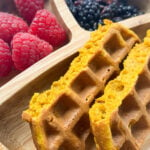 7. BANANA PANCAKE BITES
This Tik Tok trend has quickly become a favorite in our house. Simply dip thin slices of banana into a pancake batter and cook into small bites. I've experimented with using strawberries and apples as the dipped fruit and my boys have loved them all!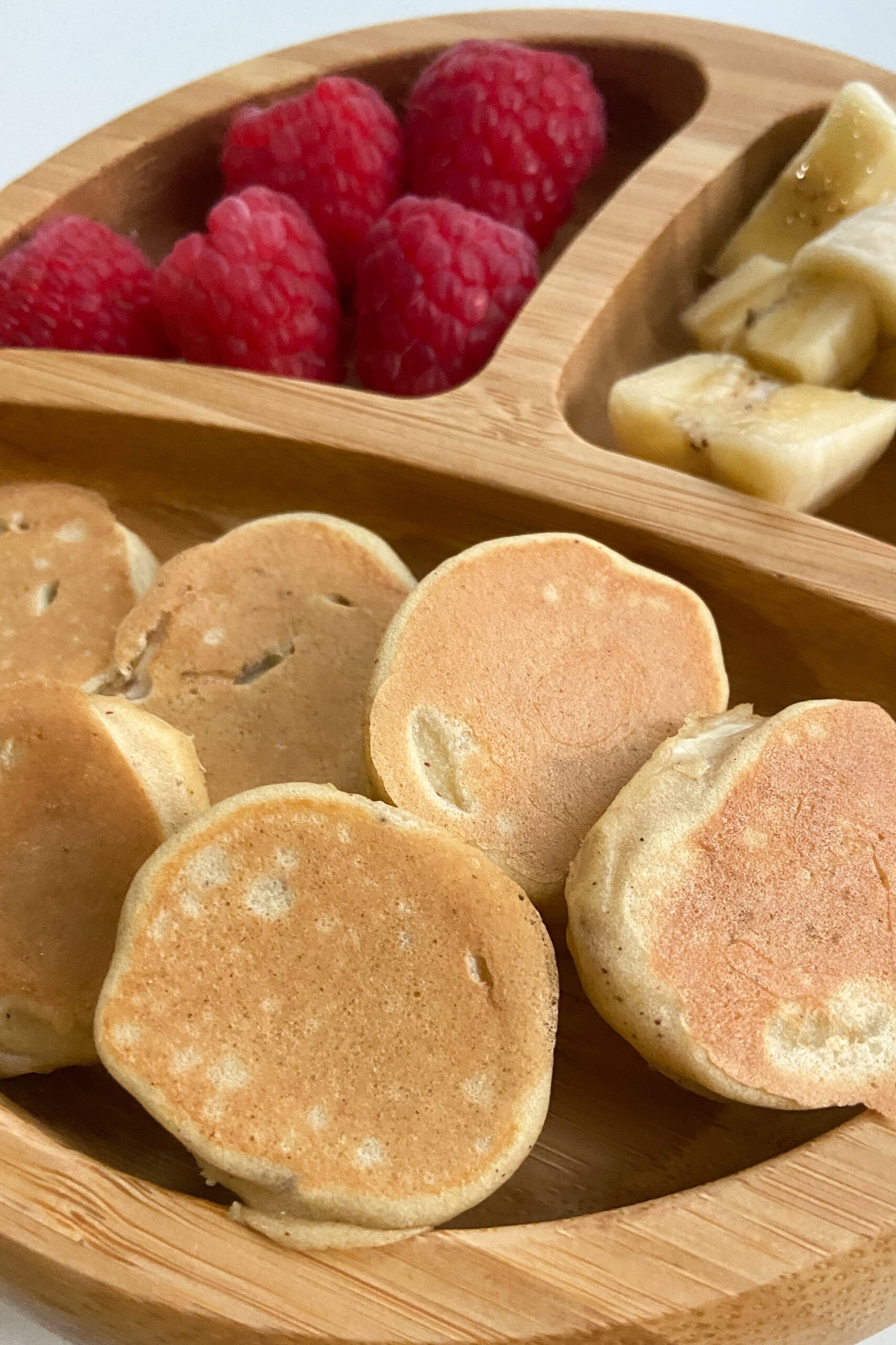 Banana Pancake Bites
These little banana pancake bites are a fun twist on classic baby banana pancakes. Banana slices are dipped into a banana pancake batter for a double banana treat!
Check out this recipe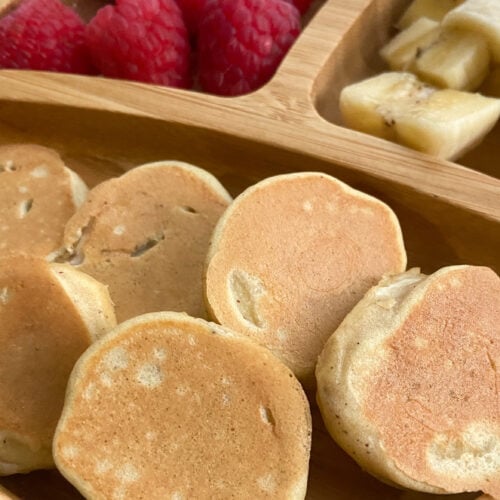 8. BEET BANANA PANCAKES
The bananas provide sweetness to these pancakes and the beets give the pancakes that vibrant pink color! Beets can be a hit or miss with little ones, but the natural sweetness from the banana helps to balance out the earthy beet taste!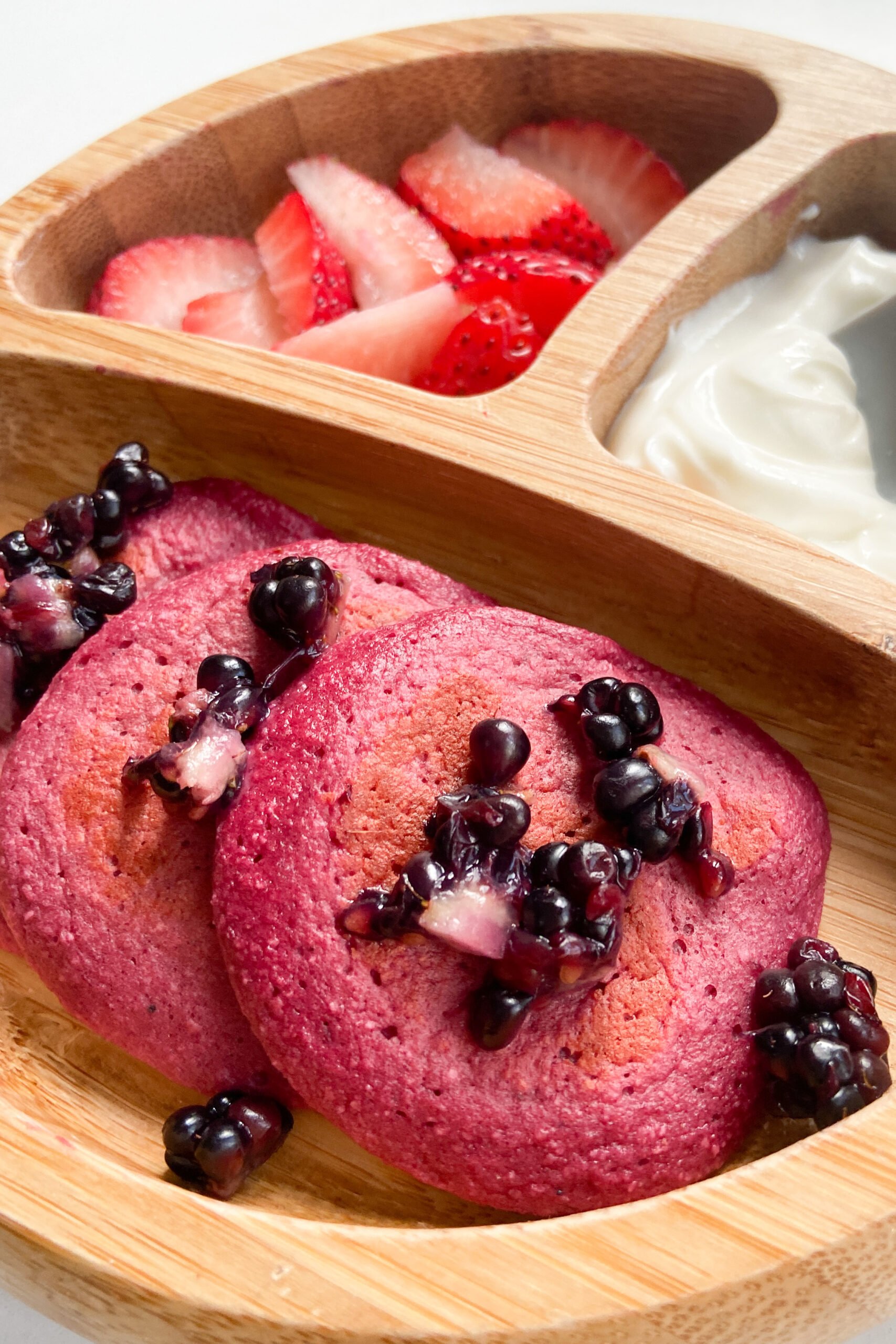 Beet Pancakes
Beets contain vitamins and minerals that are so great for a baby's development! These beet banana pancakes have a bright red color and subtle taste that your little ones are sure to love!
Check out this recipe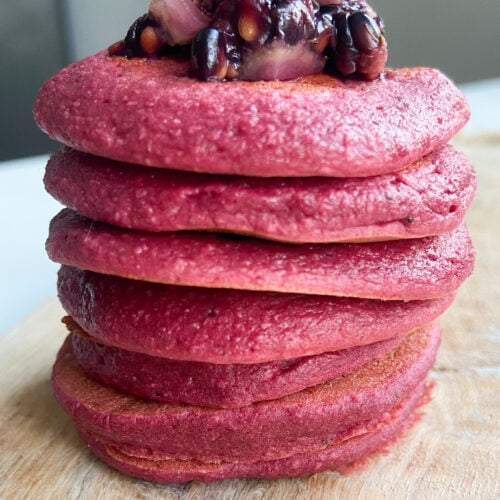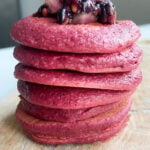 9. CHOCOLATE BANANA PANCAKES
These pancakes get their chocolatey flavor from a little added cocoa and their sweetness from bananas. Chocolate and banana flavors pair so well together and can be served with a side of berries for an extra sweet treat!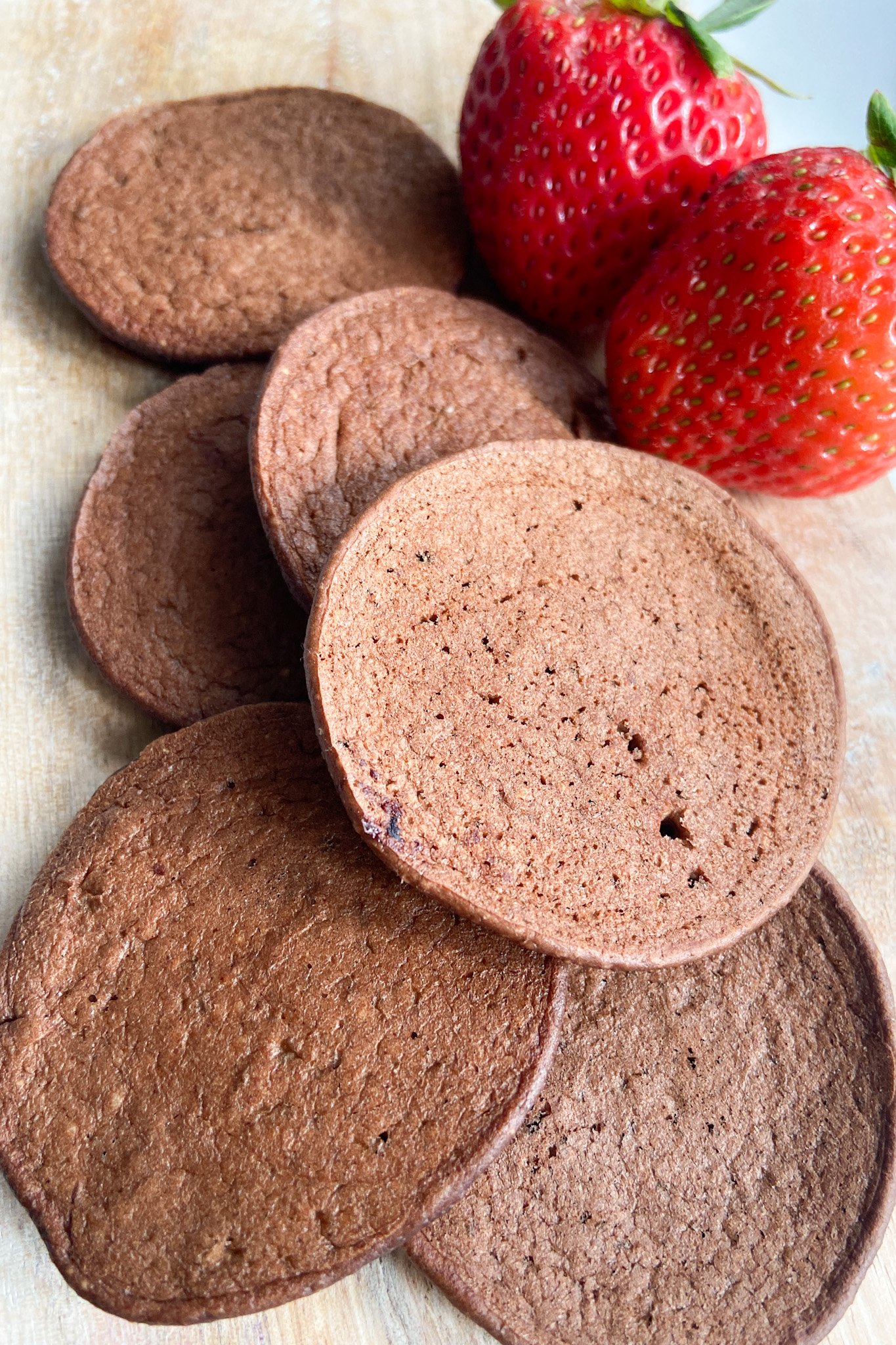 Chocolate Pancakes
Unsweetened cocoa adds a fun color and depth in flavor to these pancakes that your little one is sure to love!
Check out this recipe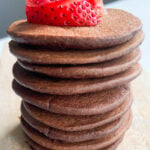 10. PEAR PANCAKES
Pears are often underrated compared to some other popular fruits, but they are so flavorful! Ripe pears contain so much natural sweetness that is perfect in these pancakes. Don't sleep on the power of the pear!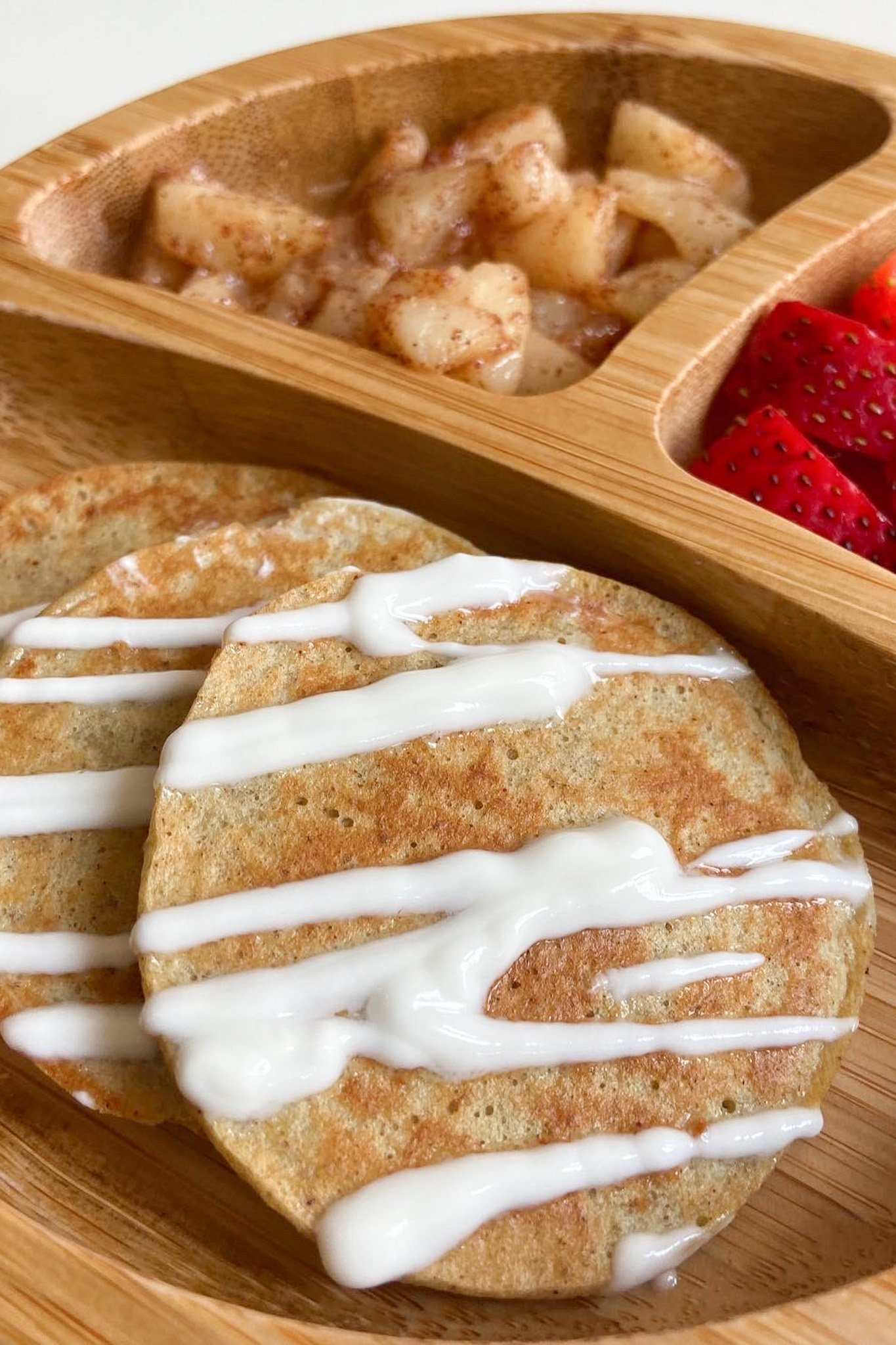 Pear Pancakes
Many baby-led weaning pancakes are sweetened with bananas, but these pancakes use ripe pears as the base! They are the perfect finger food and freezer-friendly!
Check out this recipe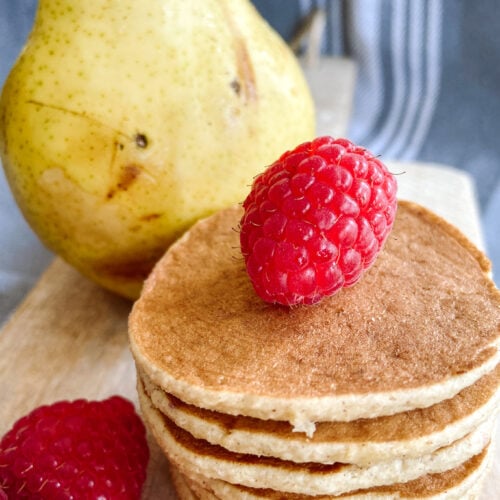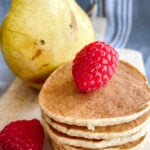 Looking for more breakfast recipes? Click for the full breakfast recipe index!
Have you tried pancakes with your little one(s) yet? I'd love to know how it goes!