Make Halloween festive and fun with these easy-to-make healthy Halloween snacks! Serve them on their own or together on a fun charBOOterie board!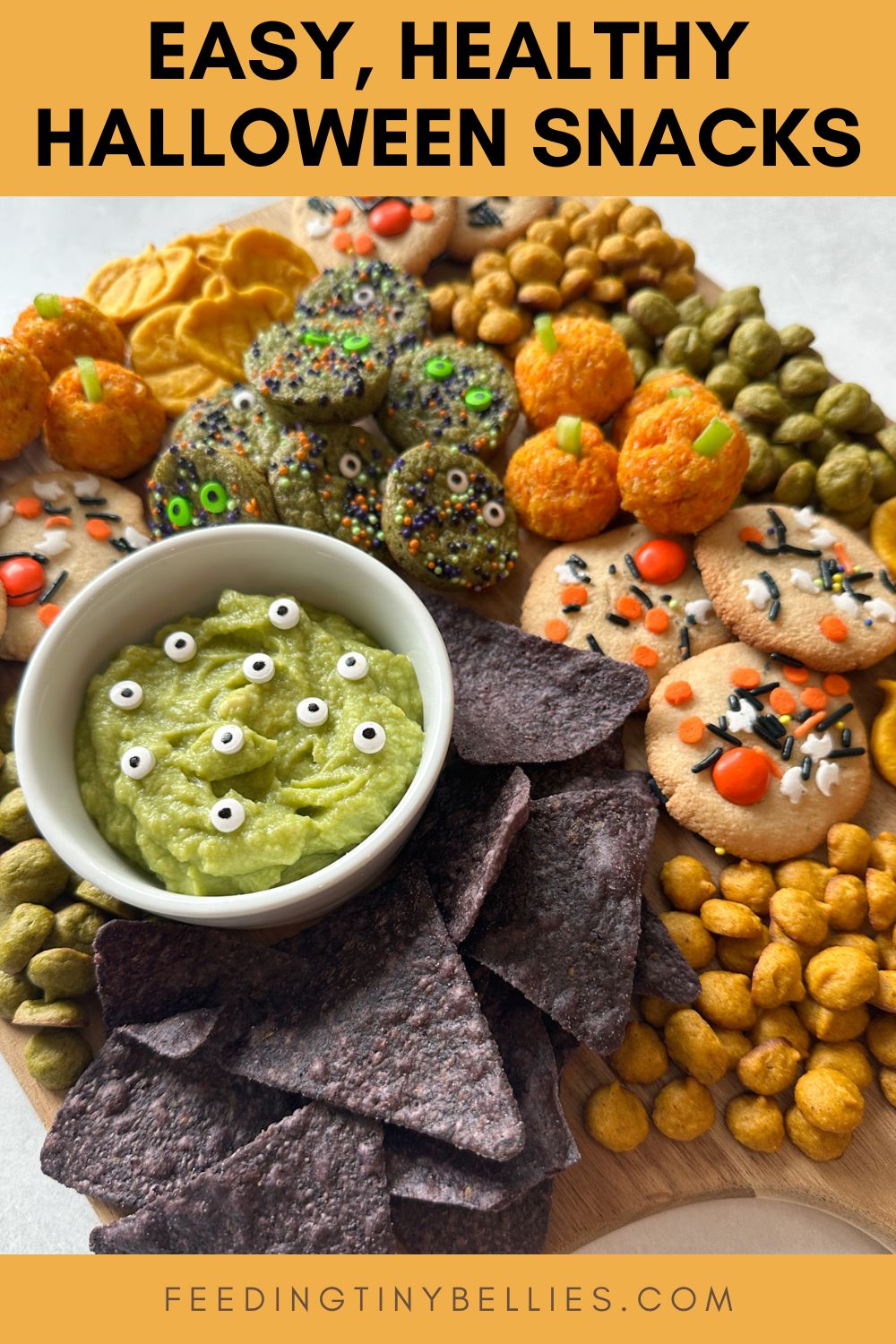 This post may contain affiliate links. If you shop with one of our links we may earn small a commission.
With Halloween around the corner, stores are filling up with all types of festive treats. These healthy options are quick to make and made with everyday, common ingredients. Here are some fun DIY snacks and treats to make this Halloween special!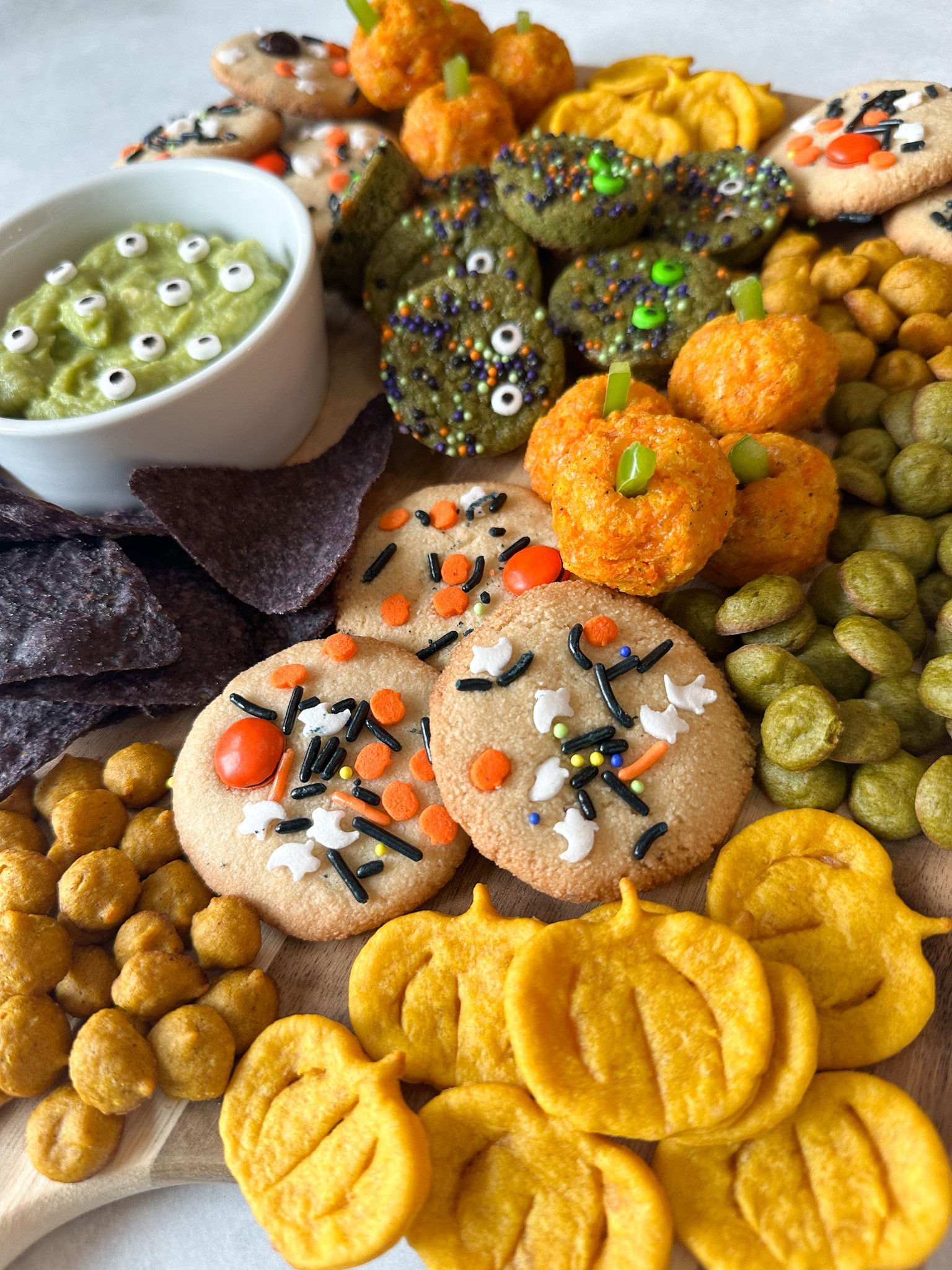 1. SPOOKY SPINACH BANANA MUFFINS
These spinach banana muffins are so simple to make and naturally sweetened with bananas. Top them with a few festive sprinkles and some eyes for a fun and spooky treat!
Spinach Banana Muffins
These spinach banana muffins taste like banana muffins and have a bright and vibrant green color from the spinach. They are great for baby-led weaning, freeze well, and make a great breakfast or snack!
Check out this recipe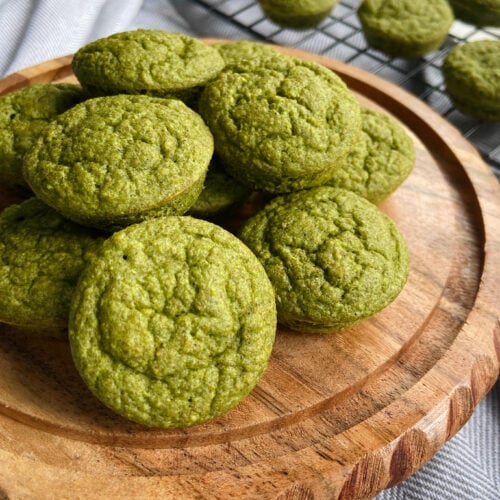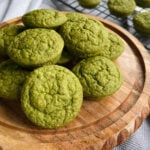 2. CHEESY CARROT PUMPKINS
These cheesy carrot bites are a great way to serve up carrots in a fun way. Their bright and vibrant color and soft and fluffy texture make for a fun and delicious lunch or snack. Top them with a small piece of green pepper or celery to resemble adorable mini pumpkins!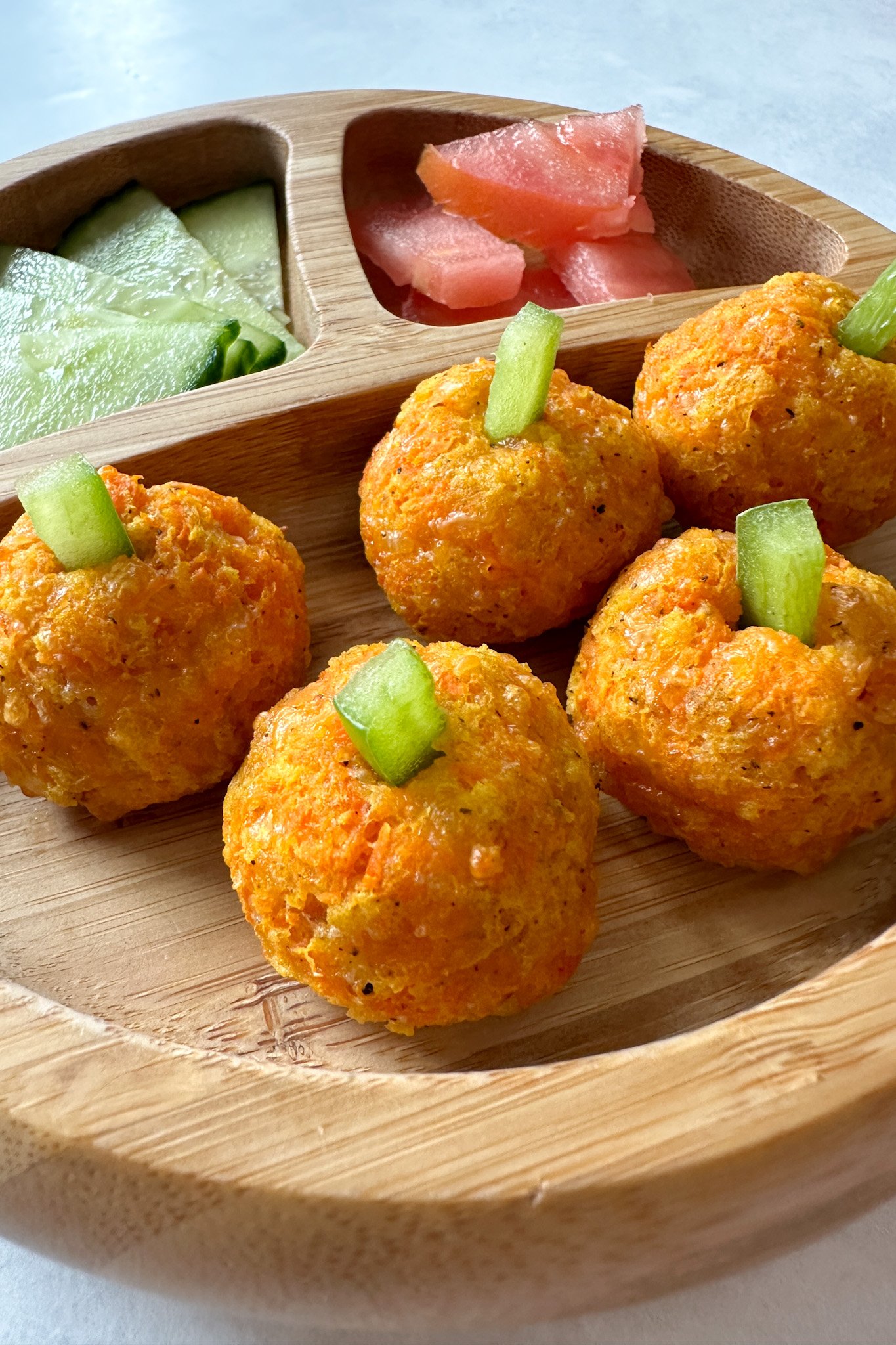 Cheesy Carrot Bites
These cheesy carrot bites and a great way of serving carrots! They are soft and tender, making for a perfect lunch or handheld snack!
Check out this recipe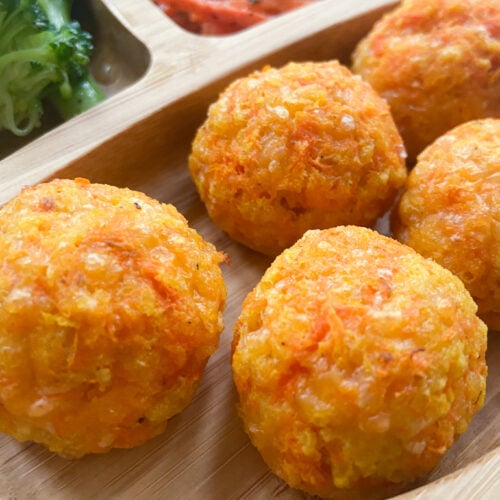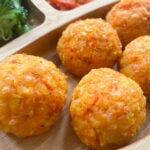 3. MAPLE ALMOND COOKIES
These cookies are a FAVORITE in my house and so simple to make! They are egg-free, gluten-free, and sweetened with a little maple syrup. Top them with festive Halloween-themed M&M's or sprinkles for a special Halloween sweet treat!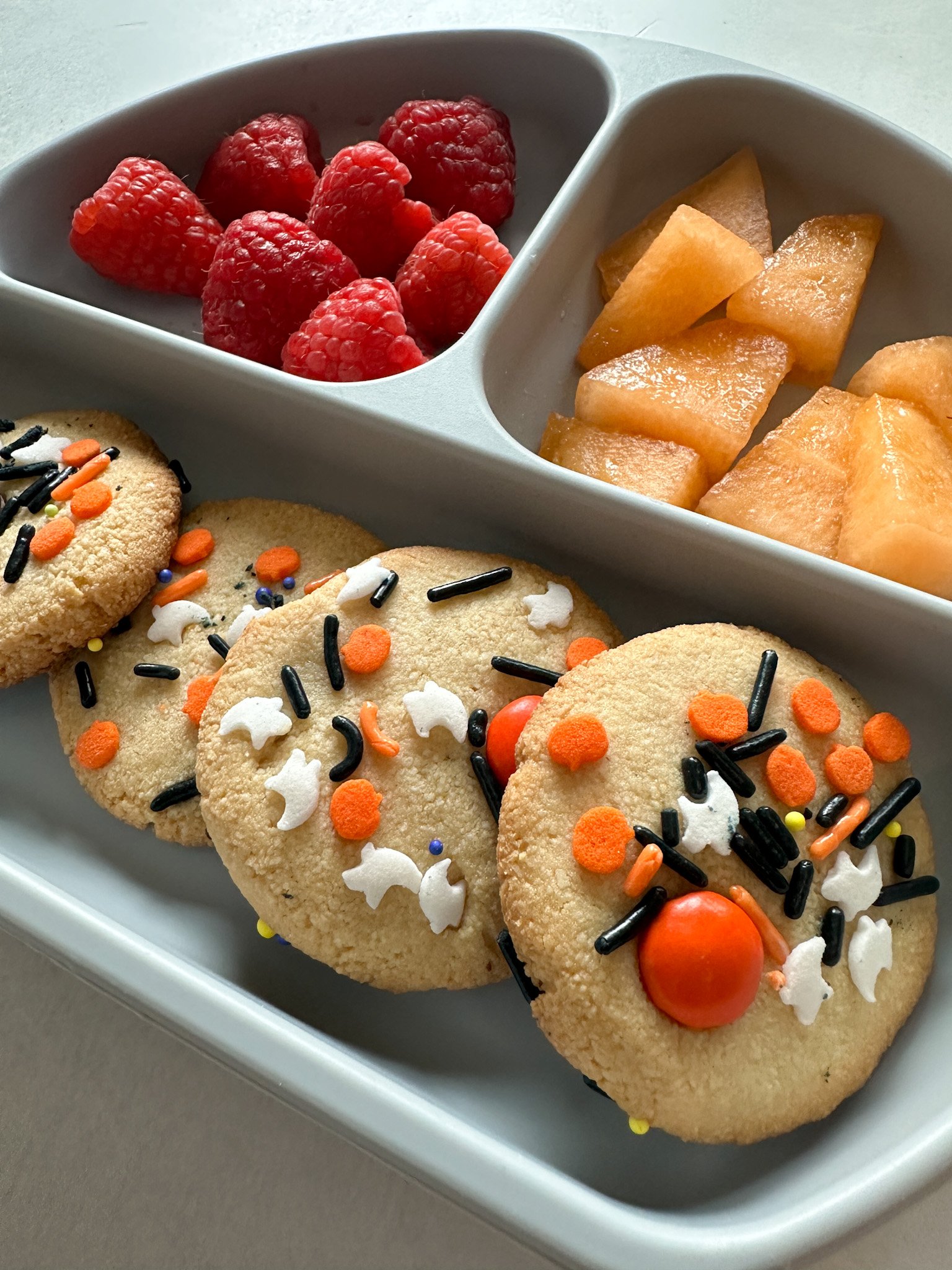 Chocolate Chip Almond Cookies
These chocolate chip almond cookies come together in one bowl and require only a few ingredients to make. They are gluten-free, egg-free, refined-sugar free, and are the perfect sweet treat!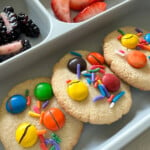 4. PUMPKIN CRACKERS
These crackers are cheesy and have a subtle taste of pumpkin flavor. They are bright and vibrant in color and can be cut into different shapes for a fun holiday snack!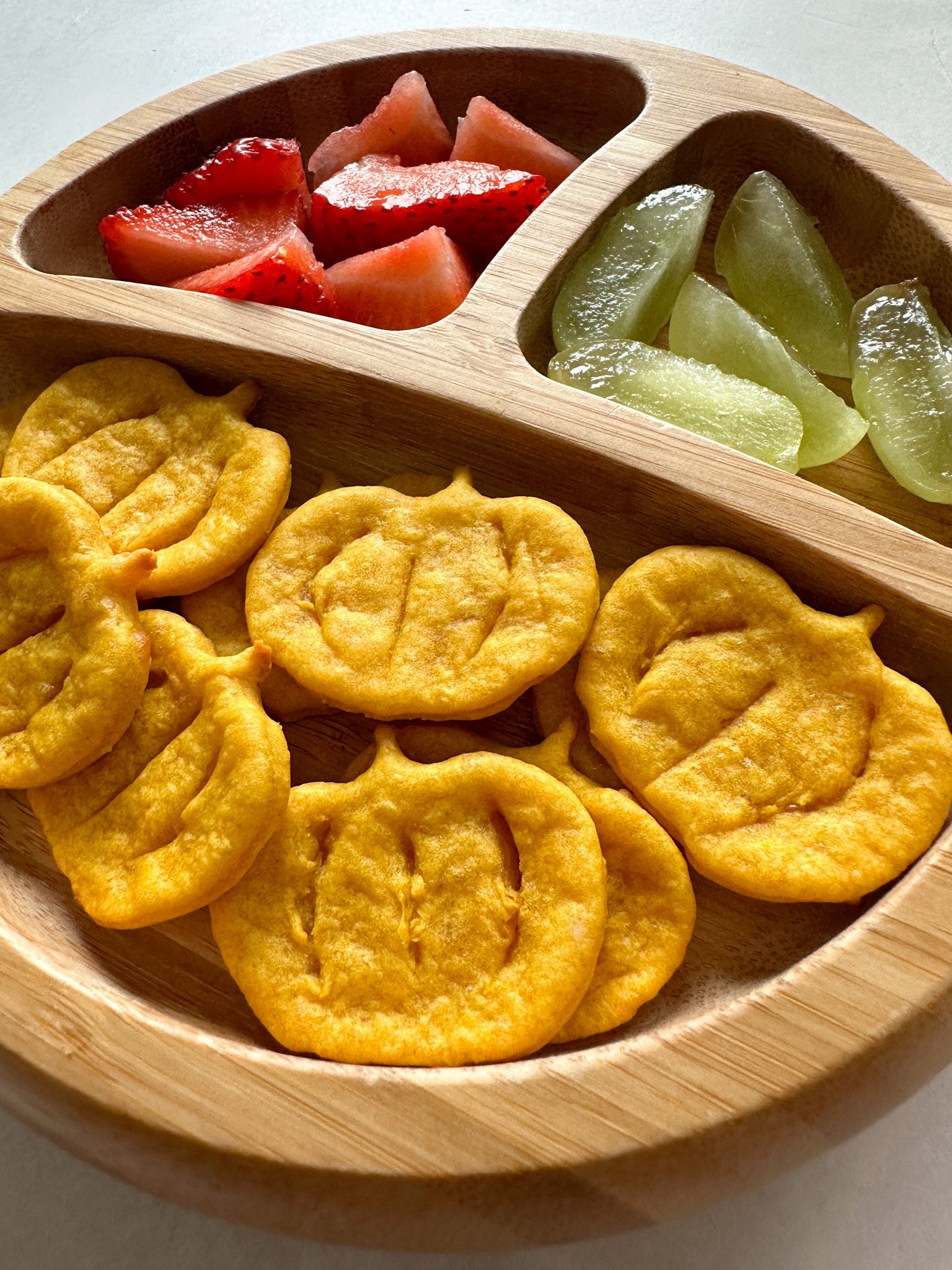 Pumpkin Crackers
These pumpkin crackers come together with only 5 ingredients and are a fun snack that can be enjoyed all year long!
Check out this recipe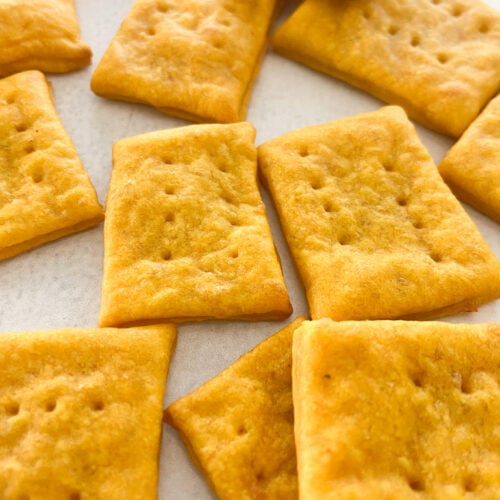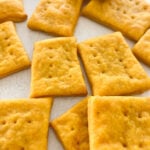 5. PUMPKIN PUFFS
These puffs are naturally sweetened with banana with a touch of pumpkin spice for that extra Fall flavor. They are the perfect snack for babies to develop and practice the pincer grasp!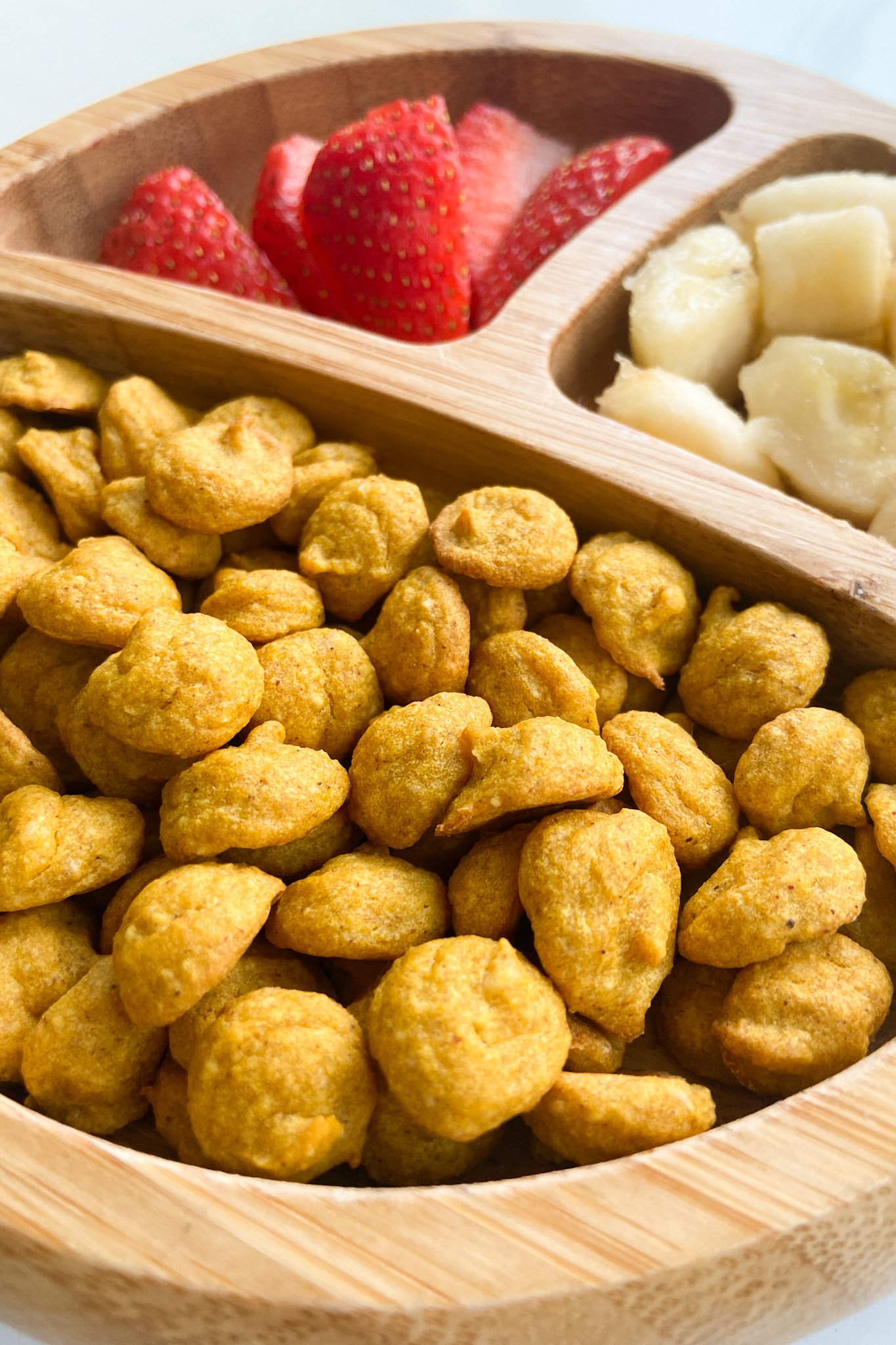 Pumpkin Puffs
It's officially fall season which means all things fall flavored! These pumpkin puffs are pumpkin spiced and everything nice!
Check out this recipe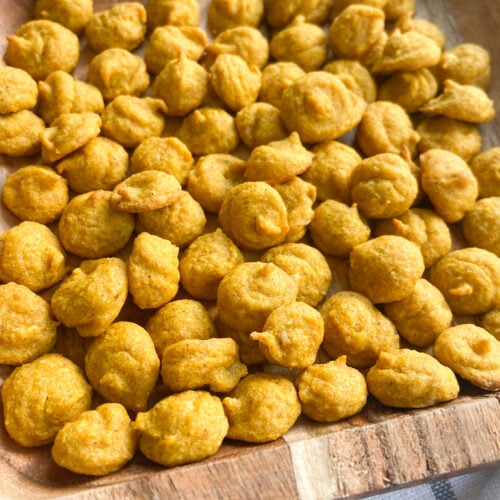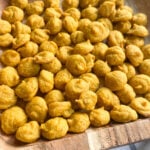 6. SPINACH APPLE PUFFS
Another favorite puff recipe naturally sweetened with apples! The spinach gives these puffs a fun and vibrant green color but doesn't affect the overall taste!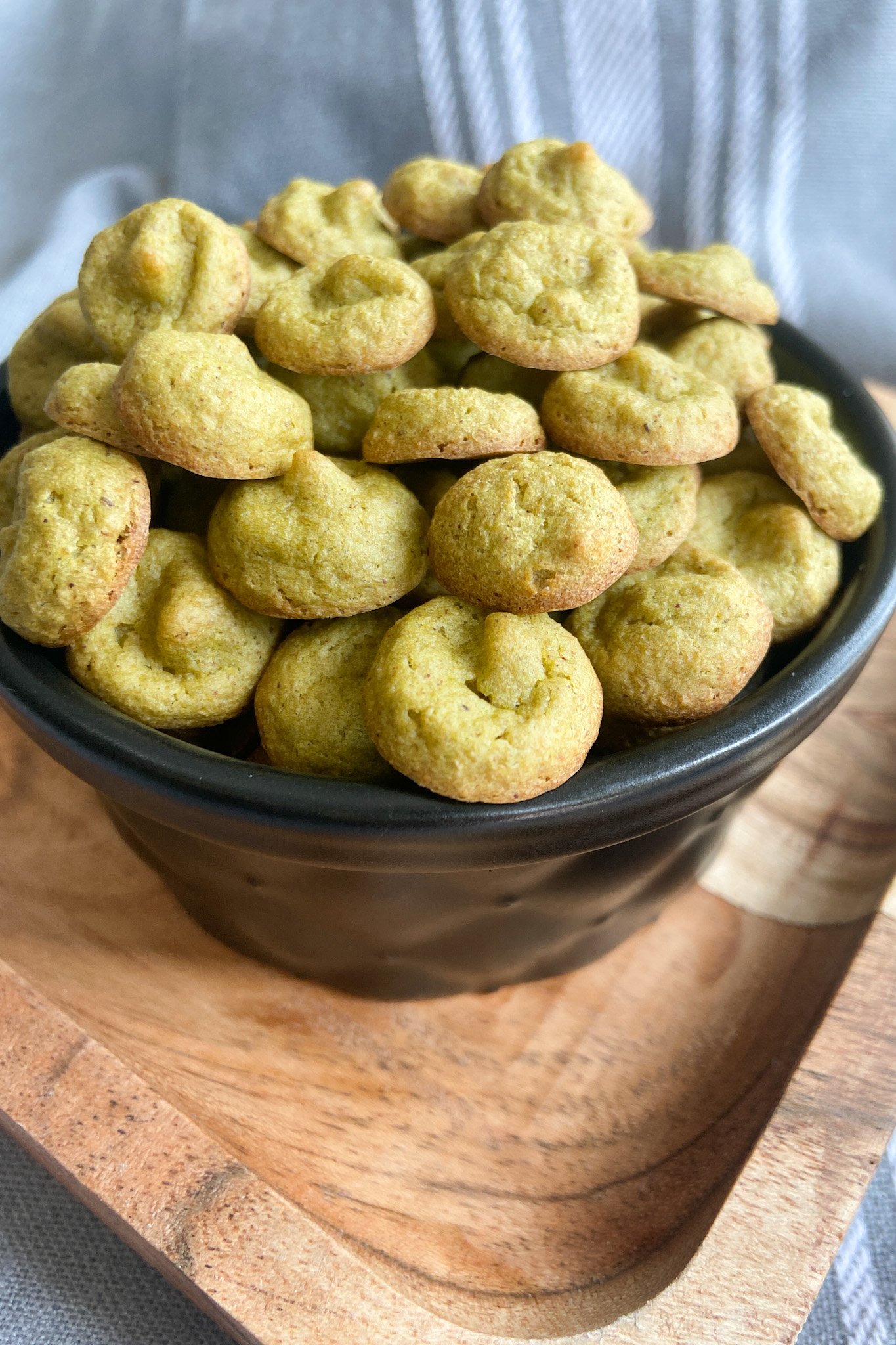 Spinach Apple Puffs
These homemade baby puffs are a great mess-free snack and perfect for on the go! They are dairy-free and nut-free, so a great allergy-friendly option!
Check out this recipe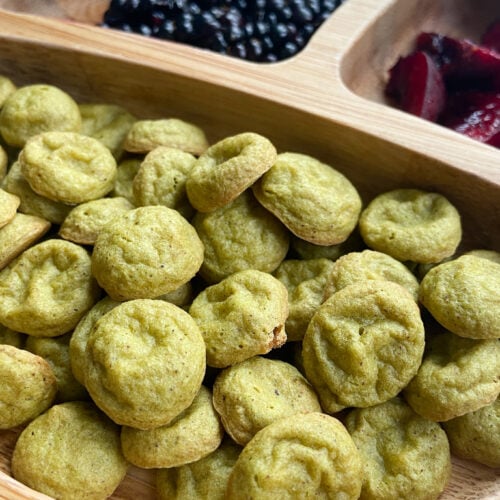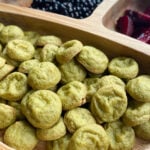 7. PUMPKIN YOGURT BARK
This yogurt bark is a frozen treat that your little ones are sure to love. You can get them involved with making it by customizing it with their favorite toppings. Top it with some orange sprinkles those fun Halloween colors!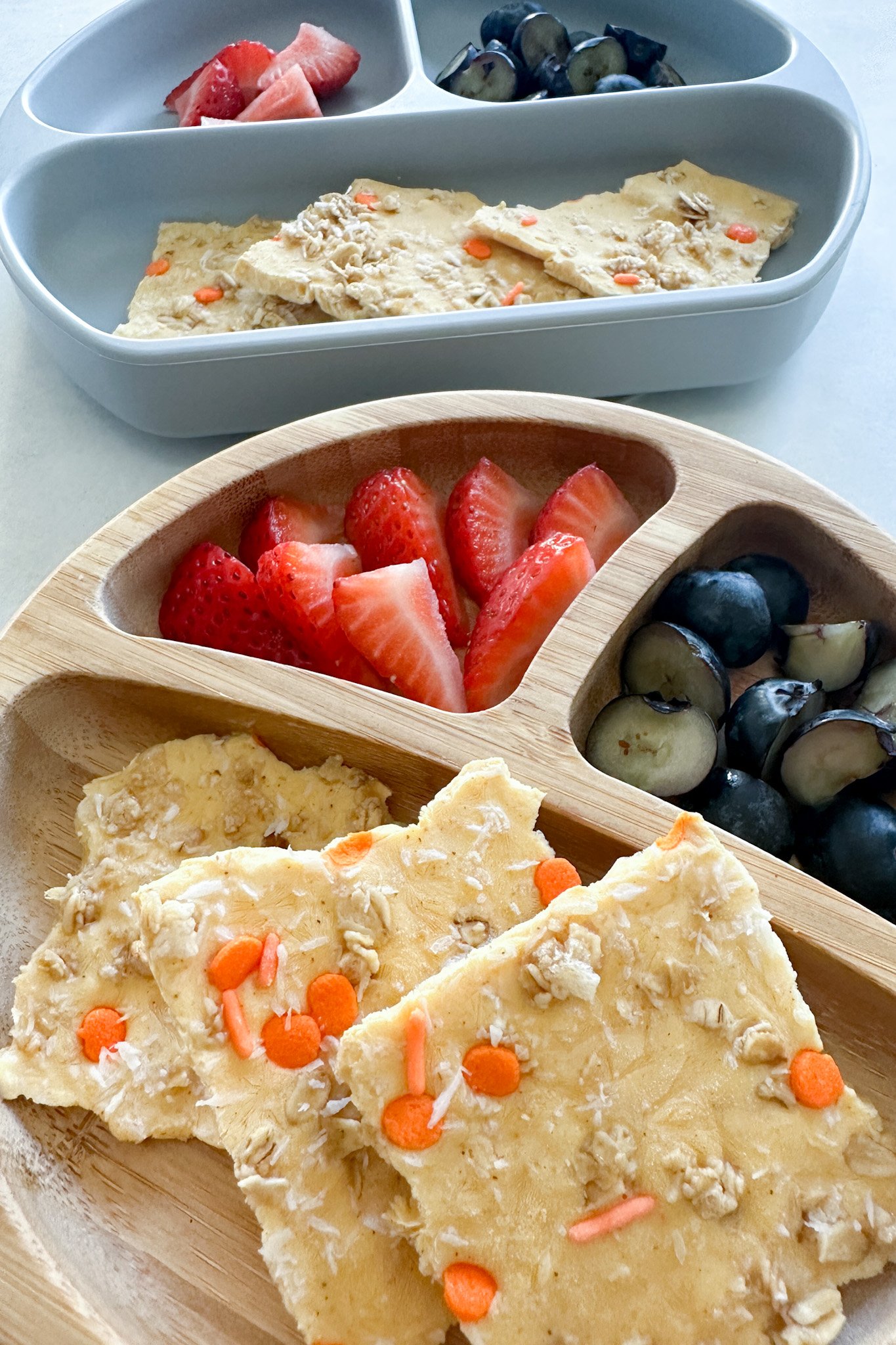 Pumpkin Yogurt (Yogurt Bark And Yogurt Melts)
This pumpkin yogurt is a creamy, warm-spiced treat. It can be served as yogurt bark, yogurt melts, or as is!
Check out this recipe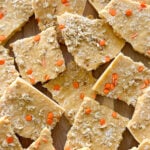 8. MONSTER GUACAMOLE AND CHIPS
Mash up some ripe avocado with a little salt and top it with some edible eyes for a fun and spooky dip! Serve it with some blue corn chips for those fun Halloween colors!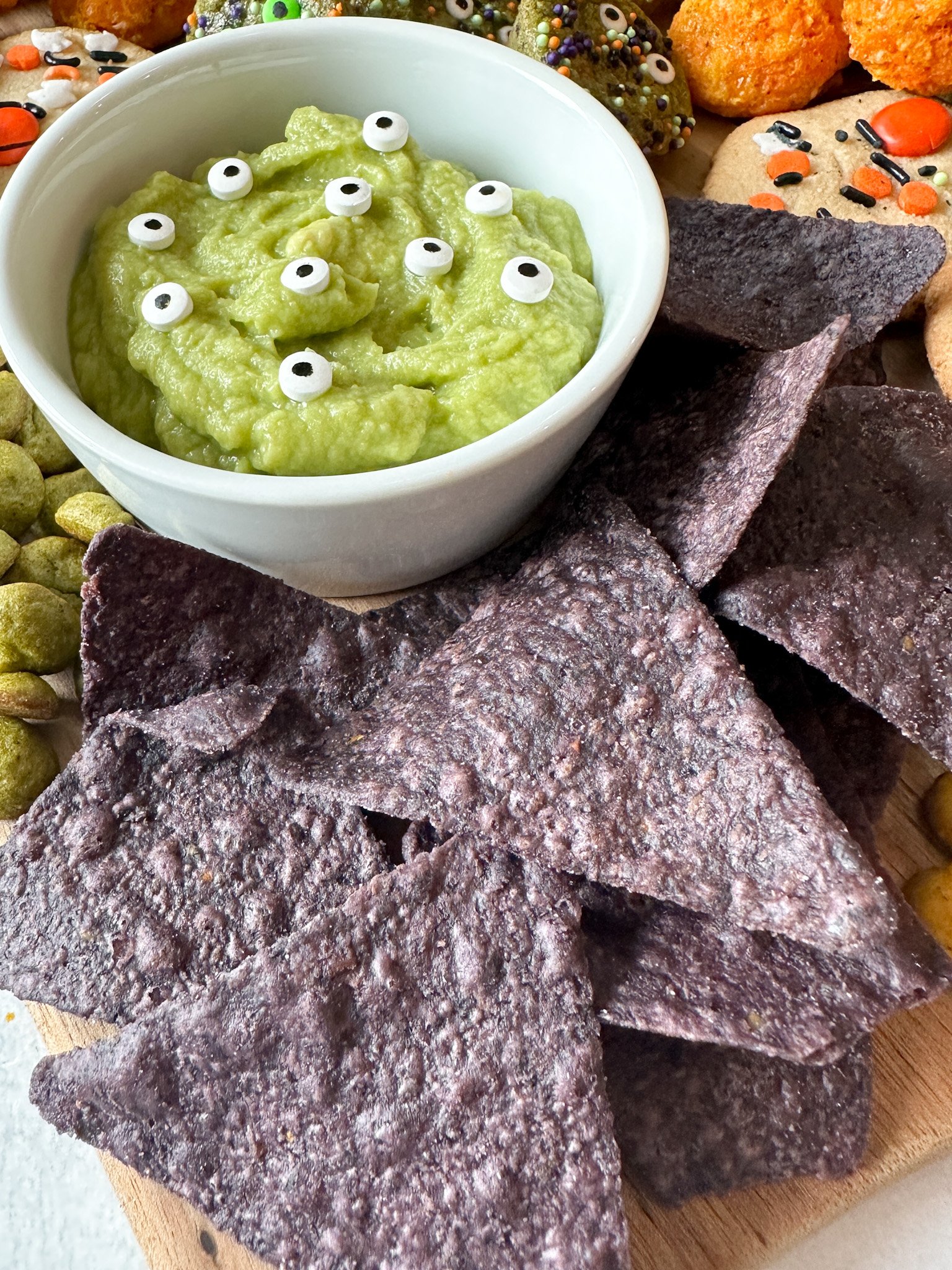 CHAR"BOO"TERIE BOARD!
Combine different snacks together into a fun treat board! Doing this gives your little ones options at their favorite picks. You can use some of the snack ideas listed above or swap them with other options such as pretzels, veggies, fruits, cheese, and more!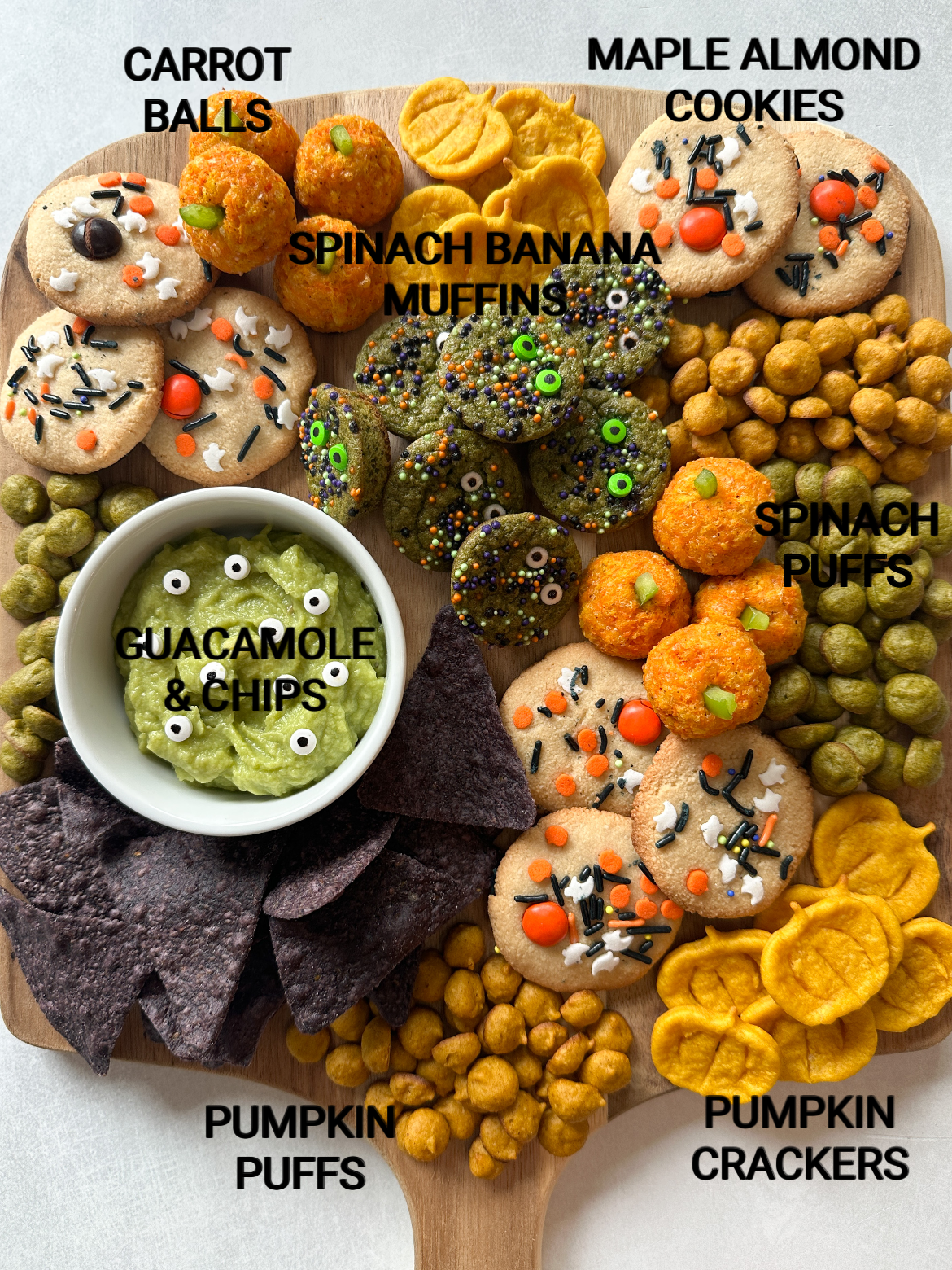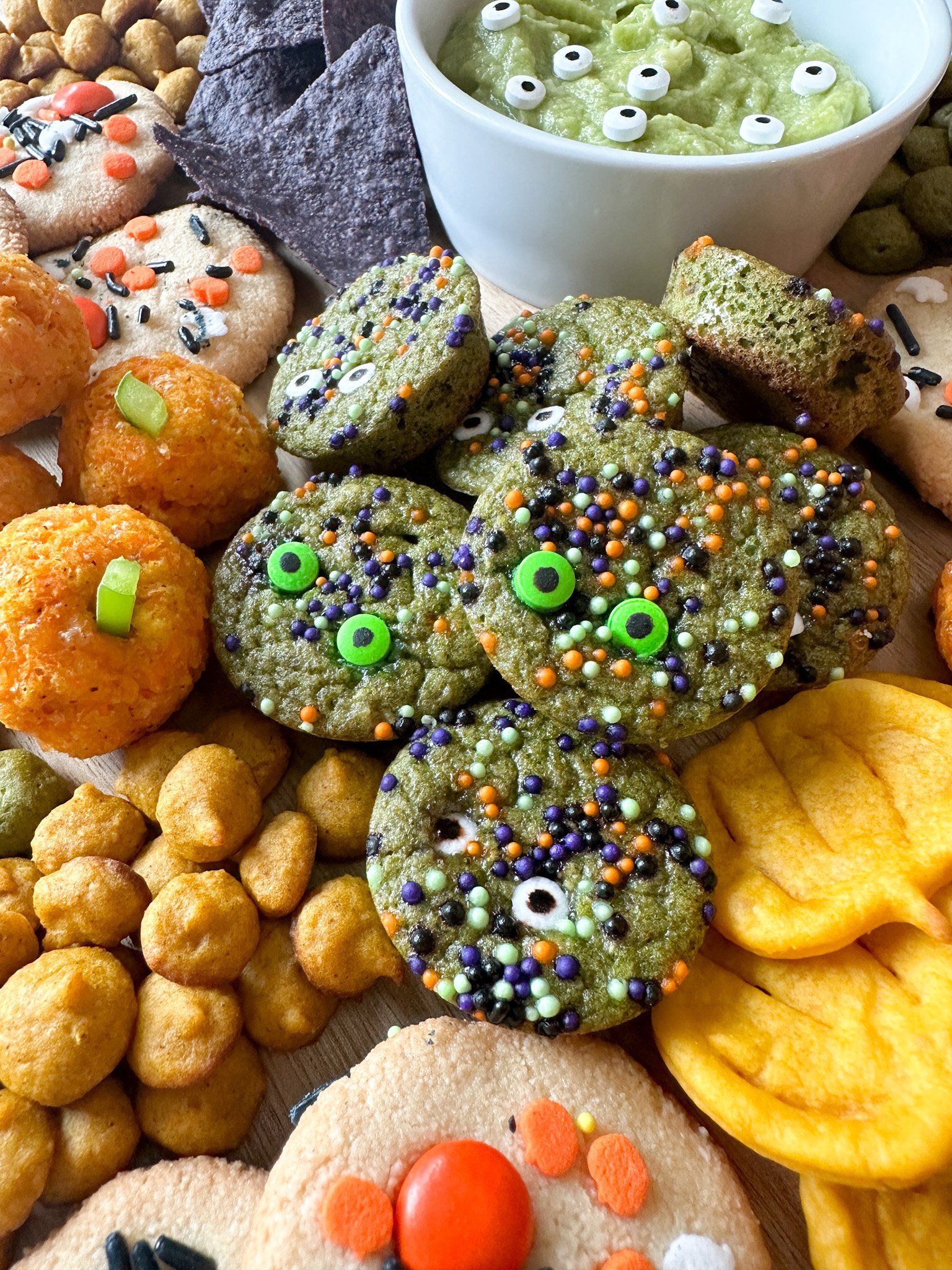 I hope that your little ones like these healthy Halloween snacks! Please let me know if you try any of them out 🙂
Looking for some other fun pumpkin-flavored snacks? Here are some other recipes you may like!